Putin wants to send delegation to lobby Capitol Hill against Syria strike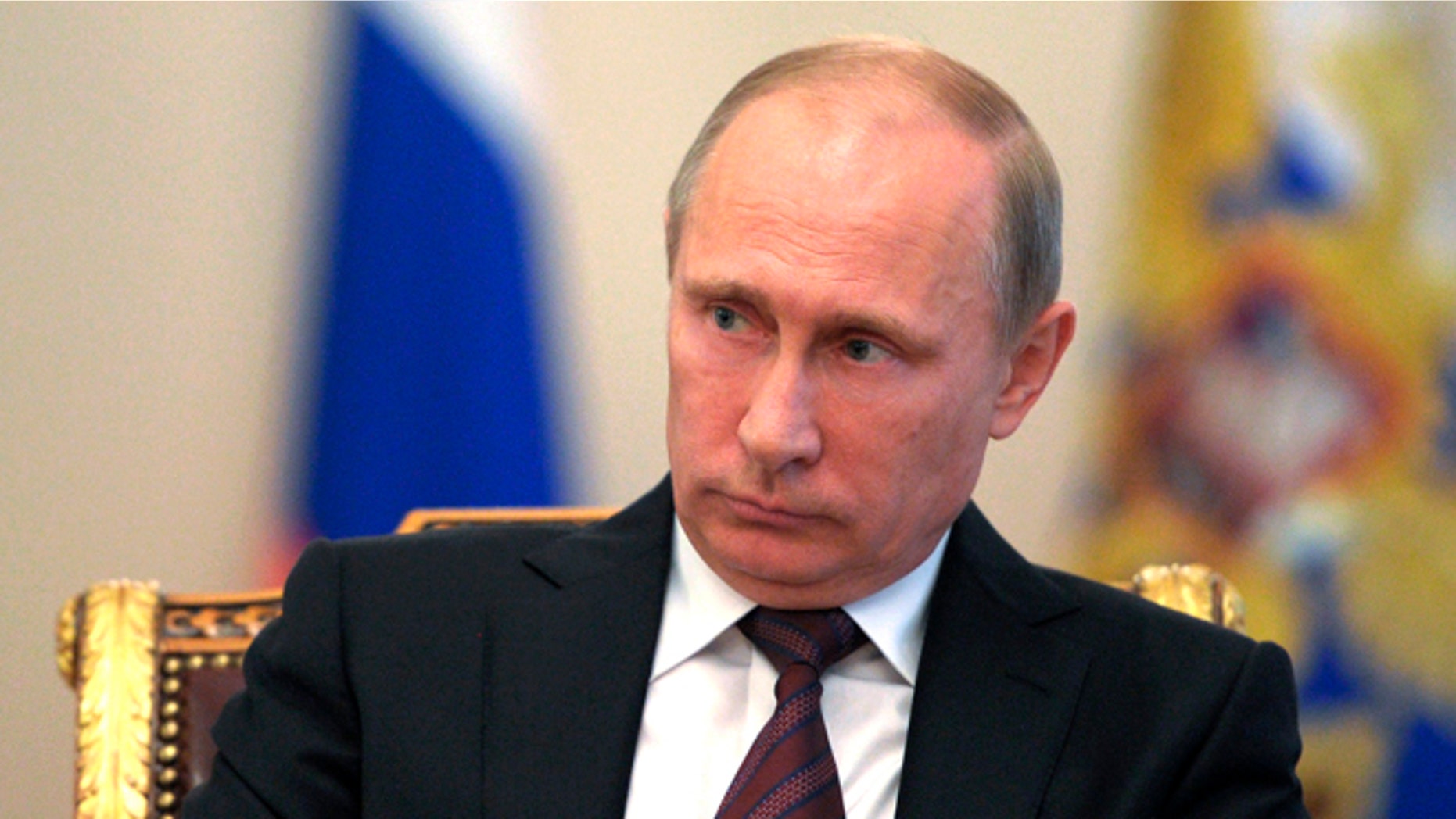 Russian President Vladimir Putin wants to send a delegation to Washington to persuade Capitol Hill lawmakers to vote against a military strike against Syria.
Putin announced the plan Monday after it was suggested to him by two leaders of the Russian Parliament who think their country -- among Syria's closest allies -- can capitalize on Americans' limited support for a strike, based on polls.
The Russian lawmakers said Congress might be persuaded to take a "balanced stance" on the issue.
Capitol Hill lawmakers began considering such a strike after President Obama said Saturday he had decided the United States should take punitive action against Syria and that he wanted Congress' support -- after concluding Syrian President Bashar Assad ordered a chemical weapons attack last month on his own people.
[pullquote]
A U.S. response would likely involve missiles launched from U.S. ships in the eastern Mediterranean Sea.
On Monday, Russian television showed Putin meeting with the parliamentary lawmakers -- Valentina Matvienko, the speaker of the upper house, and Sergei Naryshkin, the lower house speaker.
"This initiative is very timely and correct. Indeed, in order to better understand each other, there is no other way but a direct and open dialogue with arguments and with the presentation of positions," Putin told Interfax News Agency after meeting with Matvienko and Naryshkin.
Russia has sent legislators to the U.S. before to try to persuade Congress about pending legislation.
In July 2012, a delegation traveled to Washington in an unsuccessful bid to prevent Congress from passing sanctions against 18 Russians as part of a law named after Sergei Magnitsky. The whistle-blowing Russian lawyer was arrested in 2008 for tax evasion after accusing Russian police officials of stealing $230 million in tax rebates.
But sending a delegation to Washington to discuss Syria's civil war could be seen as a publicity stunt, given the strong positions Moscow already has taken in support of the Assad regime.
The U.S. says Russia has provided military support to Assad that has allowed him to cling to power during Syria's roughly 2-year-long civil war.
Secretary of State John Kerry said Sunday that the U.S. has forensic evidence that lethal sarin gas was used in the Aug. 21 chemical attack outside Damascus that killed more than 1,400 people, including hundreds of women and children.
On Monday, Russian Foreign Minister Sergey Lavrov dismissed evidence of the alleged chemical weapons use by the Syrian regime as "absolutely unconvincing."
Russia also has denied the allegations, blaming rebel fighters.
The Associated Press contributed to this story.