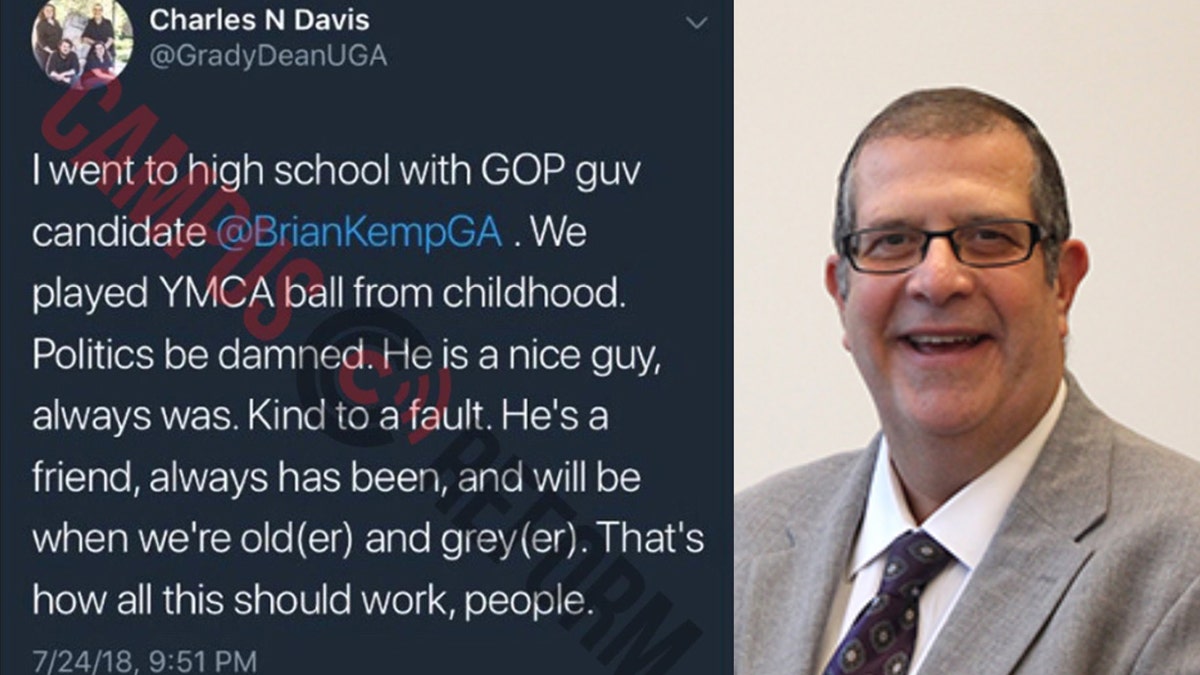 A journalism professor at the University of Georgia apologized for offending people after calling the Republican candidate for governor a "nice guy" on Twitter.
Charles Davis, dean of the Grady College of Journalism and Mass Communication at UGA, tweeted-then-deleted a message about the President Trump-endorsed candidate for Georgia governor, Brian Kemp, on the night he won the Republican primary.
"I went to high school with GOP guv candidate @BrianKempGA," Davis wrote in the now-deleted tweet. "We played YMCA ball from childhood. Politics be damned. He is a nice guy, always was. Kind to a fault. He's a friend, always has been, and will be when we're old(er) and grey(er). That's how all this should work, people."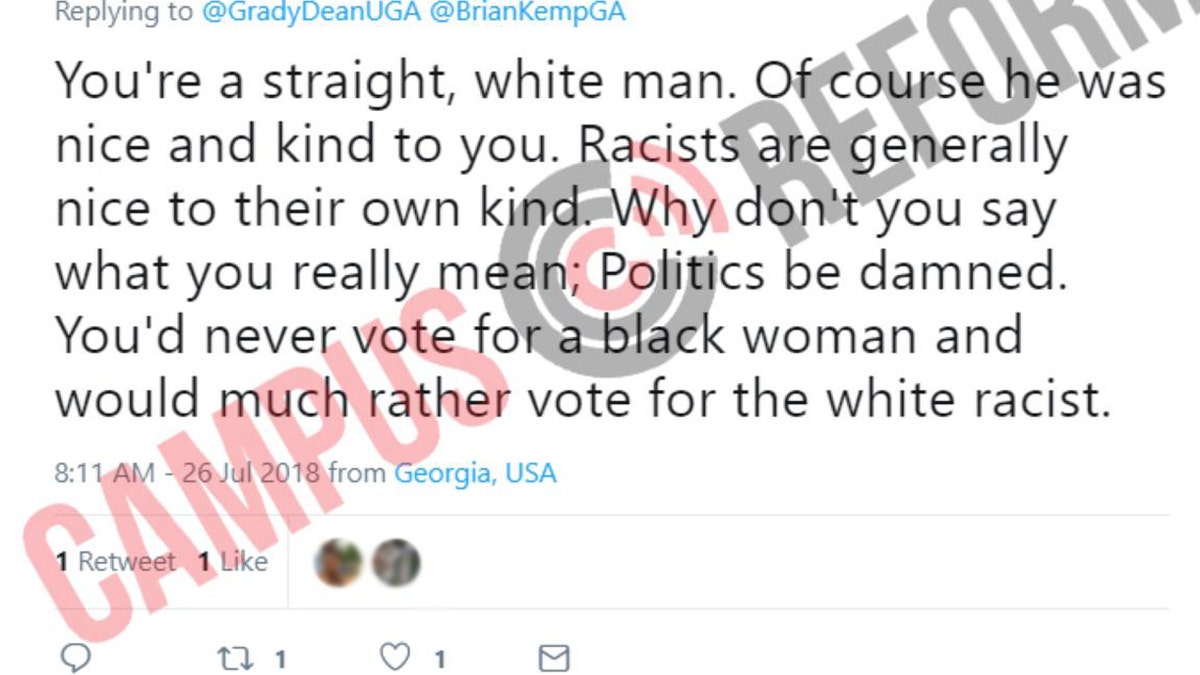 Liberals on Twitter labeled Davis a "racist" and one user said "You'd never vote for a black woman and would much rather vote for the white racist," as reported by CampusReform.org.
Three days after the tweet that put him under fire, Davis issued an apology.
"I'd like to apologize to anyone offended by my tweet shout out to Brian Kemp," Davis wrote. "It was ill-timed and poorly written. I've read and learned so much from you all and will endeavor to be more thoughtful."
The public university professor told Fox News he deleted the tweet "because it was not intended as a political endorsement and it was misinterpreted as such."
He added that the decision to delete it was "entirely mine" and not a result of pressure from the university.
"To clarify, neither UGA nor its administration had any role in the retraction of my earlier message," Davis tweeted Monday. "I should not have used a social media account associated with UGA to post a message that some construed as political."