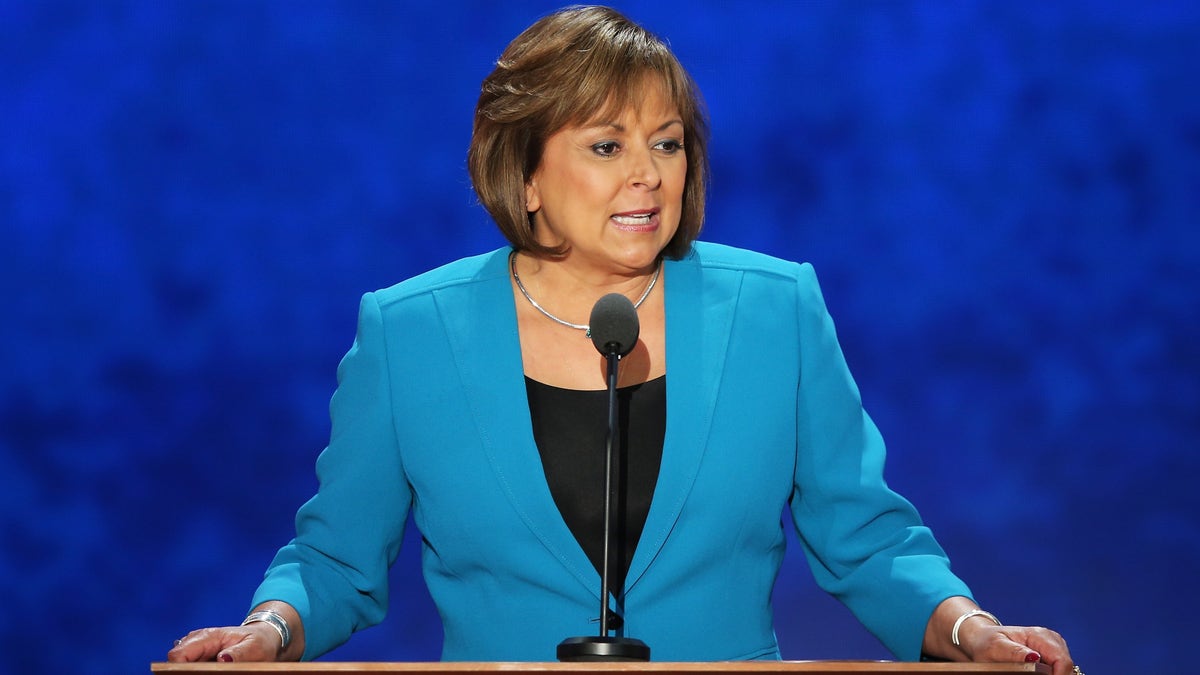 SANTA FE, N.M. – She does not chase the spotlight. She quickly shoots down speculation about political aspirations beyond her job of governor. But New Mexico Gov. Susana Martinez can't seem to stop speculation about whom she might support for GOP presidential nominee, and whether she is spinning visions (in her own mind, anyway) of being vice president or part of a White House administration.
Political pundits believe Martinez once again will be given serious consideration as a running mate for the GOP presidential nominee.
Being a Hispanic woman who grew up with a working-class background in El Paso, Texas, makes her especially appealing. Keeping a low profile and staying off national television could also be to her advantage.
"There's certainly a buzz about her," said Rick Wilson, a Florida-based Republican consultant. "She's going to be on the short list for vice presidential candidates."
Martinez has not been seen publicly campaigning for any Republican contenders since appearing at an event in 2013 for New Jersey Gov. Chris Christie, the Santa Fe New Mexican reported (http://bit.ly/1PbuR8Z) Saturday. She said during a gubernatorial debate last October that she would carry out a second four-year term if re-elected.
"Right now my full commitment is to New Mexico for the next four years," she said. "I have no reason to think about running for vice president or any other position."
The governor's commitment to her office remains the same, spokesman Chris Sanchez said.
"The governor made a commitment to New Mexicans that she intends to keep," he said.
Wilson said her record and values as governor are more important factors. During the Republican National Convention in Tampa, Florida, in 2012, Martinez stressed her back story. She spoke of her "core belief that the promise of America must be kept for the next generation."
She also got laughs talking about carrying a Smith and Wesson gun while working at her father's security business.
Larry Sabato, director of the University of Virginia's Center for Politics, said some GOP insiders have criticized Martinez as being a lightweight not yet groomed for prime time. But she still should be considered a strong possibility, Sabato said.
"What do these politicians have in common? Spiro Agnew, Dan Quayle and Sarah Palin? They are all Republicans who got nominated for vice president even though party elites regarded them as lightweights," Sabato said.
Based on reporting by The Associated Press.
Like us on Facebook