Politics Stinks: Funky Odor, Doggy Doo Featured in Ads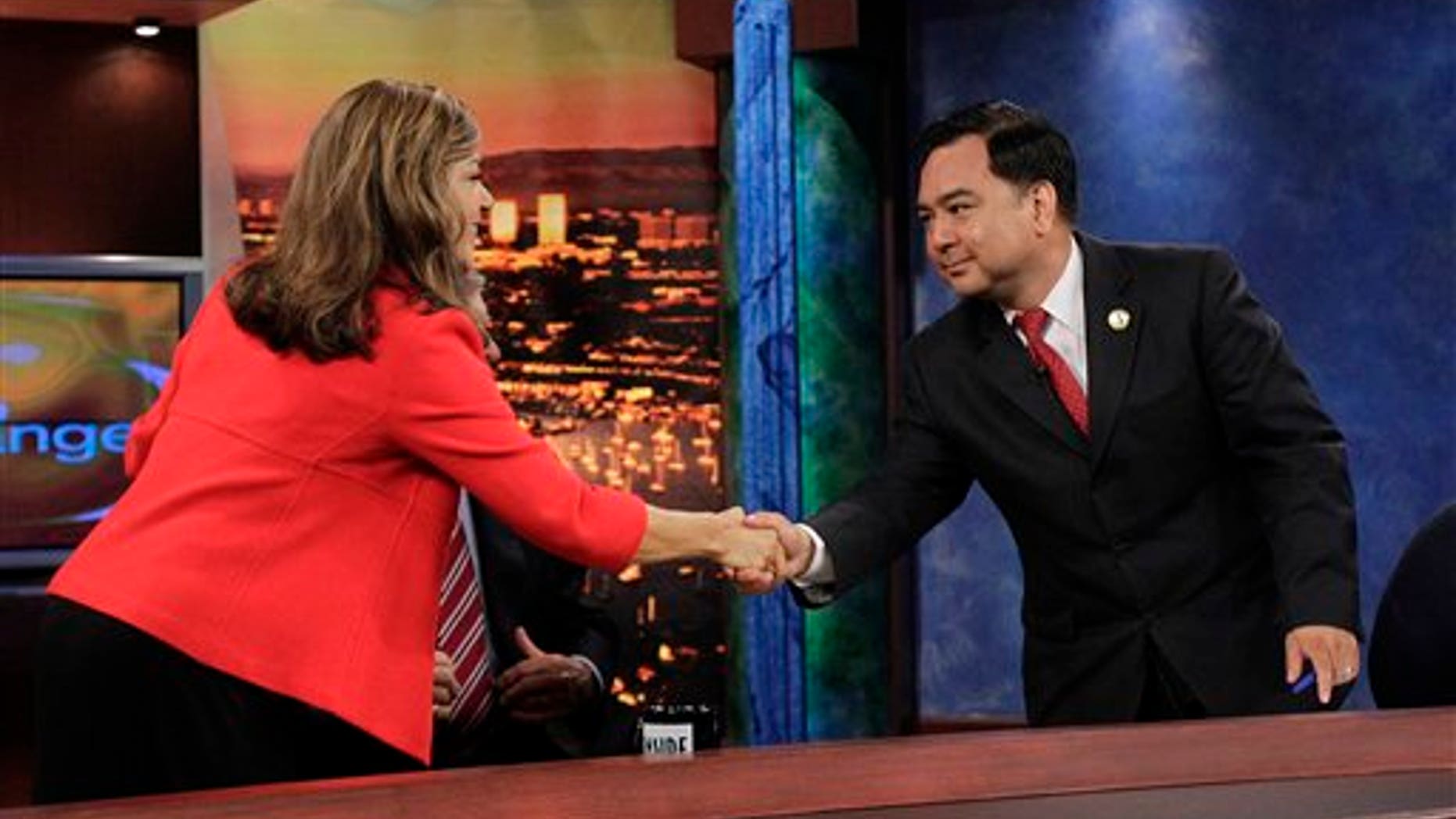 The midterm elections may have gotten ugly a long time ago, but in California, Pennsylvania and Rhode Island races this week, they got downright stinky.
California's 47th Congressional District may be deciding for themselves whether politics stinks or not, but Republican House candidate Van Tran this week made a bid to show voters specifically what it smells like. Trailing Democratic incumbent Loretta Sanchez by a meager two points in the latest Real Clear Politics poll average, Van Tran sent out a "scratch-and-sniff" mailer made to look like a perfume ad.
"Open for a free fragrance sample of: Loretta," the flyer reads in dramatic script. But recipients are assaulted by a strong odor upon opening the mailer. "Something smells rotten about Loretta," it reads inside. "It's the stench of Washington."
Residents say the flyer has a skunky or trash-like smell.
"A majority of the people who have been calling our office have said it's disgusting," Sanchez told local news media.
She continued, "We have been here trying to talk about the issues, talking about who creates jobs, how we create jobs, what we've done to help people save their homes, how we've kept the schools open, and he's sending scratch and sniff ad stuff. People are disgusted."
When asked if the faux perfume ad, featuring Sanchez in a bright red dress, is sexist, Van Tran said, "Not at all," adding that the Democrat has always talked about "the power of the woman."
"That's fine and we're all for that, and it basically addresses the corruption, the greed, and the ethics issues she's facing right now," he said.
In Pennsylvania, the Democratic Senate candidate has his own way of illustrating what reeks about his opponent's record...and it involves doggie doo.
Joe Sestak, who by many accounts is in a toss-up U.S. Senate race against GOP rival Pat Toomey, ran an ad comparing cleaning up the economic "mess" to picking up after his dog, "Belle."
"My family loves Belle, but she can make a mess," he says in the ad. "Now Pat Toomey is attacking me for cleaning up his mess," he adds, waving a baggie of you-know-what at the camera before depositing it in the trash.
Sestak isn't the only one with chores that stink this week.
"I've got to go home...and walk the dog and scoop the poop," President Obama said Monday, ducking out early at a Rhode Island fundraiser.