Petition asks Trump to name LeBron James new education secretary, replacing DeVos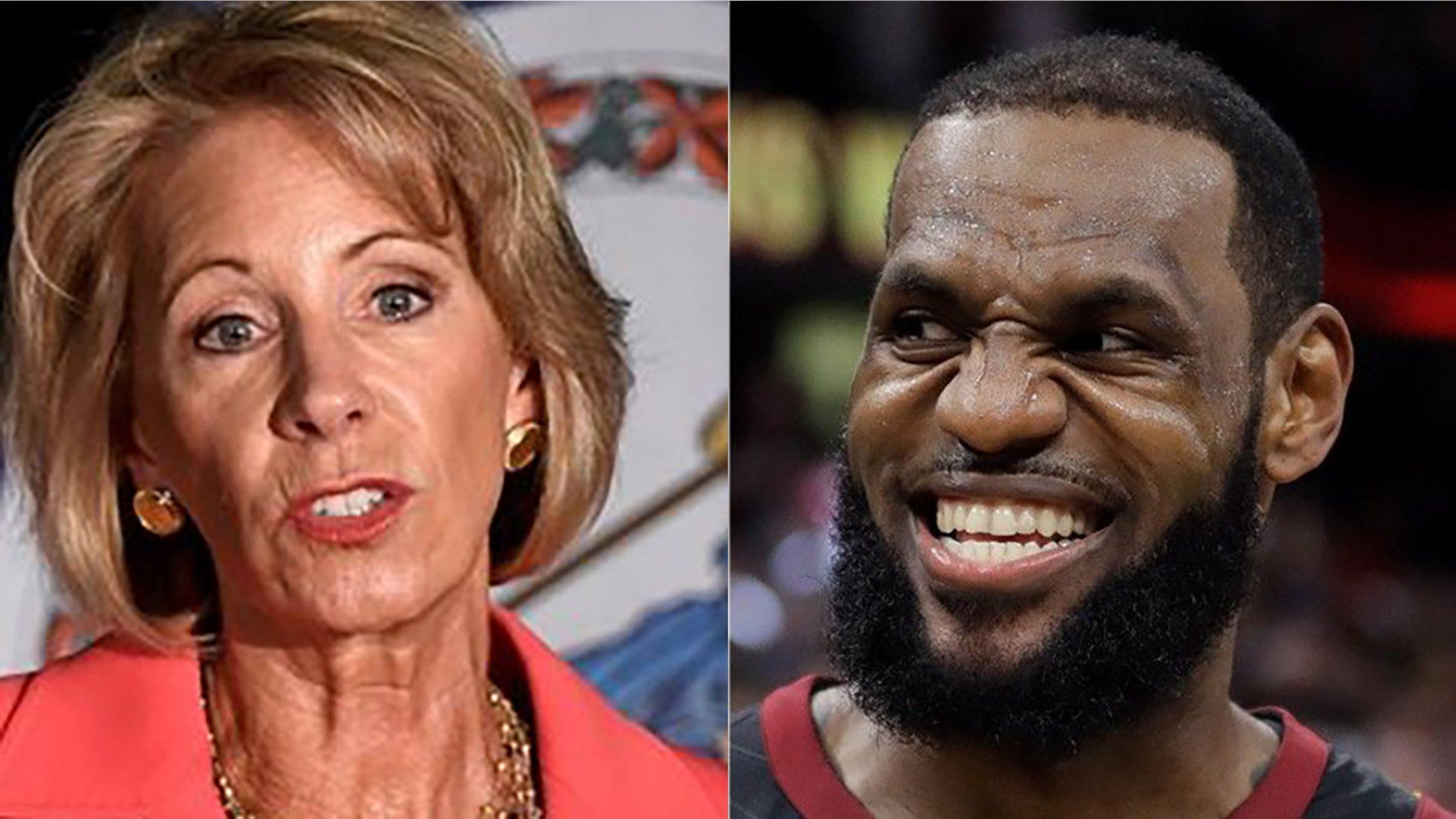 A petition calling for NBA superstar LeBron James to replace Betsy DeVos as secretary of education has attracted thousands of signatures.
As of early Friday, more than 23,000 people had signed the Care2 petition, asking President Trump to replace DeVos with the Los Angeles Lakers star. The three-time NBA champion recently opened his I Promise School in Akron, Ohio.
"I am very excited by the overwhelmingly positive reception of the petition, but am also unsurprised," Rebecca Gerber, who started the petition, told USA Today. "Its success is undoubtedly due, in part, to the effect of LeBron James as a singular role model in our culture, and his ability to not only be a superstar athlete, but a superstar activist that so many men, women and children admire."
Gerber said she hopes the petition can "send a message" and claimed that people were frustrated with Trump's alleged "petty, racist attacks against James and other black athletes."
DeVos is one of the most criticized members of the Trump administration. She assumed office as secretary of education in February 2017.
Last month, vandals untied a $40 million yacht owned by DeVos' family, setting it adrift at a boat club in Huron, Ohio, resulting in thousands of dollars in damage.
Unfortunately for Gerber, James signed a four-year contract with the Lakers over the summer. He also has a busy year in Hollywood coming up as he is set to be producing several TV series and "Space Jam 2."