Pence neighbors in Aspen hang 'Make America Gay Again' banner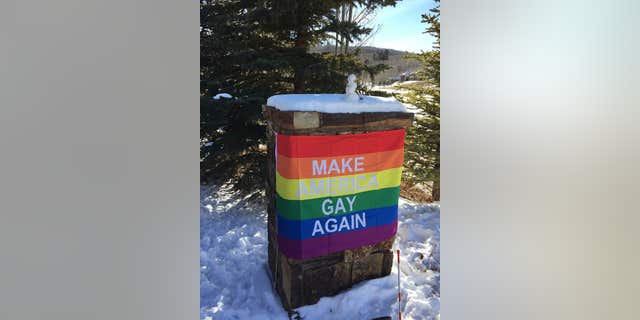 It's been said that good fences make good neighbors. But in Aspen, Colo., this week, Vice President Mike Pence has something different posted between his vacation lodging and that of the people next door.
Specifically, it's a rainbow banner reading "Make America Gay Again." It appeared on a stone pillar in front of the house where Pence and his wife are staying this week.
The daughters of the couple across the street and one of their girlfriends reportedly draped the rainbow banner on the pillar while a Pitkin County deputy and Secret Service members stood nearby, the Aspen Times reported. The stone pillar is situated at the end of the driveway between the two homes.
According to the Times, the Secret Service agents were unfazed when the women draped the banner over the pillar, telling them, "We're not here to control your free speech rights."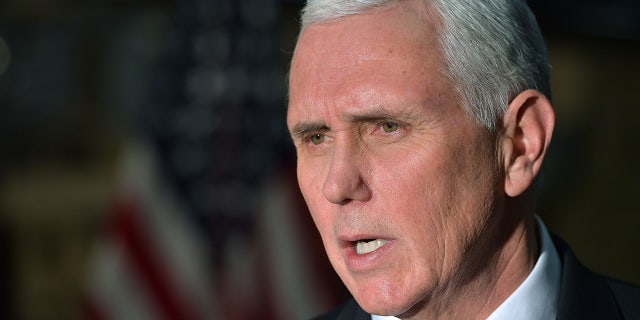 The women reportedly became less timid afterward, and later brought out chili and corn muffins for the county deputies and Secret Service agents who were stationed at the foot of the driveway.
While governor of Indiana, Pence signed legislation that critics said encouraged discrimination against gay people, has previously opposed repealing the U.S. military's former "Don't Ask, Don't Tell" policy and once likened marriage equality to "societal collapse" -- positions that have placed him at odds with the LGBTQ community.
Pitkin County Sheriff Joe DiSalvo said he is in favor of free speech and that Aspen has a long history of irreverence when it came to powerful people visiting the area.
The Pence family arrived to Aspen on Tuesday and were expected to leave next week.