Pence casts tie-breaking vote to confirm Brownback as ambassador
Vice President Mike Pence was summoned to the Senate on Wednesday to break a tie -- twice -- on an ambassadorship nomination for Kansas Republican Gov. Sam Brownback.
It's rare for a vice president to be needed to break a tie, especially for a former senator like Brownback.
Pence had to vote twice: first on a procedural vote to break a filibuster, and then again on the final vote to confirm Brownback.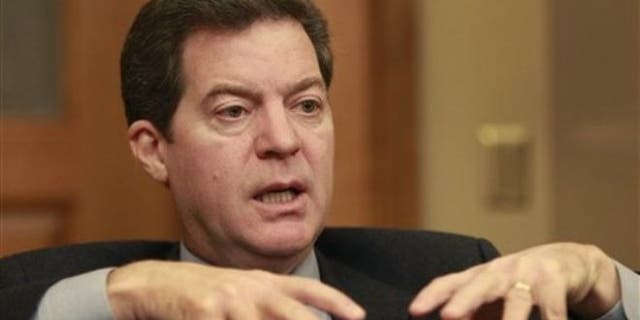 The vote was tied 49-49. Then Pence voted "in the affirmative," making it 50-49.
Brownback was nominated by President Donald Trump as ambassador-at-large for international religious freedom.
The last vice president to break ties twice on the same day was Vice President Alben Barkley on October 4, 1949.
The Senate is operating with two Republicans absent. Arizona Sen. John McCain, who is battling cancer, remains out. Tennessee Sen. Bob Corker is at the World Economic Forum in Davos.
Under the Constitution, the vice president also serves as president of the Senate and votes in the event of ties.
This is the seventh tie Pence has broken in a little more than a year in office. Former Vice President Joe Biden never had to break a tie during his entire eight years.
Pence cast the tie-breaking ballot to confirm Betsy DeVos as education secretary last year -- the first time a vice president had ever broken a tie to confirm a nominee.