Palin Quits as Alaska Governor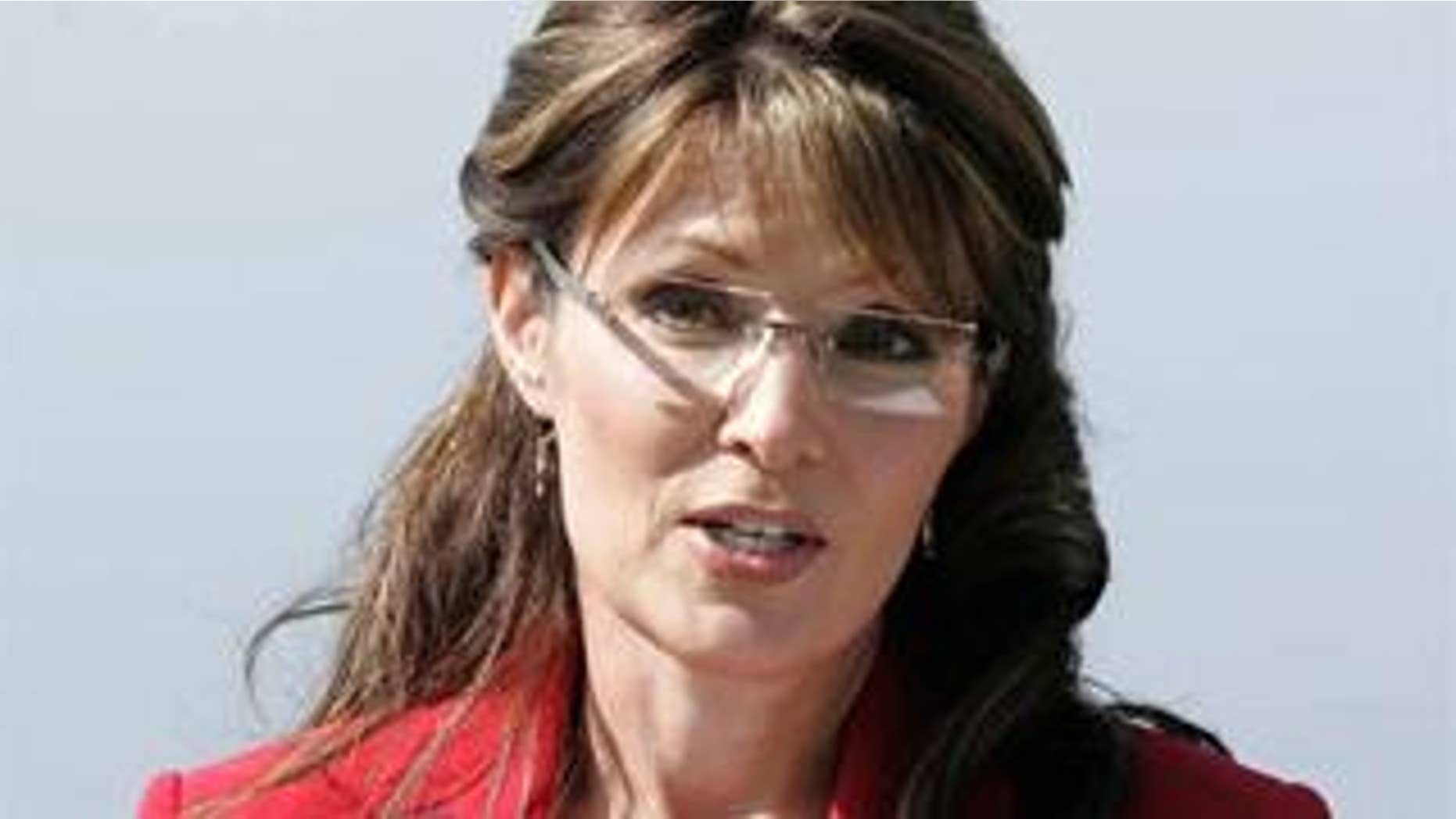 Alaska Gov. Sarah Palin shocked the political word Friday afternoon by announcing that she will step down at the end of the month and transfer power to Lt. Gov. Sean Parnell -- a move that throws into doubt her political future and a potential run for president in 2012.
Palin, last year's Republican vice presidential nominee, made the surprise announcement from her home in Wasilla, flanked by her husband, Todd, and family and state commissioners.
"I never believed that I nor anyone else needs a title to do this, to make a difference," she said. "I'm determined to take the right path for Alaska, even though it is unconventional and it's not so comfortable."
One factor she cited was the media and political attacks on her, and she suggested that her reason for quitting abruptly was to allow the state to move forward under Parnell without distraction, calling this the "right path for Alaska."
"For my state and for my family to progress ... I will not seek re-election as governor," she said, voicing confidence that her successor would "continue without interruption and with great administrative and legislative success."
Parnell will be inaugurated at the governor's picnic in Fairbanks at the end of the month, Palin said.
The announcement came on the same week that one of her top public health officials says she was forced out of office because Palin felt she wasn't in step on social issues.
Palin has been discussed as a potential contender for the 2012 Republican presidential nominee almost from the day after John McCain lost the 2008 election in November with Palin as his running mate. By resigning now, she would avoid the difficult task of running for president while serving as governor, though she has not said whether she intends to seek another public office.
Todd Palin told FOX News that his wife will concentrate on "doing the things for Alaska and the country" that she is passionate about and cannot do as governor with the limitation and constant opposition she deals with within the state.
Parnell praised Palin in remarks he delivered after her speech.
"I so appreciate waht you have done for our state and your sacrificial service," he said, according to a written copy of the remarks released by his office. "You have been a strong leader for our state, you've inspired a natino and you've ignited the fire of real hope around the world."
But many people were caught off guard by her resignation, and her critics suggested it was a sign of political weakness.
"Either Sarah Palin is leaving the people of Alaska high and dry to pursue her long shot national political ambitions or she simply can't handle the job," Democratic National Committee spokesman Brad Woodhouse said in a written statement, calling it the latest in a "pattern of bizarre behavior."
Palin, who defeated incumbent Gov. Frank Murkowski in the Republican primary in 2006, gained national prominence when McCain picked her as his running mate last year. But her approval ratings in the state have skidded in recent months.
Palin used a basketball analogy on Friday, saying that she saw the "full-court press" of attacks on her and knew that she had to "pass the ball to victory."
A good basketball player, she said, "knows exactly when to pass the ball so her team can win, and that is what I'm doing."
Palin has been dogged by ethics inquiries, but last month, her office touted the fact a 15th ethics complain against her or one of her staff had been dismissed. And she has accused her opponents of targeting her for political gain.
Then on Wednesday, Beverly Wooley, who has worked more than 20 years in public health in Alaska, most of it with the municipality of Anchorage, ended her stint as state public health director.
She's the second top health official to leave in recent days. The state's chief medical officer, Jay Butler, left in late June after declining to take on Wooley's job along with his own. He now is in Atlanta, overseeing a U.S. Centers for Disease Control task force on a vaccine to protect against the H1N1 flu virus.
FOX News' Chad Pergram and The Associated Press contributed to this report.