Oklahoma Republicans refuse to bow to teachers' demands
NEWYou can now listen to Fox News articles!
As the Oklahoma teachers' strike enters its second week, Republican lawmakers said Tuesday that they have no plans to further concede to the groups' demands of eliminating a capital gains tax break as a way to increase school funding.
Meanwhile, the teachers' walkout has been costing taxpayers about $15,000 per day, Oklahoma City's FOX 25 reported.
Last month, Oklahoma's Republican-led Legislature approved $450 million in new taxes, a move intended to raise about $6,100 for teachers' salaries, textbooks, and classroom equipment, the Oklahoman reported. The Legislature also approved $2.9 billion for public schools – an increase of nearly 20 percent over last year's spending.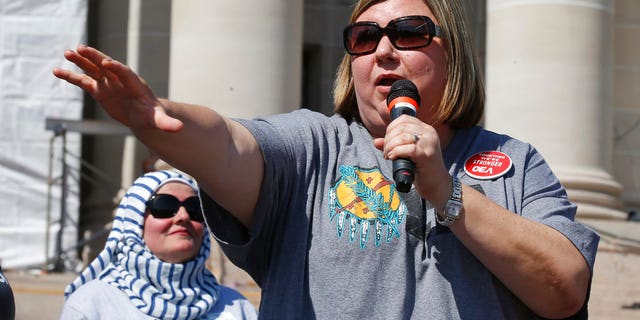 Gov. Mary Fallin, a Republican, signed both bills.
But teachers say their salary increases were not enough after a decade without raises.
The capital gains deduction has become a target for teachers because it reportedly benefits few Oklahomans and would generate about $120 million annually. An analyst hired by a state commission looking into Oklahoma's variety of tax incentives for businesses and industries recommended last year that the deduction be eliminated.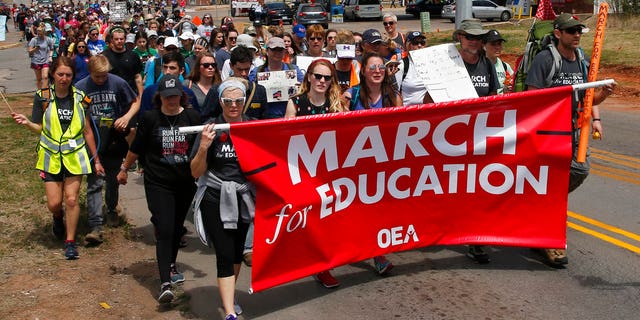 "The incentive overall cannot, with the data available, be credibly shown to have significant economic impact or a positive return on investment for the state," the analyst wrote.
Nevertheless, state Rep. John Pfeiffer, a House majority floor leader and top Republican lawmaker, said Tuesday that the Legislature has no plans to eliminate a capital gains tax break, nor are lawmakers likely to consider any other revenue bills this session.
"As far as this year, we've accomplished a whole lot, and I just don't know how much more we can get done this session," Pfeiffer said.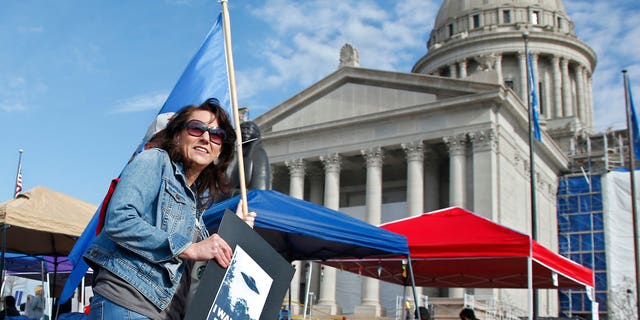 Fallin also defied striking teachers Tuesday, signing a bill to repeal a tax on hotel stays that teachers had called on her to veto. Fallin encouraged lawmakers to turn their attention to other issues.
As teachers descended on the Oklahoma state Capitol again Tuesday, the crowds were notably smaller. The House and Senate this week returned to more routine work, holding committee meetings and considering bills unrelated to revenue or education.
The crowds at the Capitol are costing the Office of Management and Enterprise Services (OMES) about $15,000 a day, FOX 25 reported.
"The $15,000 goes into basically repairing the grounds, the janitorial service, and having to pull additional staff from other parts of the Capitol complex and bring them in to aid the normal staff we have here," a spokeswoman for OMES said.
According to FOX 25, the Oklahoma Education Association is footing most of the bill.
The OEA has called for the walkout to continue until the Legislature comes up with more money for schools. Several districts have announced plans to close Wednesday for an eighth consecutive day. Classes remain canceled in Oklahoma's biggest school districts.
The Associated Press contributed to this report.