Obama's Energy Regulations on Household Appliances Sparks Cost Debate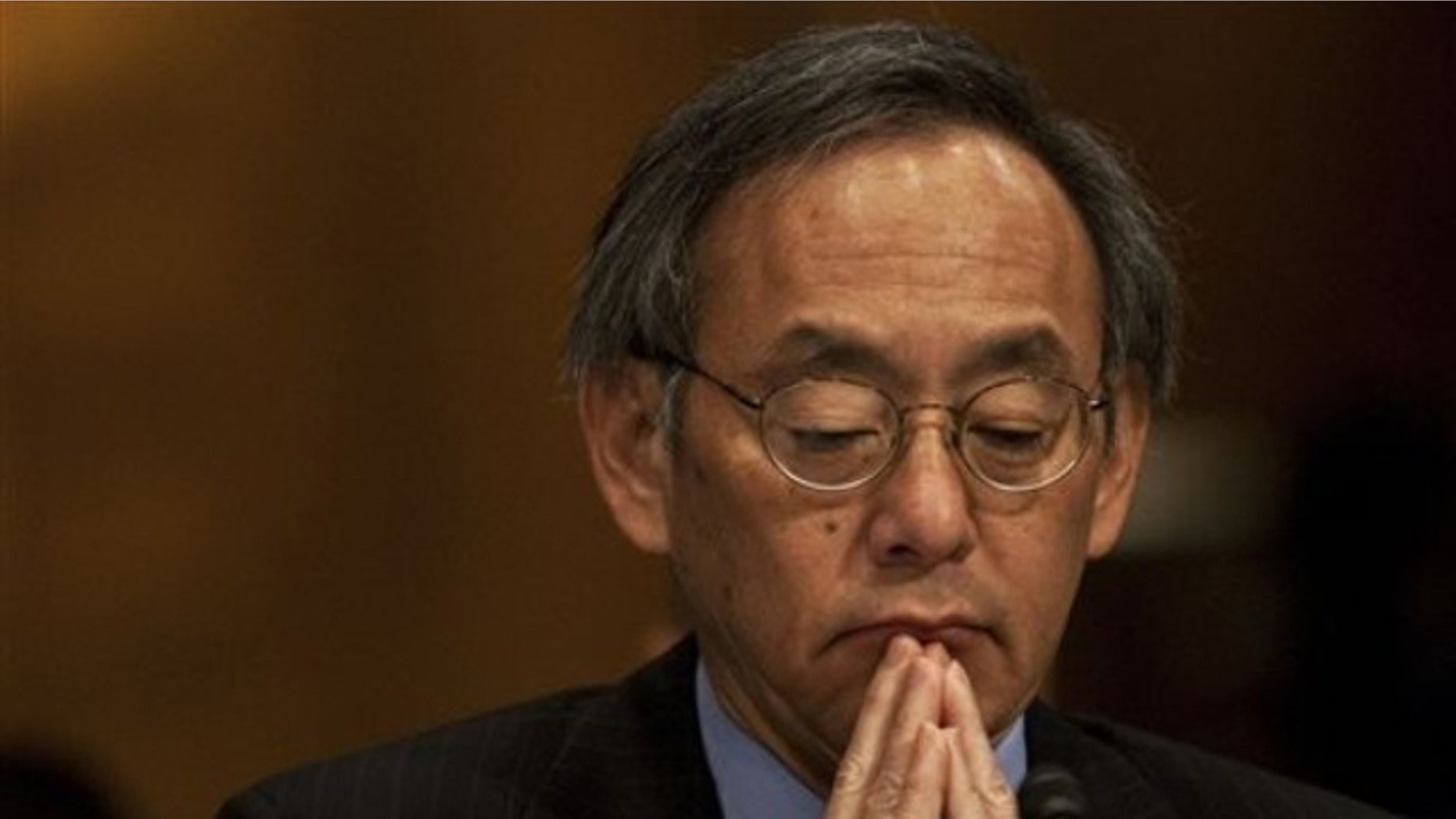 President Obama's push for higher energy efficiency standards for everyday household appliances has led to more than 20 regulations that one critic says will break the piggy bank and represents government overreach.
The Energy Department says its new efficiency standards for the 26 household products, including microwave ovens, incandescent reflector lamps, washing machines and dryers, will save consumers between $250 billion and $300 billion on their energy bills through 2030.
But Ben Lieberman, an environmental expert at the Competitive Enterprise Institute, says based on history, the regulations "will raise the purchase price of appliances – in some cases more than is ever likely to be earned back in the form of energy savings."
"Worse, several may adversely impact product performance and reliability," he wrote in a blog this week. "There are potentially problematic regulations on the way for virtually every room in the house."
An Energy official told FoxNews.com that the savings estimated by the department reflect the total lifetime cost of a product, not just the initial price increase
"The criticism that it doesn't save money isn't accurate," the official said.
"By law, the Department of Energy issues new energy efficiency standards only at levels where the benefits to the consumer exceed the cost. These standards save American consumers money every month on their energy bills," Energy spokeswoman Jen Stutsman told FoxNews.com in an e-mail.
Lieberman told FoxNews.com that the real issue is consumer choice.
"If these products can sell themselves, then they ought to sell themselves," he said. "We wouldn't need laws forcing us to make these particular choices."
"I think the fact that it has to be mandated is a red flag that it doesn't live up to the hype," he added.
Obama signed a presidential memorandum last year, shortly after taking office, ordering the Energy Department to impose the efficiency rules.
"This will save consumers money, this will spur innovation, and this will conserve tremendous amounts of energy," he said at the time during an appearance at the Energy Department. "We'll save through these simple steps over the next 30 years the amount of energy produced over a two-year period by all the coal-fired power plants in America."
This year, the department finalized higher energy efficiency standards for a group of heating appliances – residential water heaters, pool heaters, gas fireplaces -- that it said would avoid emissions equivalent to taking 46 million cars off the road for one year.
But Lieberman cautions the sticker shock is awaiting many consumers. He cites an Energy Department estimate that price increases for water heaters will range from $67 to $974 depending on size and type.
He also said the last regulation for washing machines both raised the cost of many models by hundreds of dollars while compromising cleaning ability.
"Yet another round could make things worse," he said.
Lieberman also noted that the Energy Department acknowledged during its last round of central air-conditioner standards in January 2001 that many homeowners would never recoup the additional up-front cost of compliant models.
"The new standards could be an even lousier deal," he wrote.
But the American Council for an Energy-Efficient Economy (ACEEE) released a study that found the average payback of the 26 standards is 3.1 years and ranged from less than one year to around 10 for some very long-lived products. It also stated that the product lifetime savings are on average four times larger than the upfront incremental costs for efficiency improvements.
"Clearly new national appliance standards have the power to cost-effectively save the nation a considerable amount of energy while saving money for the consumers and businesses that buy and use more efficient products," the report reads. "Ultimately, standards can contribute towards bringing U.S. energy supply and demand into better balance, thereby improving the long-term reliability of our electric grid and helping to moderate long-term energy prices."
Lieberman noted that ACEEE's research is funded by the Energy Department in an effort to justify a bigger regulatory role for the department.
"I'm not against the standards," he said. "I just don't think it's the role of government to force that choice on everyone."