Obama tax return shows 2011 earnings of $789,674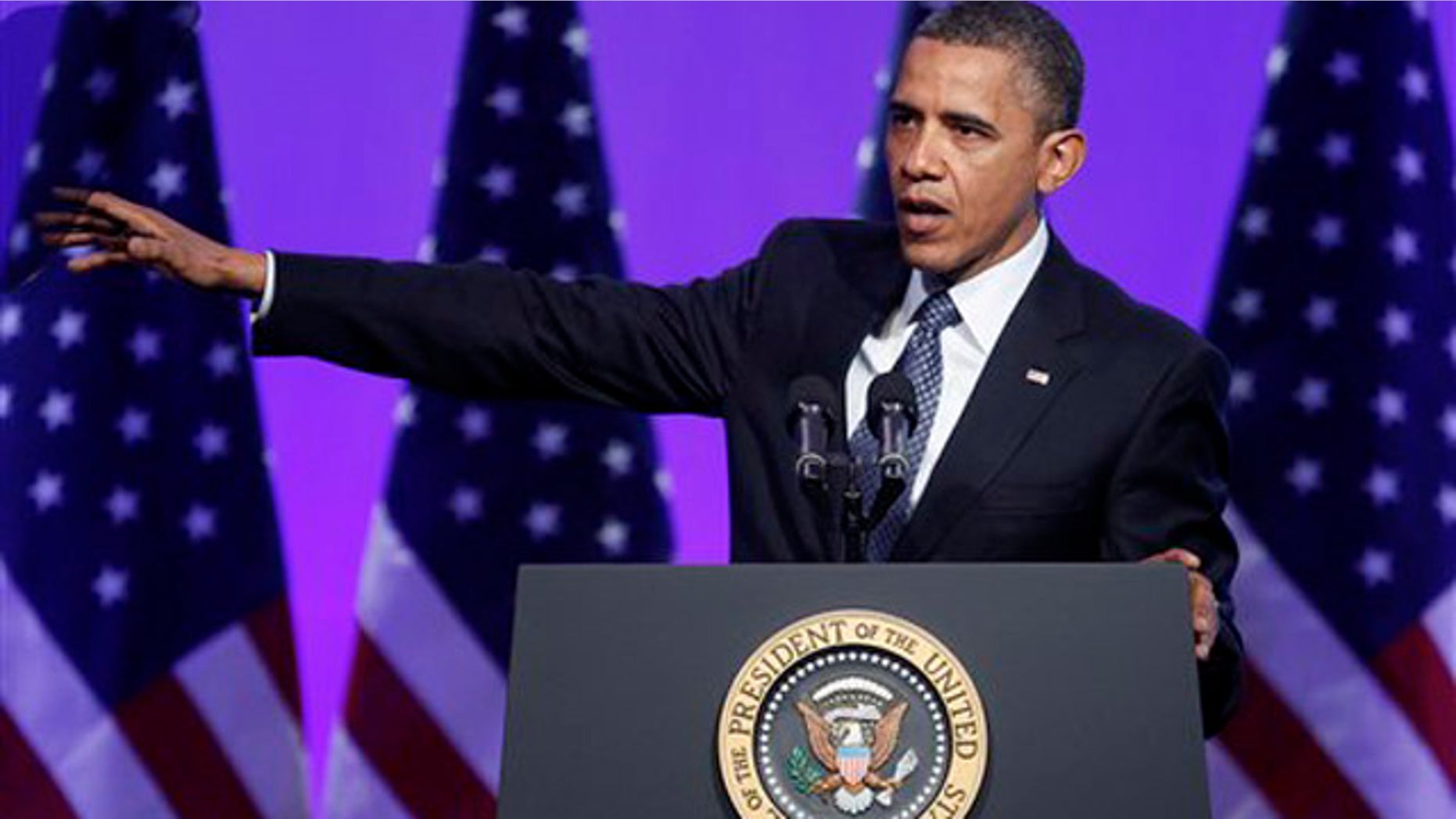 The White House says President Barack Obama and his family paid more than $160,000 in federal taxes last year.
The president's 2011 federal income tax return shows reported adjusted gross income of about $790,000 last year. About half of the first family's income is the president's salary. The White House says the rest comes from sales of Obama's books.
Click here to see President Obama's tax return.
Obama's effective tax rate is just above 20 percent -- lower than many Americans who earn less. He has made tax-rate fairness a campaign issue.
The White House released a copy of the president's tax return, which also shows charitable donations of more than $172,000.
Obama is donating after-tax proceeds from his children's book to the Fisher House Foundation. The charity helps veterans and military families receiving medical treatment.
For Vice President Joe Biden and his wife, Jill, this year's tax return looks almost identical to last year's.
Returns for 2011 released by the White House show the Bidens paid $87,900 in federal taxes on adjusted gross income of $379,035.
Click here to see Vice President Biden's tax return. 
Their income was $143 below their 2010 return, but their tax bill was $1,274 higher. In both cases, the effective tax rate was just over 23 percent.
On the latest return, the Bidens listed $5,540 in donations to charity.
Most of the couple's income came from the vice president's salary of $225,521 and Mrs. Biden's wages of just over $82,000 for teaching at Northern Virginia Community College.