Obama reportedly plays 'nuclear war game' with world leaders at summit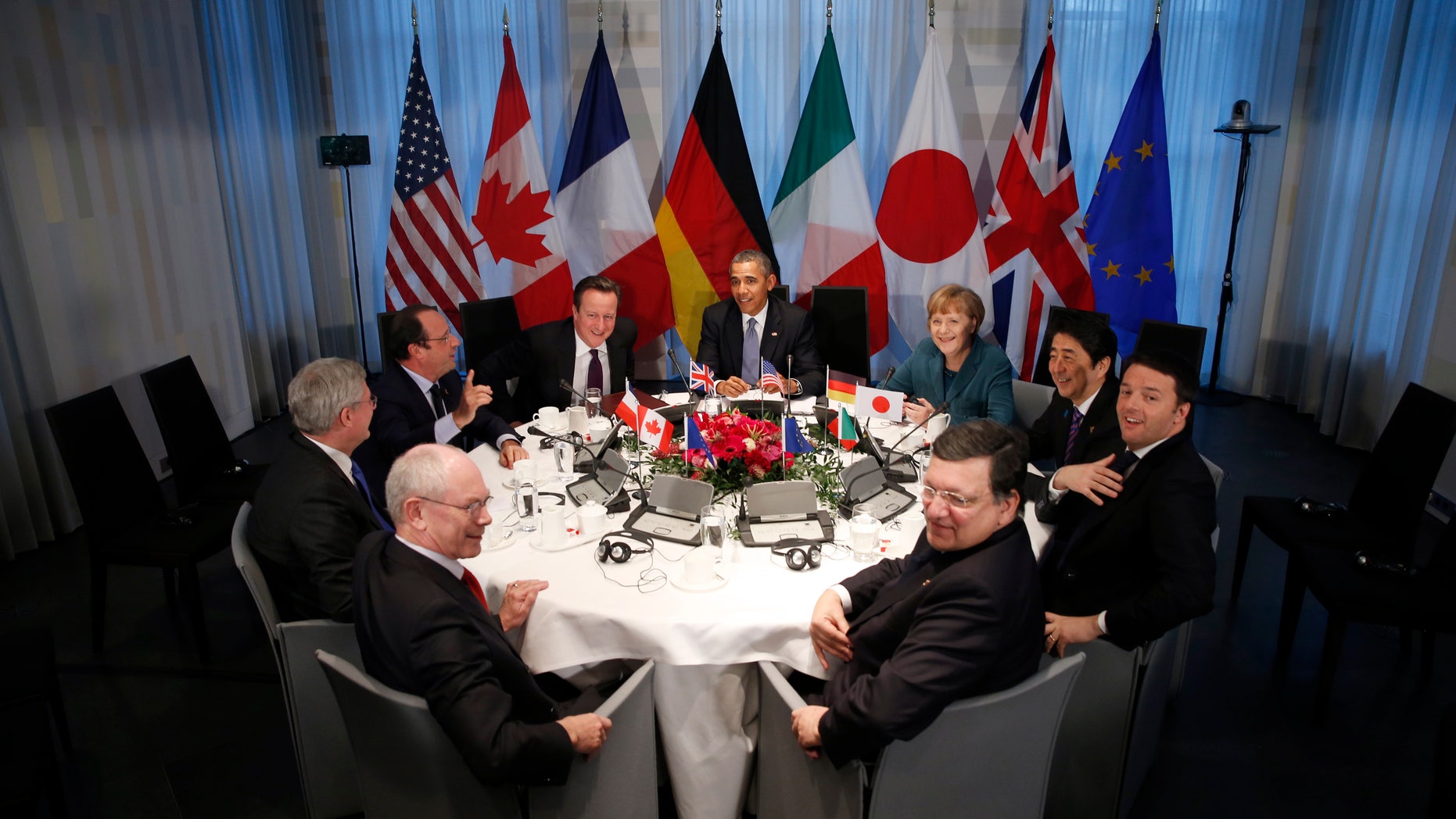 World leaders including President Obama, U.K. Prime Minister David Cameron and Chinese President Xi Jinping played a "nuclear war game" designed to test how they would respond to a global terrorist attack at a high-level meeting, the Telegraph reported Tuesday.
The leaders also included German Chancellor Angela Merkel, who according to the Telegraph was unhappy and did not want to play the game.
The game took place at the nuclear summit at The Hague and included dozens of other heads of state.
It required leaders to respond to the scenario of a terrorist attack with a "dirty bomb" in a big Western city. Leaders had to answer a series of questions on how they would respond to the attack as the game progressed and new challenges arose.
Obama, who helped planned the game, overrode Merkel's complaints that the game was inappropriate at a high-level meeting, the Telegraph reports.
"Leaders had their doubts about participation on their own without their expert civil servants. It was about discussion and problem solving without leaders relying on written statements to read out. At the end the leaders were more enthusiastic," said a spokesman for the summit told the paper.