Obama Renews Openness About His Muslim Roots Ahead of Egypt Speech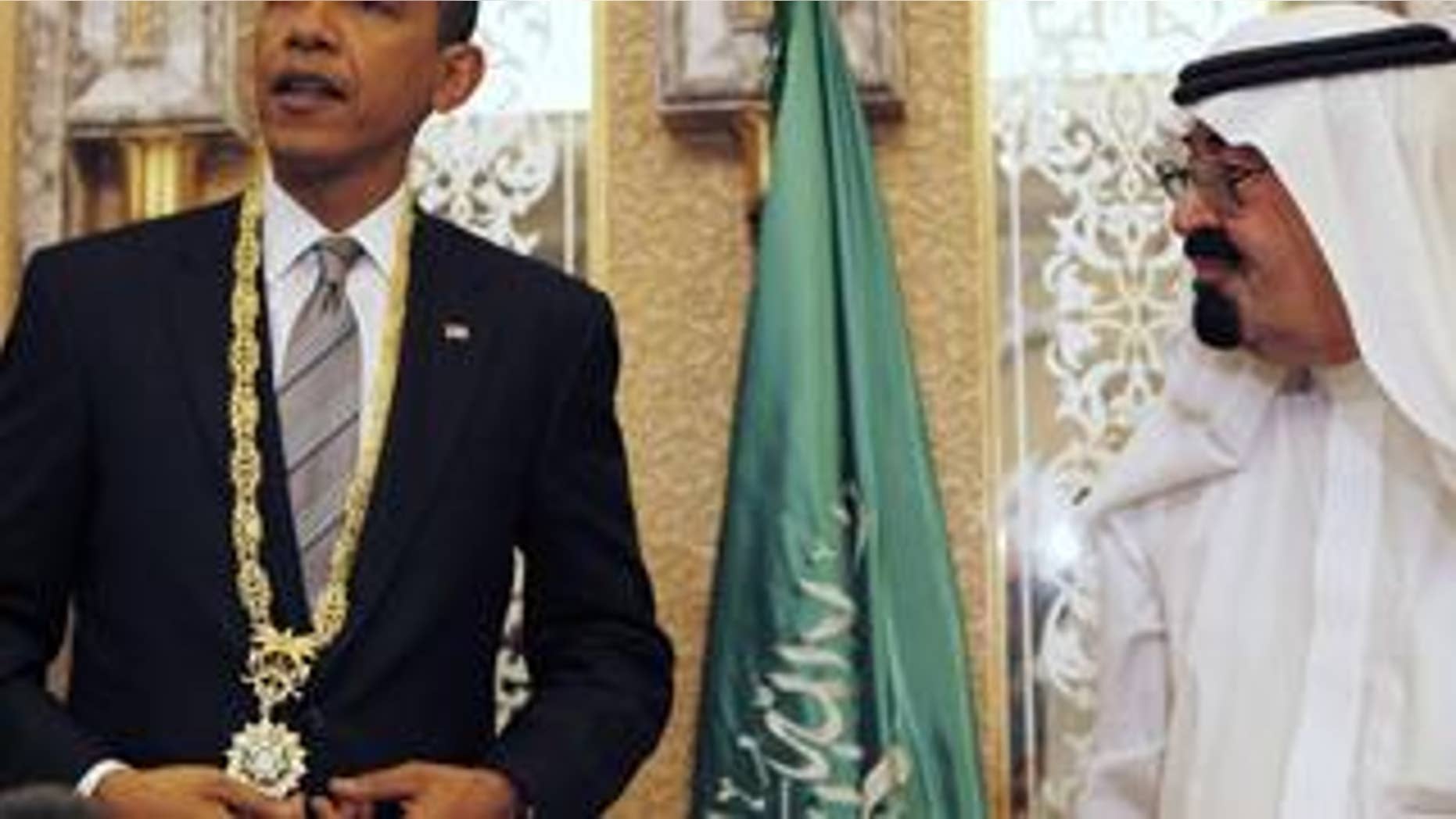 President Obama has spoken proudly of American Muslims, even referencing his heritage as the son of a Muslim man, ahead of his highly anticipated speech Thursday in Cairo aimed at shoring up relations between the U.S. and the Muslim world.
Obama's openness about his own Muslim heritage may seem startling after his presidential campaign last year went to great lengths to debunk false rumors about his religion -- he is Christian -- but the president showed long ago that he is comfortable talking about his roots, which are addressed in his two biographical books, "Dreams From My Father" and "The Audacity of Hope."
Now, Obama appears to be citing those roots as a tool for encouraging more moderate elements of Islamic society to rise up and ally with the United States.
He referred to his childhood in Indonesia in an interview with the BBC ahead of his trip. Adviser Denis McDonough did the same on Friday.
In an interview with a French television network, Obama also stressed the need for a better dialogue and the common ground between East and West.
"One of the points I want to make is, is that if you actually took the number of Muslims Americans, we'd be one of the largest Muslim countries in the world," he said.
And while addressing the Turkish Parliament two months ago, Obama said the United States has been "enriched" by Muslims.
"Many other Americans have Muslims in their families or have lived in a Muslim-majority country -- I know, because I am one of them," Obama said.
Obama administration officials acknowledged Wednesday that they have emphasized certain elements of the president's Muslim background as he prepares to deliver his speech.
"The background is appropriate in this speech," a senior administration official said. "It partially opens the door to dialogue. I don't think there's any question he has a unique background that has value."
Obama's father, stepfather, brother and grandfather were Muslims, and his name means "Blessed" in Arabic. But "although my father had been raised a Muslim, by the time he met my mother he was a confirmed atheist," Obama wrote in "Audacity of Hope."
When Obama was 2 years old, his parents divorced and his father moved away from the family's home in Hawaii. Four years later, his mother married an Indonesian man, Lolo Soetoro, who moved his new wife and stepson to Jakarta. Obama attended a Muslim school in Indonesia for two years as a child, he wrote in in "Dreams From My Father," his first memoir.
"The teacher wrote to tell my mother that I made faces during Koranic studies," he said.
Obama was exposed to a variety of religious experiences at a young age.
"During the five years that we would live with my stepfather in Indonesia, I was sent first to a neighborhood Catholic school and then to a predominately Muslim school," Obama wrote in "Audacity." "In our household, the Bible, the Koran, and the Bhagavad Gita sat on the shelf."
And yet, he was not raised as a Muslim. Nor was he raised as a Christian by his mother, an American named Stanley Ann Dunham who was deeply skeptical of religion.
As a result, he said, "I was not raised in a religious household."
As an adult, while working as a community organizer for a group of churches in Chicago, Obama was repeatedly asked to join Christian congregations, but begged off.
"I remained a reluctant skeptic, doubtful of my own motives, wary of expedient conversion, having too many quarrels with God to accept a salvation too easily won," he wrote, but after much soul searching, he was baptized at Chicago's Trinity United Church of Christ.
"It came about as a choice and not an epiphany; the questions I had did not magically disappear," he explained. "But kneeling beneath that cross on the South Side of Chicago, I felt God's spirit beckoning me. I submitted myself to His will, and dedicated myself to discovering His truth."
FOX News' Bill Sammon and Kelly Chernenkoff contributed to this report.