Obama Renews Call for Bipartisanship, Takes Jab at Tea Partiers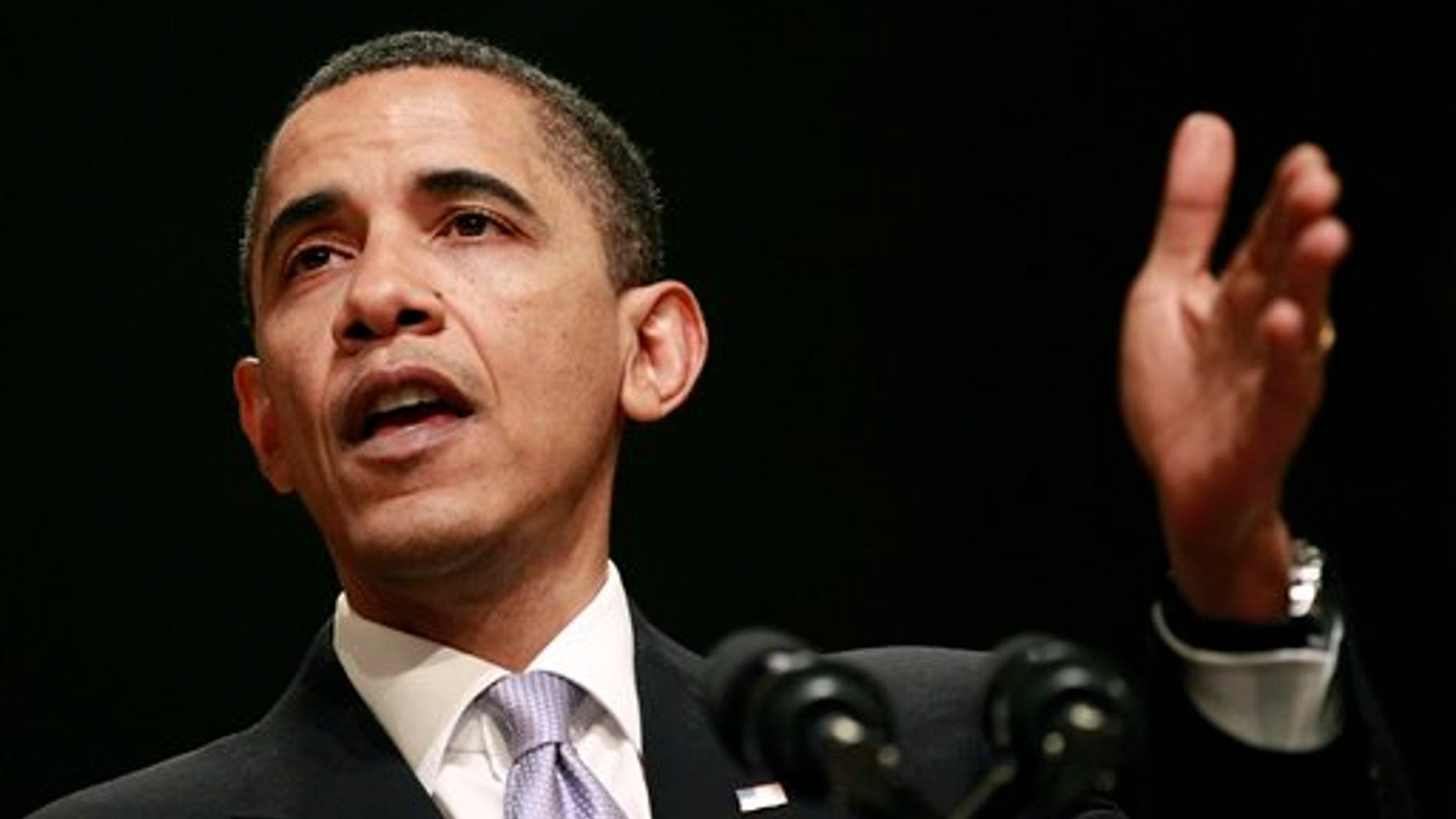 A candid President Obama vowed Thursday evening that he would continue to reach out to Republicans and take their ideas into consideration, even as he took a light jab at some of his conservative critics in the Tea Party movement.
The president, speaking a Democratic fundraiser in Miami, urged lawmakers on both sides of the aisle to pass financial regulatory reform and warned them not to bow to pressure from firms and lobbyists trying to kill the legislation.
"We should all agree that we've got to pass common-sense Wall Street reform," he told the crowd of 1,000 at Thursday's DNC fundraiser, where tickets ranged from $250 to $1,250 a pop. Republicans have argued that the Democrats financial overhaul could lead to more bank bailouts rather than prevent them.
Obama also credited his signature economic recovery package with putting more than two million Americans back to work and with cutting taxes for families, small businesses and students. And he singled out the anti-tax tea party movement that fanned out across the country Thursday to hold demonstrations and rallies marking Tax Day.
"I've been a little amused over the last couple of days where people have been having these rallies about taxes," the president said, noting the numerous tax cuts pushed by his administration. "You would think they'd be saying thank you."
Although taxes are one complaint of the Tea Partiers, the protesters also have focused on big government spending, specifically the recently passed health care overhaul law and last year's stimulus package -- legislation that critics argue will mire future generations in debt.
At Thursday's fundraiser, Obama garnered the biggest applause of the night when he lauded the passage of the sweeping health care legislation, which he praised for cutting the deficit and putting reforms in place that would offer coverage to more Americans.
"For all the sound and fury and all the scare tactics... the law doesn't hand more control to the government," the president said, "it gives it back to you, the American people."
Obama borrowed a line from Vice President Biden, telling the audience, "this is a big deal" but strategically omitting the expletive Biden infamously was heard using on an open microphone just weeks ago. "Joe's got a way with words, and he was right, it's a big deal."
And the president challenged Republicans and others seeking to repeal health care legislation, saying, "Go for it."
"If they want to let kids be barred from getting insurance because of preexisting conditions we can have that discussion. If they want to take back tax cuts from small businesses who want to do the right thing by their employees I'm happy to have that argument," Obama said.
Multiple lawsuits have been filed, including one with the backing of more than a dozen state attorneys general, seeking to overturn the law on constitutional grounds.
As for the upcoming elections, which analysts predict could be brutal for Democrats, Obama told the crowd that he believes elections will work themselves out if the party stays true to its principles.
"You can't hyperventilate about the day to day politics and the gamesmanship and the polls," he said.
Fox News' Dominique Pastre contributed to this report.