Obama Presses Republicans on Jobless Benefits Extension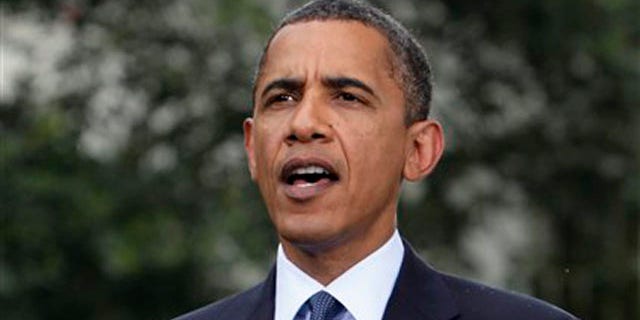 President Obama on Monday pressed Republican senators to drop their opposition to a jobless benefits extension, accusing them of advancing the "misguided notion" that unemployment aid discourages people from looking for work.
"They're not looking for a handout. They desperately want to work," Obama said.
The benefits extension has been defeated three times and is set to come up for a vote again this week. The president accused the "partisan minority" of using "parliamentary maneuvers" to stonewall the legislation.
Obama argued that the GOP shouldn't be calling for tax cuts for the wealthiest Americans while denying benefits to the unemployed.
But while benefits for 2.5 million people ran out at the end of May, Republicans aren't denying the aid outright. They say they will support the extension if the bill is paid for and doesn't add to the national debt.
"The president knows that Republicans support extending unemployment insurance, and doing it in a fiscally responsible way by cutting spending elsewhere in the $3 trillion federal budget," House Republican Leader John Boehner said in a written statement. "The American people are asking 'where are the jobs?' and President Obama continues to offer only disingenuous attacks, not answers."
Obama accused Republicans Monday of suddenly finding religion on spending concerns after driving up the deficit during the Bush administration.
"There are times when you put elections aside. This is one of those times," he said.
The Senate is set to take up the measure again Tuesday, immediately following the swearing in of a replacement for the late Sen. Robert Byrd. Filling that seat will give Democrats the 60 votes they need to block a Republican filibuster.
The Associated Press contributed to this report.