Obama Honors Lincoln, Makes Light of Commerce Secretary News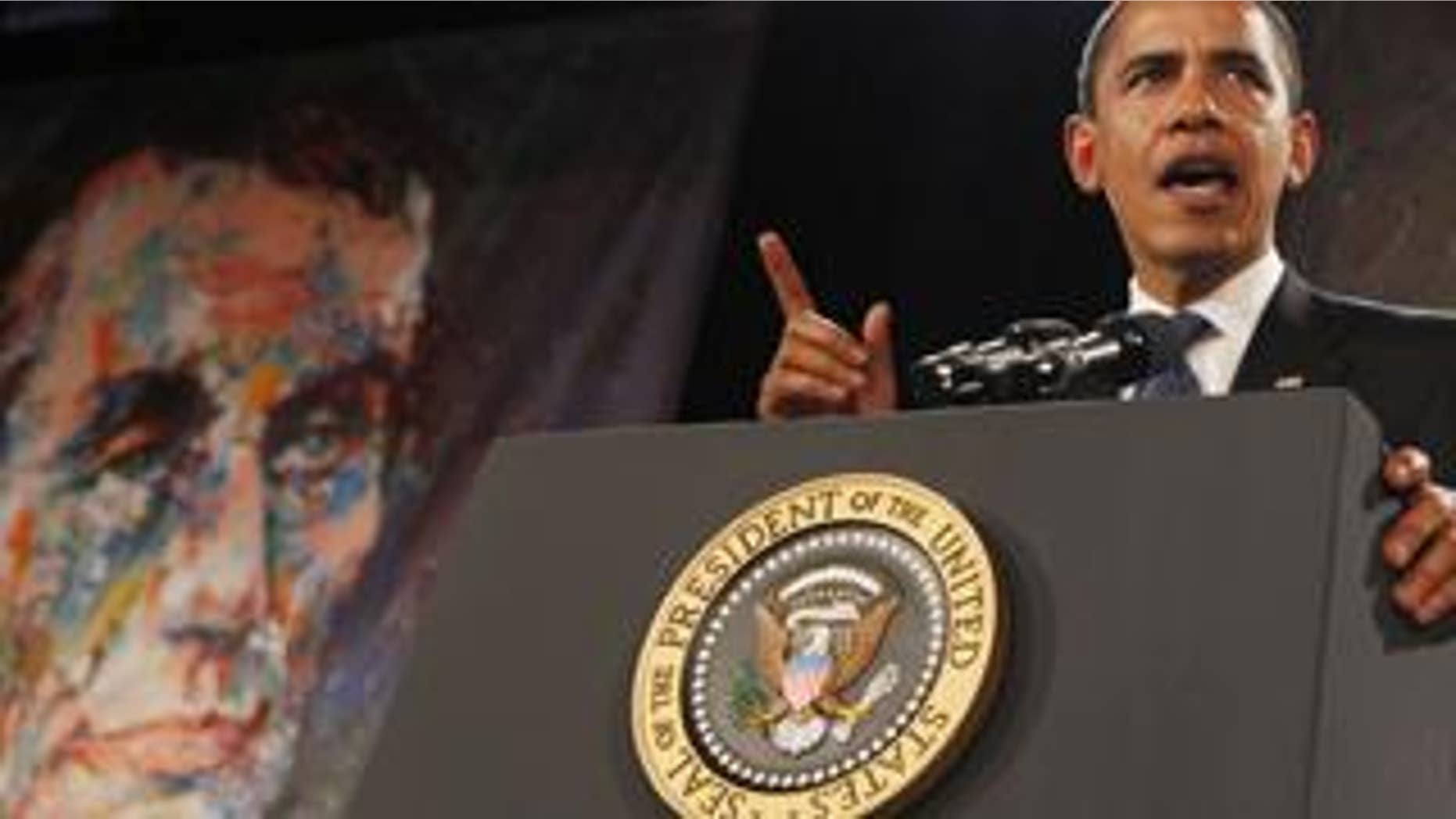 President Barack Obama, in a speech honoring President Lincoln on the 200th anniversary of his birth, seemed to make light of the news earlier in the day that his nominee for commerce secretary had taken himself out of the running.
Republican Sen. Judd Gregg, in withdrawing as Obama's commerce nominee, cited differences with the president over the economic stimulus bill and oversight of the Census Bureau.
Obama said Thursday evening at a Lincoln banquet in Springfield, Ill., that the nation will weather its current difficulties if Americans remember the spirit of President Abraham Lincoln.
He also envisioned a day in the life of the Lincoln of 1854 -- before his presidency.
"Possibly in his law office, his feet on a cluttered desk," Obama said, "his sons playing around him, his clothes a bit too small to fit his uncommon frame -- maybe wondering if somebody might call him up and ask him to be commerce secretary."
The quip elicited laughter from the crowd in attendance.
Obama, the country's first African-American president, also noted that Lincoln's presidency, which ended slavery, made his election possible.
"The challenges we face are very different now," Obama said, citing wars, economic crisis and failing schools. "And yet, while our challenges may be new, they did not come about overnight."
The Associated Press contributed to this report.