Obama expected to nominate Hagel for defense secretary next week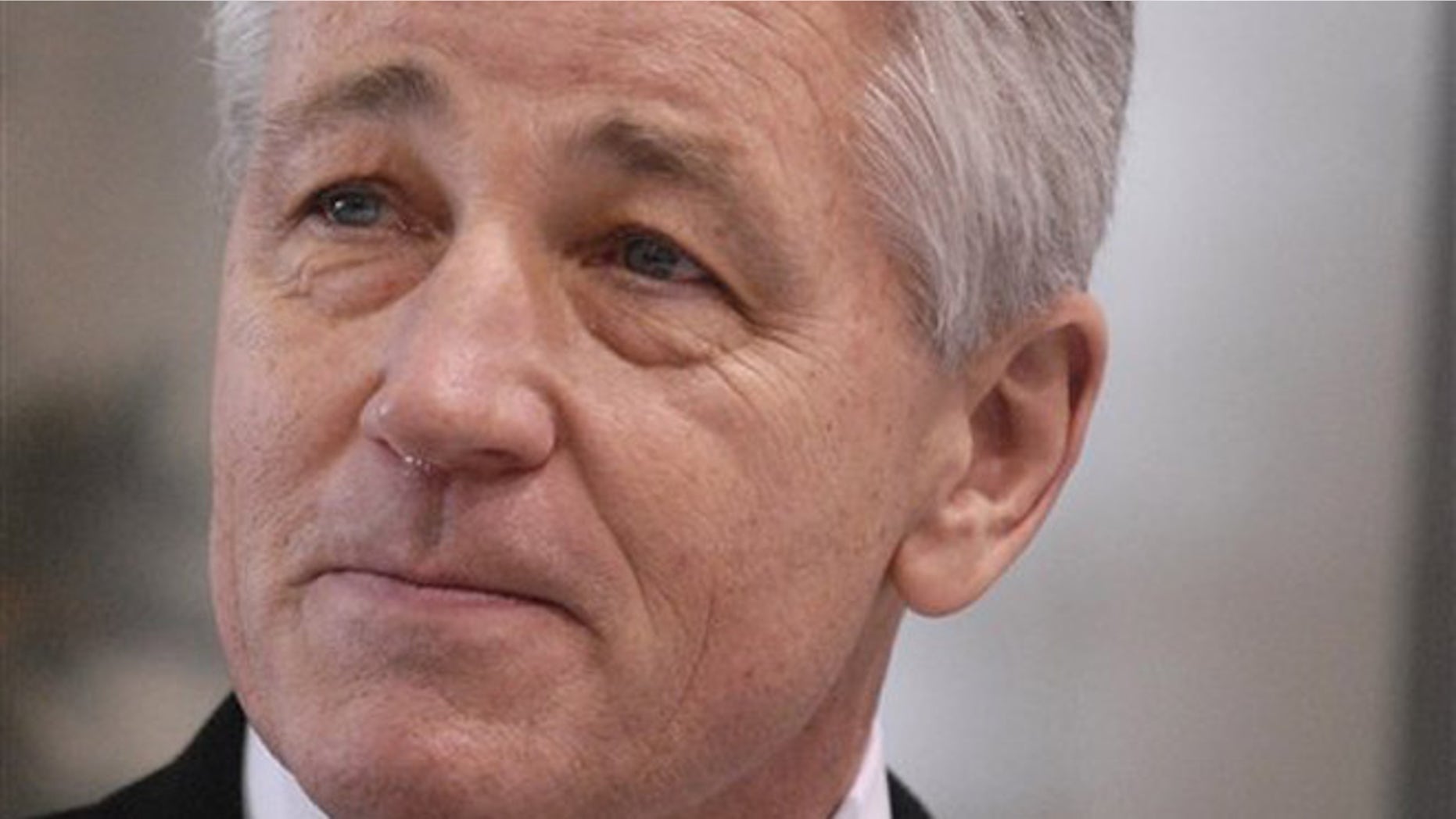 President Obama is likely to nominate former Republican Sen. Chuck Hagel as the next defense secretary shortly after returning from Hawaii, two senior Democratic sources told Fox News.
The choice will come as soon as Monday, according to the sources. Though Hagel has faced criticism in recent weeks from both sides of the aisle over past comments, one source flatly told Fox News: "Hagel is it."
A senior administration official cautioned the president has not made a final decision on the pick, but did note there are expected to be several personnel announcements next week. The fiscal crisis battle delayed the rollout of a slew of top nominations, including a replacement for Treasury Secretary Tim Geithner.
The senior administration official added the president has deep personal affection for Hagel, which was on display last Sunday, when NBC's "Meet the Press" anchor asked the president in an interview whether anything in his past disqualifies Hagel for the job.
"Not that I see," said Obama. "I've served with Chuck Hagel, I know him. He's a patriot, he's somebody that's done extraordinary work both in the United States Senate -- he's served this country with valor in Vietnam -- and somebody who's currently serving on my intelligence advisory board and doing an outstanding job."
Hagel, however, has faced criticism from conservatives being one of only two senators to vote in 2001 against renewing the Iran-Libya Sanctions Act, and for voting in 2007 against designating the Iranian Revolutionary Guard Corps a terrorist organization.
Pro-Israel lobbyists have also expressed deep concern about Hagel's comment in 2008 boasting that unlike others in the Senate he was not intimidated by "the Jewish lobby."
Hagel also has faced flack for saying during the Clinton administration that an ambassadorial nominee who was openly gay should not be confirmed because his sexuality would prevent him from doing an effective job.
Obama said Sunday that Hagel has "apologized for it and I think it's a testimony to what has been a positive change over the last decade over peoples' attitudes toward gays and lesbians serving our country."
Allies of the administration have also sharply denied that Hagel is anti-Israel, and have said the former senator is in line with the president's view that the U.S. should not be in a rush to war with Iran. A senior administration official added to Fox News that Hagel's views about a smaller U.S. footprint in Afghanistan are consistent with the president's views