Obama Draws Fire for Appointing SEIU's Stern to Deficit Panel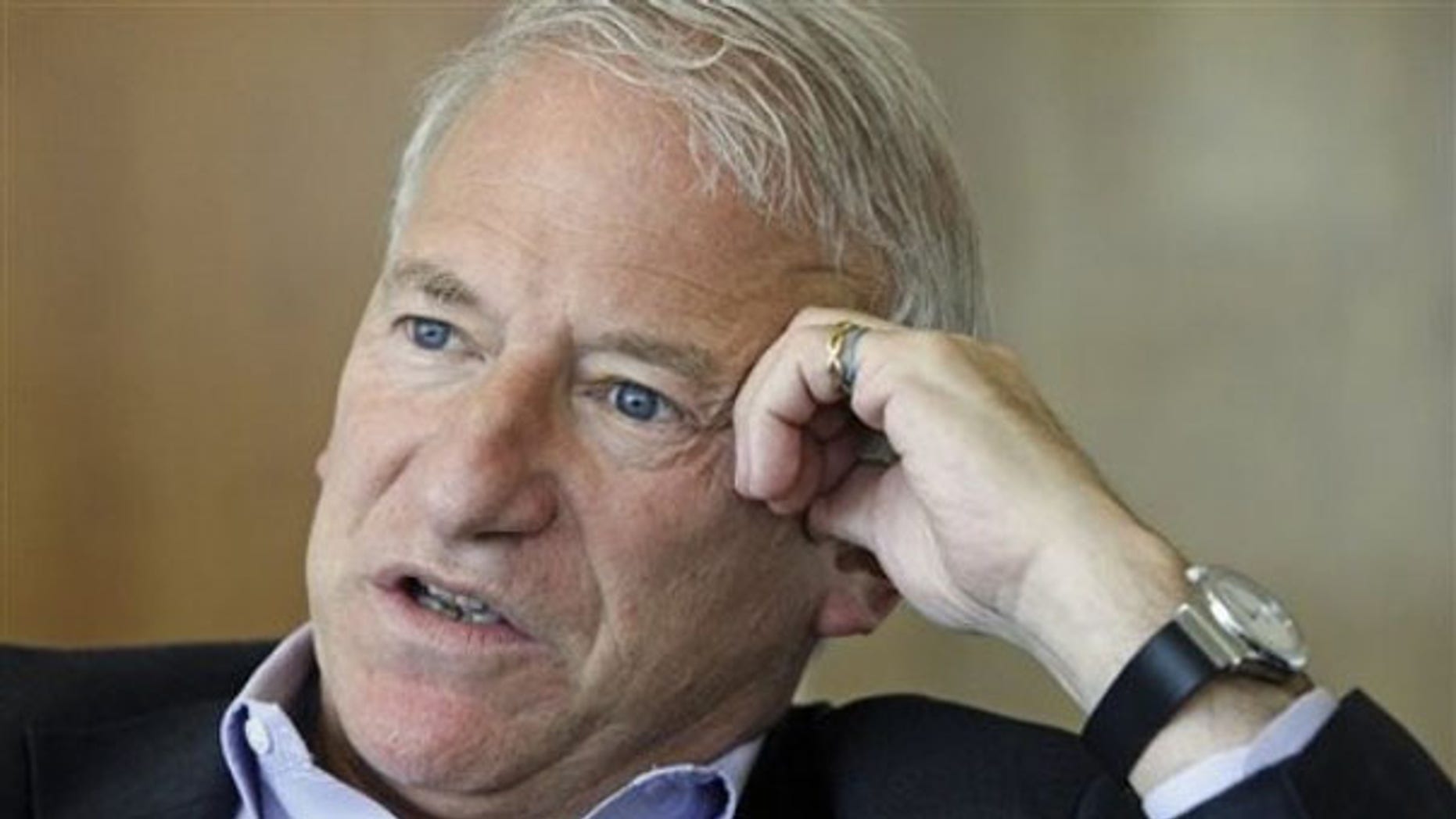 President Obama's decision to appoint his close political ally, union leader Andrew Stern, to the newly created National Commission on Fiscal Responsibility and Reform has set off a firestorm of criticism from business and conservative groups who charge he is a political radical who should be investigated for failure to register as a lobbyist.
The prestigious 18-member commission will study and recommend ways to whittle down the $12 trillion debt the federal government has amassed. Stern is one of six panelists Obama has named; the House of Representatives and the Senate will each appoint six others.
Stern, the 59-year-old president of the 2.2 million-member Service Employees International Union, has angered business groups and political conservatives because of his support for health care reform and controversial "Card Check" legislation, which would make it easier for unions to organize in workplaces.
Called "the most important labor boss in America today" and once considered for secretary of labor, Stern has become a political lightning rod. His appointment to the commission, wrote Investor's Business Daily, "is like having a serial arsonist organize Fire Prevention Week." Katie Packer, executive director of Workforce Fairness, a group backed by the Chamber of Commerce, said his appointment to the commission "doesn't pass the laugh test."
Brian Johnson, executive director of the Alliance for Worker Freedom, which opposes Card Check, called the appointment a White House scheme to skirt lobbying laws. Three months ago, Johnson's organization and Americans for Tax Reform, headed by Grover Norquist, sent a joint letter to the U.S. attorney's office in Washington demanding a criminal investigation of Stern for failing to register as a lobbyist.
That request stemmed from an investigation the groups conducted of Stern's dealings with government officials. Using public records, press reports, White House logs, Twitter messages and disclosures in union reports filed with the labor department, their investigation found that Stern spent more than 20 percent of his time in contact with policymakers and elected officials.
Under the 2008 federal lobbying law, anyone who spends that amount of time trying to influence government must register as a lobbyist; failure to register is punishable by up to five years in prison and a $200,000 fine.
Stern, whose union funneled $60 million to the Obama election campaign, has been a regular visitor to the White House since Obama's inauguration. White House logs released last October showed he visited the presidential mansion 22 times since Obama took office, including seven meetings with the president. But most of the visits were for group events, and it is an open question whether his attendance would count as lobbying activity.
Earlier this week Johnson pressed for action on his lobbying complaint in letters to the Senate and to the U.S. Attorney's office. In an interview he complained that no charges had been brought against Stern, saying, "It is hard to believe political pressure wasn't involved."
Keith Morgan, the assistant U.S. attorney handling the case, blamed the delay on the unique way the complaint came to his office, which handles thousands of lobbyist complaints every year.
"Most of the referrals we get come directly from the House or the Senate," Morgan said. " This one is rather unique," he said, referring to the conservative groups' involvement, "and we are still taking a look at it." He said there is no time frame for a decision to be made.
When the accusations were first made in November, the SEIU issued a written statement calling them meritless, adding that it was their "final" comment on the matter. Kawana Lloyd, spokeswoman for Stern, did not return calls seeking additional comment this week.
Kenneth Gross, an expert on lobbying laws with the law firm Skadden, Arps, says it is unlikely that the U.S. attorney's delay was due to political reasons. "The United States Attorney's office in Washington has other things on its plate, like murders and rapes, and not Andy Stern's lobbyist filings.
"The office literally gets thousands of referrals a year on lobbying violations from the House and Senate and has been very tepid about acting on them. They are about as welcome as ants at a picnic," he said.
Referring to the letters submitted by the conservative groups, he said the law was still filled with gaps and that Stern probably has a number of ways to explain away the time he spent at the White House. In the letter to the U.S. attorney, the conservative groups count a visit to the White House as one day of lobbying, but "usually lobbying time is counted in hours," Gross said.