Obama DHS pick facing tough questions from civil liberties, human rights groups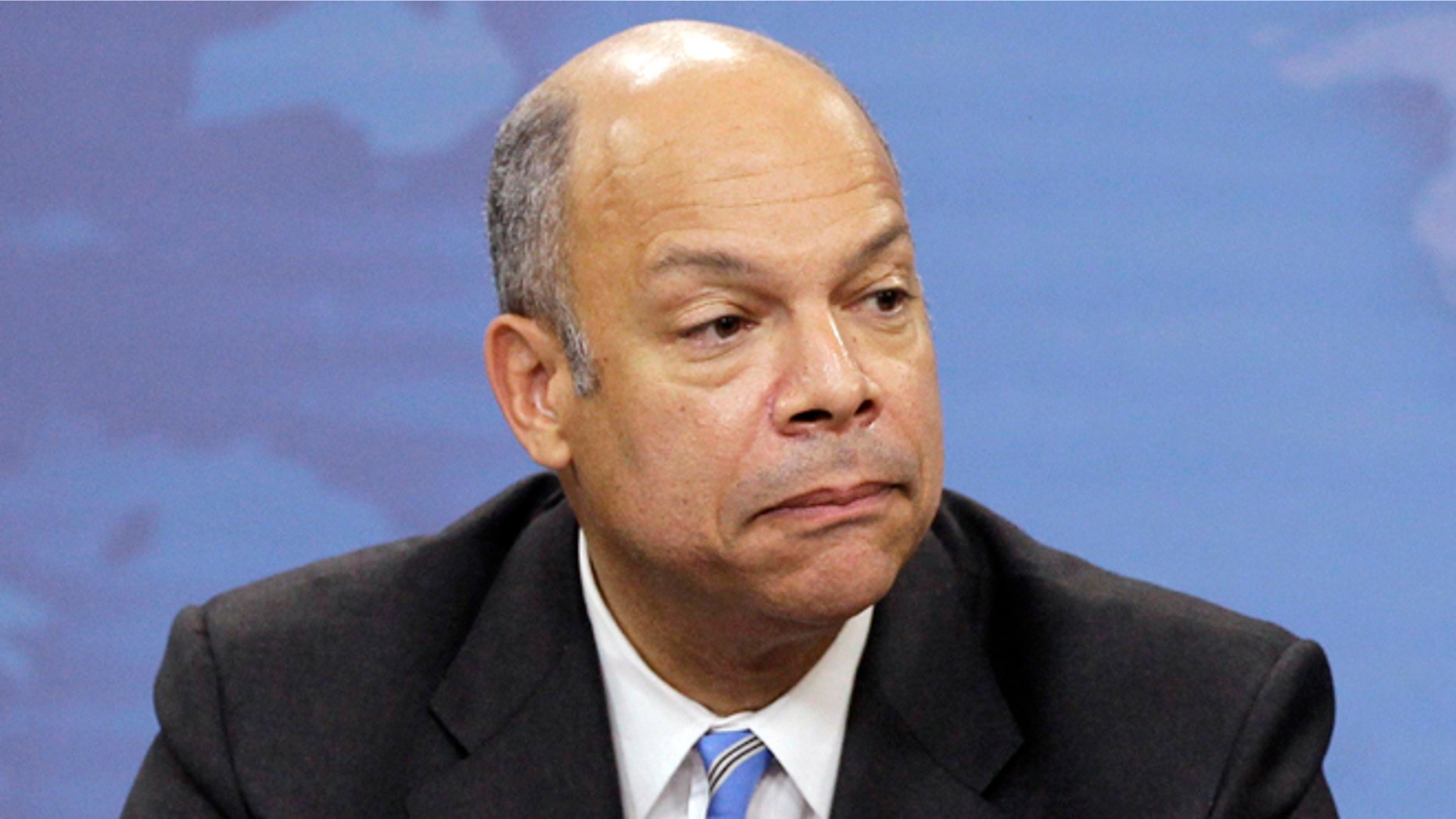 Civil liberties and human rights groups are raising questions about President Obama's nominee to lead the Department of Homeland Security over his involvement in the country's drone and other "targeted-killing" programs.
The collection of nine groups, among some of the president's strongest supporters, is asking the Senate during confirmation hearings starting Wednesday to have nominee Jeh Johnson publicly explain his involvement is the program when he was the Defense Department's general counsel from 2009 to 2012.
"The undersigned organizations strongly urge you to question Mr. Johnson on his role in the United States' targeted killing program," reads the letter to Sens. Tom Carper, D-Del., and Tom Coburn, R-Okla., leaders of the Senate Committee on Homeland Security and Governmental Affairs.
"For the past several years, the United States has engaged in a program of targeted killing -- most commonly but not exclusively through the use of drones," according to letter obtained by Fox News and signed by the American Civil Liberties Union, Amnesty International USA and seven other groups.
"While much about this program remains hidden from the public eye, there is significant public debate over the scope, legality, morality and efficacy of these practices," the letter continues.
Whether either lawmaker will mount a serious objection to Johnson's nomination is uncertain. But he will likely face tough questions from Kentucky GOP Sen. Rand Paul, who in March staged a nearly 13-hour-long, filibuster-like protest on the Senate floor to demand answers from  Obama about whether an American could be fatally attacked by a drone on U.S. soil.
In the letter, group leaders also urged the senators to have Johnson make clear his views on the scope and legal standing for the program.
They base their concerns in part on a 2011 New York Times story in which Johnson argued for the United States to "significantly widen its targeting" of terrorism suspects beyond Al Qaeda.
They argue that Johnson also has played an "influential role" in the public's knowledge and understanding of the targeted-killing program, through speeches like the one he gave at Yale Law School in February 2012.
Obama said two months after Paul's Senate floor speech that he does not believe it is legal to deploy armed drones inside the U.S., nor that they can be used on an American citizen without "due process."
But the group argues Americans still don't know enough about the legal basis of the program.
"No Member of Congress has seen all of the Office of Legal Counsel memos that form the claimed legal underpinnings of the program," the group wrote. "Further, the American public, in whose name this program is operated, has not been provided any of the actual legal analysis on which the program depends nor the complete set of rules through which it operates."