Obama-Clinton Ticket: Hillary Says she has "No Interest"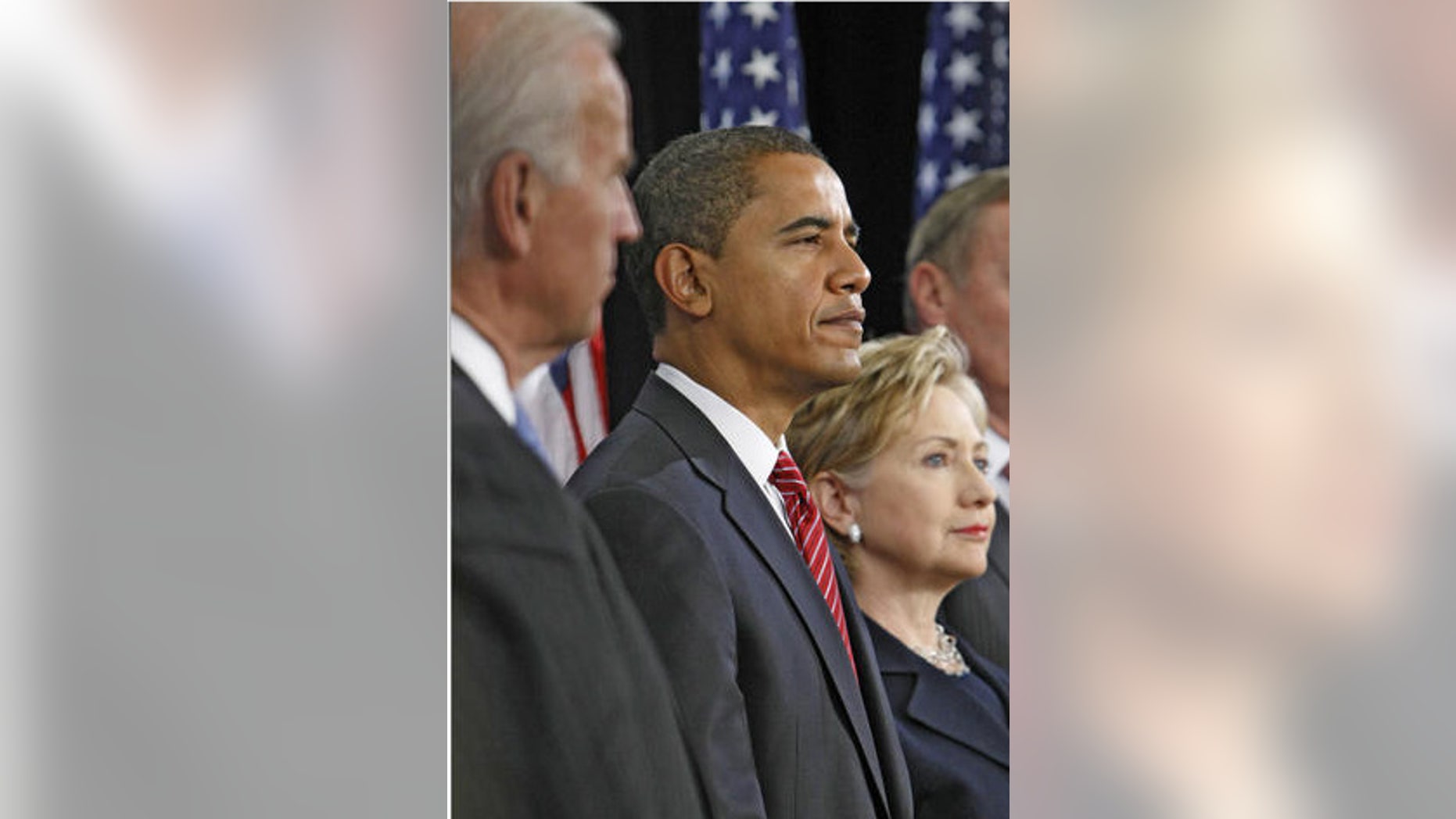 Secretary of State Hillary Clinton dismissed new speculation that the Obama White House is considering putting her in the #2 spot. "I have no interest and no reason for doing anything other than just dismissing these stories and moving on because we have no time, so much to do," Clinton told a Wednesday summit in Washington called "The Most Powerful Woman" sponsored by "Fortune."
But voters appear open to the idea. By more than 2-to-1, voters would prefer to have Sec. of State Hillary Clinton (55 percent) as vice president over the man who currently holds that position, Vice President Joe Biden (25 percent), according to a Fox News/Opinion Dynamics Poll.
There's an even stronger preference among Democrats: 67 percent say Clinton compared to 25 percent who prefer Biden in the poll taken September 28-29. But Clinton said she's satisfied being Secretary of State. "Both of us very happy doing what we're doing."
Along with Clinton the White House is throwing cold water on the speculation.
"There's absolutely nothing to it," said senior adviser David Axelrod when asked about the idea on Tuesday night. The idea of a 2012 Obama-Clinton ticket resurfaced this week thanks to Bob Woodward. Promoting his book "Obama Wars" on CNN Tuesday night, CNN's John King asked Woodward about the rumor (which has circulated in Washington for months) that Obama would do a switch and make Hillary Clinton his running mate instead of Vice President Joe Biden.
"It's on the table," Woodward replied. "And some of Hillary Clinton's advisers see it as a real possibility in 2012. President Obama needs some of the women, Latinos, retirees that she did so well with during the 2008 primaries. So they switch jobs and not out of the question."
White House Press Secretary Robert Gibbs also denied any talks of a potential switch, calling it a "headscratcher" and that it's "not a discussion" at this time.
He told reporters Wednesday that the president feels Biden is doing "an extraordinary job" and he is pleased with the job that Clinton is doing at the State Department.
Woodward did not quote anyone within the Obama White House on the idea or offer any specific evidence a switch is under consideration by either Obama or Clinton. Axelrod did go on the record, telling Fox, "The president is blessed to have a spectacular vice president and an outstanding secretary of state. They're both doing great work, and he wants to keep them on the job."
Of course there's always Biden's view. He joked while campaigning in September of 2008, "Make no mistake about this - Hillary Clinton is as qualified or more qualified than I am to be vice president of the United States of America, let's get that straight," said Biden. " And quite frankly it might have been a better pick than me."
Clinton returned the compliment on Wednesday. "I think the vice president is doing a wonderful job," said Clinton. "He's a great friend of mine. We work together closely."
Fox News' Mike Emanuel contributed to this report.