Obama, Biden Visit Tomb of the Unknowns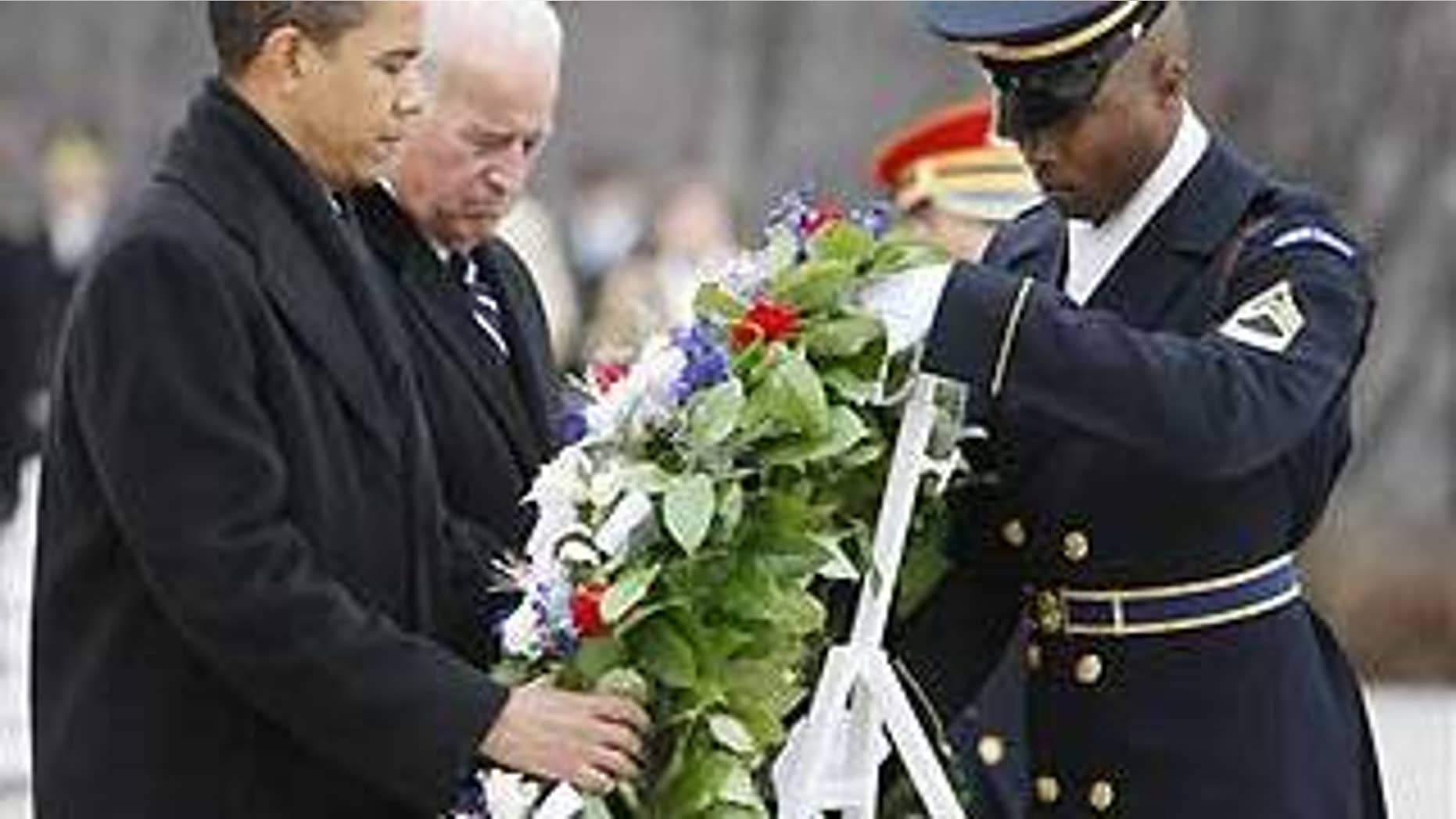 ARLINGTON, Va. -- Barack Obama laid a wreath at the Tomb of the Unknowns in Arlington National Cemetery on Sunday, ahead of a four-hour concert on the Lincoln Memorial to celebrate the president-elect's inauguration.
The president-elect's motorcade rolled past the Lincoln Memorial and entered the cemetery.
Visitors at the cemetery cheered as Obama's limousine drove through the grounds Sunday morning.
Obama Press Secretary Robert Gibbs told FOX News that Obama thought it was important to remember publicly the brave Americans who served this country.
The event at Arlington is to "continue to pay respects to those who have served our country," Gibbs said. "Arlington is a beautiful and solemn place."
Former Joint Chiefs of Staff Chairman Richard Myers praised Obama for taking the time to go to Arlington, and said he hoped that it would become a tradition for presidents-elect to visit the memorial.
"That he did it today in front of all these festivities, I think, is very meaningful," Myers said. "When you realize that there are over 300,000 interred soldiers there, that they've all sacrificed for their country, it's hard to go there, it's hard to be in front of the Tomb of the Unknown, looking over Washington, D.C., and not get a tear in your eye for the sacrifices that have been made to make this country great."