Obama administration launches new program aimed at homeowners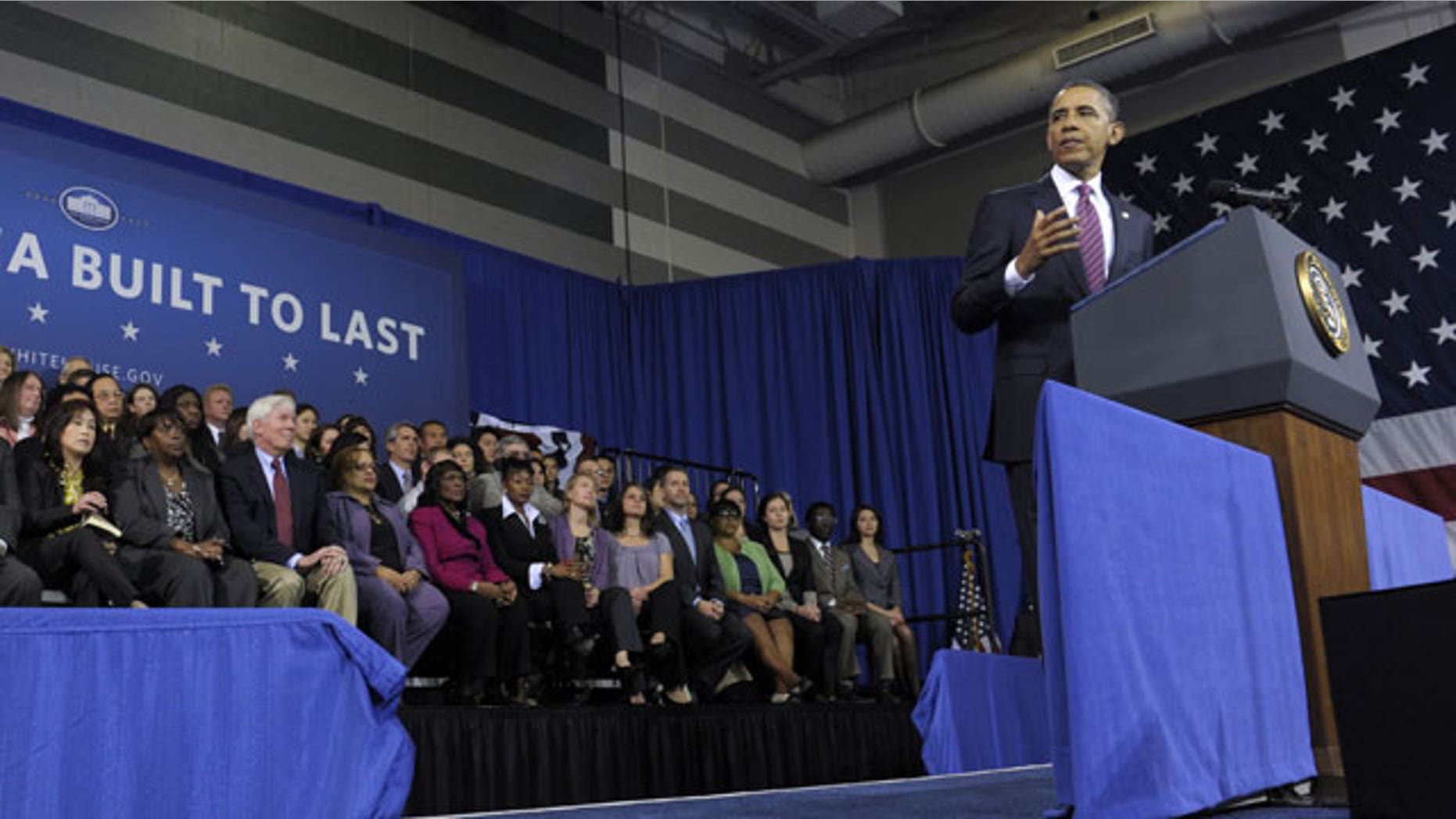 After several failed attempts to jolt the housing slump out of its paralysis, the Obama administration launched a new effort aimed at providing refinancing opportunities to a wide swath of American homeowners.
The program, which the president unveiled at a Falls Church, Virginia community center on Feb. 1, extends refinancing opportunities, not just to homeowners whose loans are backed by Fannie Mae and Freddie Mac, but to almost all homeowners who are current on their mortgage payments, even for properties that are underwater or worth less than their outstanding balance.
It could potentially benefit millions of homeowners.
David Berenbaum, of the National Community Reinvestment Coalition, applauds the new plan. "We know working families across America are looking to refinance. They may live in condos or area of high foreclosure rates. Their credit scores may have been impaired or they have depressed values of their property -- but they are good risks -- hard working citizens, they would tap into this immediately," he said.
Joe and Liza Diamond of Centreville, Virginia, a Washington, D.C. bedroom community of cul-de-sacs and town homes 20 miles outside the city center are considering the option, should it become law.
The couple are professionals -- Joe is an IT technician, his wife is a scientist. They've been scrupulous about paying their mortgage on time and have a good credit score. "It would save us $200 maybe $300 a month," Joe said. It is money that the couple would hope to save and eventually apply to the purchase of a bigger, new home, or to other expenses the young couple presently foregoes.
In 2009, when the Diamonds bought their townhouse, they took advantage of another Obama administration effort to stimulate the housing market -- the first-time home buyers credit for $8,000. As much as the Diamonds welcomed it, critics say it was the homeowners version of the "Cash for Clunkers" program to stimulate the auto industry.
It resulted in a wave of initial purchases, they say, which quickly dropped off when the program ended with no net gain.
Similarly, critics say the new home refinancing stimulus plan also has deep flaws. It would be paid for by adding a fee to monthly mortgage payments, adding potentially several hundred dollars to some mortgage payments. It would also add a tax on large banks, which Republicans have long opposed.
"The banks are struggling. They're trying to figure out what Dodd-Frank means to them. They're being asked to come up with 5-10 billion dollars to subsidize this program -- and you have to wonder what's really going on," T. Nicholas Gill of the longtime Washington real estate firm of H.A. Gill and Sons said.
Adding to the banking industries words, that tax would be imposed just after five of the nation's largest banking institutions were hit with a $25 billion settlement announced Thursday after they were sued by many state attorney generals for foreclosure abuses.
But the Diamonds believe the new refinancing program could not only potentially save them money, but help preserve home values in their neighborhood. "I personally know there are several foreclosures in my neighborhood and those foreclosures affect the price of my house," Joe said.
But Gill sees the refinancing plan as another case of government manipulation of the free market. "We'd be much better off and the housing market would improve, if the government would unwind some of its efforts to get into the middle of the housing market. The market will heal itself and it will heal itself quicker if they withdraw from their interference," he said.
Because the president's refinancing plan involves the expenditure of more money, it requires the approval of Congress. But House Republicans are in no mood to act when they believe so many other administration efforts to revive the market have failed.
Sources tell Fox News that the refinancing plan has not taken shape in any bill as of yet, but may appear as a part of the appropriations process when it gets under way next week.