Obama Administration Appeals Bankruptcy Ruling Against Gay Marriage Ban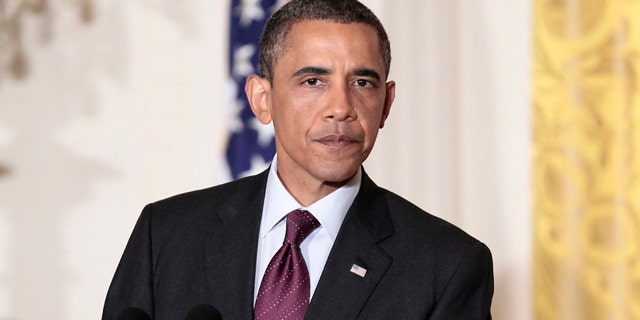 SAN FRANCISCO – The Obama administration appealed a bankruptcy court ruling that found the federal ban on gay marriage unconstitutional.
The Justice Department filed the appeal Monday, even though President Barack Obama said he agrees the Defense of Marriage Act is unconstitutional.
Nevertheless, government lawyers said Obama has ordered them to defend the ban until Congress repeals the act or there is a final judicial ruling striking it down.
Attorney General Eric Holder said in February the U.S. Department of Justice would remain a party to the cases and continue to represent the interests of the U.S. despite the administration's view that the law was unconstitutional.
After the administration's announcement, a House of Representatives committee hired former Solicitor General Paul Clement to defend the Defense of Marriage Act against federal court challenges. Clement, however, ignored the bankruptcy case.
Brendan Buck, a spokesman for House Speaker John Boehner, said it was too expensive to intervene in every court challenge across the country. Further, he said it appeared unlikely the U.S. Supreme Court would issue a definitive ruling on the federal marriage ban based on a bankruptcy appeal.
Nevertheless, Assistant U.S. Trustee Jill Sturtevant, who represents the federal government in bankruptcy court, said in the court filing that the Obama administration is appealing the ruling to give Congress a chance to weigh in on the case.
The Department of Justice "is interested in providing Congress a full and fair opportunity to participate in this and other cases," Sturtevant wrote.
U.S. Bankruptcy Judge Thomas Donovan in Los Angeles called the ban unconstitutional on June 15 when he overruled government attempts to block a same-sex married couple from filing a joint bankruptcy. The couple married in 2008 during the brief window when gay marriage was legal in California.
Nineteen other judges on the bankruptcy court signed the ruling.