NY gov Cuomo to reportedly allow limited use of medical marijuana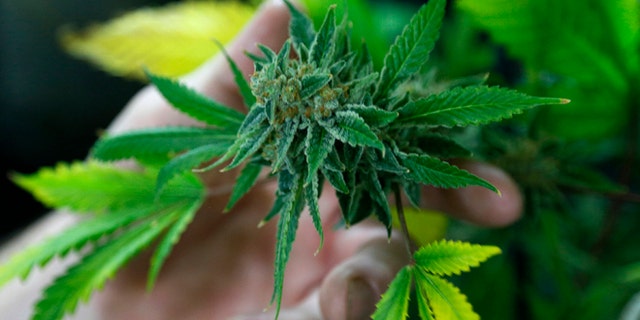 New York Gov. Andrew Cuomo will reportedly announce this week that the Empire State will become the 21st state in the union to allow medical use of marijuana.
The New York Times reported Saturday that Cuomo plans to use executive rather than legislative action to allow 20 hospitals to dispense marijuana for certain ailments, including cancer and glaucoma. He will formally announce his plans in his state of the state speech Wednesday.
The announcement would represent an about-face by Cuomo, who has previously opposed medical marijuana. Administration officials told The Times the medical marijuana policy will be more restrictive than in states like Colorado and California and subject to New York Health Department standards. Other controlled substances like narcotics are already authorized for medical use in New York.
Although marijuana remains illegal in New York, possession of small amounts has been reduced to a low-level violation subject to a fine.
The Drug Policy Alliance, which was briefed on the Cuomo plan Saturday, said it would be a huge change, but New York should still enact legislation authorizing a state medical marijuana program that has been blocked so far by the state Senate's Republicans.
"This is a good development as an interim step," said Gabriel Sayegh, state director of the Drug Policy Alliance. After the briefing, he said the timing was still unclear as well as precisely who will have access to the program.
The Cuomo administration did not respond to requests from The Associated Press for comment.
Assemblyman Richard Gottfried, a Manhattan Democrat, and Democratic Sen. Diane Savino of Staten Island have recently held hearings on a bill they are sponsoring called the "Compassionate Care Act," which would regulate and tax medical marijuana. It has previously passed in the Assembly, but failed to get through the Senate.
State Sen. Liz Krueger, another Manhattan Democrat, has been pushing legislation to legalize and tax recreational use of marijuana, arguing state policy outlawing the drug has been costly in terms of law enforcement resources and the futures of people convicted of crimes.
The Associated Press contributed to this report.