'NRA turns kids into shooting targets,' Florida Dem gubernatorial candidate says in new mailer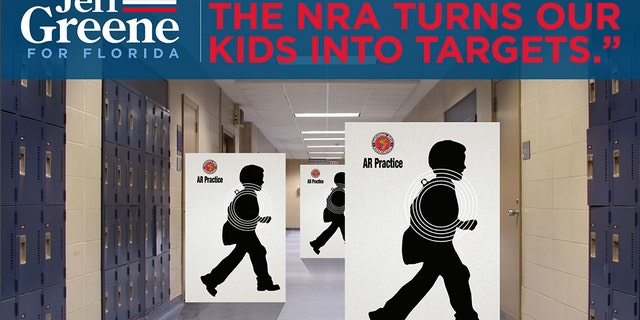 Jeff Greene, a Florida gubernatorial candidate, accused the National Rifle Association of turning "our kids into targets" in a striking new advertisement.
"As a father, I won't stand by while the NRA turns our kids into targets," a mailer, released Tuesday, says in bold letters atop an image of outlined children with backpacks as shooting targets. The fake targets say "AR Practice" and have the logo of the gun rights organization.
"Students should be worried about grades, not guns," Greene said in a statement. "When I send my kids to school, I shouldn't be afraid they'll be killed in their classrooms. No parent should."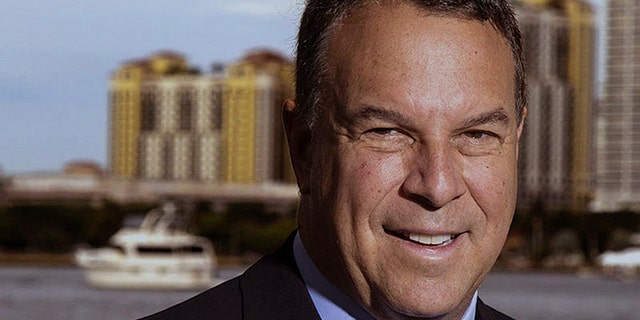 Gun violence, particularly school shootings, has been a major topic in this year's elections in Florida.
In February, 17 Marjory Stoneman Douglas High School students and teachers were murdered by a gunman inside the school. And in June 2016, a gunman killed 49 people inside a gay Orlando nightclub.
A LOOK AT THE REPUBLICANS RUNNING FOR GOVERNOR IN FLORIDA
Greene's mailer promises he will "never take [the NRA's] blood money."
Marion Hammer, a former NRA president who now leads the group's lobbying efforts in Florida, called the mailer "repulsive."
"As a mother, grandmother and a proud NRA member for decades, I find his mailer repulsive," she told Fox News. "It is clear that Jeff Greene is bankrupt of ideas, and he has to resort to these dumb ideas to try and get attention for himself and his campaign. When people can't win on fact, they have to resort to cheap stunts like this."
FOX NEWS MIDTERM ELECTION HEADQUARTERS
Aside from Greene, a billionaire investor who was a late entry to the race, four others are competing for the Democratic primary in August: Andrew Gillum, Gwen Graham, Chris King and Philip Levine.
The top two Republicans vying for the GOP nomination are Rep. Ron DeSantis and state Agriculture Commissioner Adam Putnam.