Nikki Haley fires back after Kudlow claims she was 'confused' about new Russia sanctions
U.S. Ambassador to the United Nations Nikki Haley fired back Tuesday after White House economic adviser Larry Kudlow claimed she was "confused" when she declared over the weekend that President Donald Trump would announce new sanctions on Russia.
"With all due respect, I don't get confused," Haley responded, in a comment reported by Fox News' Dana Perino on "The Five."
"With all due respect, I don't get confused."
A senior administration official confirmed to Fox News that Kudlow called Haley to apologize after hearing what she told Perino. The source said they had a "nice" conversation.
On Sunday, Haley had said during an appearance on CBS's "Face the Nation" that Treasury Secretary Steven Mnuchin would announce new sanctions on Russia come Monday, "if he hasn't [done so] already."
But the announcement never came and White House officials backed away from Haley's comments, explaining the decision would be "made in the near future."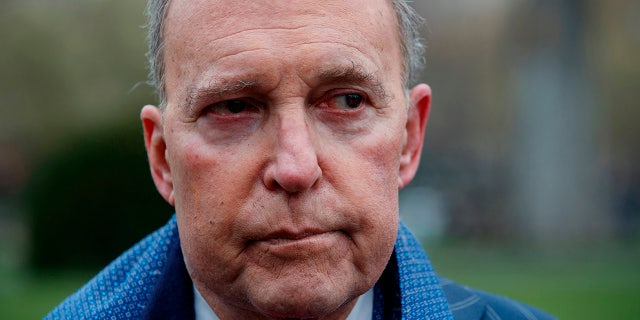 Later, Kudlow told reporters during a briefing in Florida that Haley "got ahead of the curve" when she said the penalties were imminent.
"She's done a great job. She's a very effective ambassador, but there might have been some momentary confusion about that," Kudlow said.
Haley then responded with her comment to Perino.
Three senior administration officials told the Associated Press that a plan for sanctions would have been announced Friday night at the same time as the U.S.-led strike against Syria's Bashar al-Assad, but was delayed because they were not prepared in time for President Trump's address about the military action.
They said the sanctions were then to be announced as an answer to Russia's response to the strikes, but over the weekend the plan was re-evaluated and delayed when the Russian reaction was weaker than initially thought.
But Haley was unaware that a decision was made to hold off on anything imminent regarding sanctions, the officials told AP.
"She was certainly not confused," Kudlow told the New York Times by telephone. "I was wrong to say that — totally wrong.
"She was certainly not confused. I was wrong to say that — totally wrong."
"As it turns out, she was basically following what she thought was policy," he told the paper. "The policy was changed and she wasn't told about it, so she was in a box."
Fox News' Sam Chamberlain, Paulina Dedaj and the Associated Press contributed to this report.