Napolitano: Plan Near for Dealing With Mexico Border Violence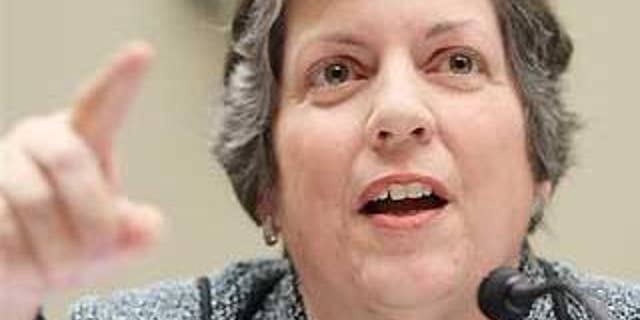 Homeland Security Secretary Janet Napolitano said the Obama administration would soon unveil a plan for dealing with rising violence along the U.S.-Mexico border, including more resources to stem the flow of dollars and guns to warring drug gangs, the Wall Street Journal reported.
"I think there will be some announcements with some specifics that either I or the president will be making in the coming weeks," Napolitano said Friday during an interview.
Napolitano said the plan would include more resources aimed at stopping U.S.-acquired firearms and cash earned from illicit drug sales flowing back across the border. Money and guns are fueling the escalating violence in Mexico that is spilling into U.S. communities, including in Arizona. Napolitano was the state's governor before joining the Obama cabinet.
Napolitano revealed few specifics of the new effort, but said special task forces run by DHS -- uniting federal, state and local law enforcement -- would get greater attention. Those task forces are aimed specifically at the Mexican cartels' guns and cash, but currently have no designated funding.
Napolitano indicated there would be more so-called outbound enforcement: checking people and vehicles leaving the U.S. to see if they are carrying contraband. She said those efforts wouldn't hamper the job of stopping illegal immigration into the U.S.
"We can do significant things," she said. "And you know we're not -- let me be very, very clear -- we are not removing border-protection agents who are between the ports of entry guarding our border. We are not doing that. We need those people....We need those boots on the ground on illegal immigration."
Click here for the full story from the Wall Street Journal.