MSNBC's Mika Brzezinski unloads on 'cowardly' Nielsen over briefing 'full of lies'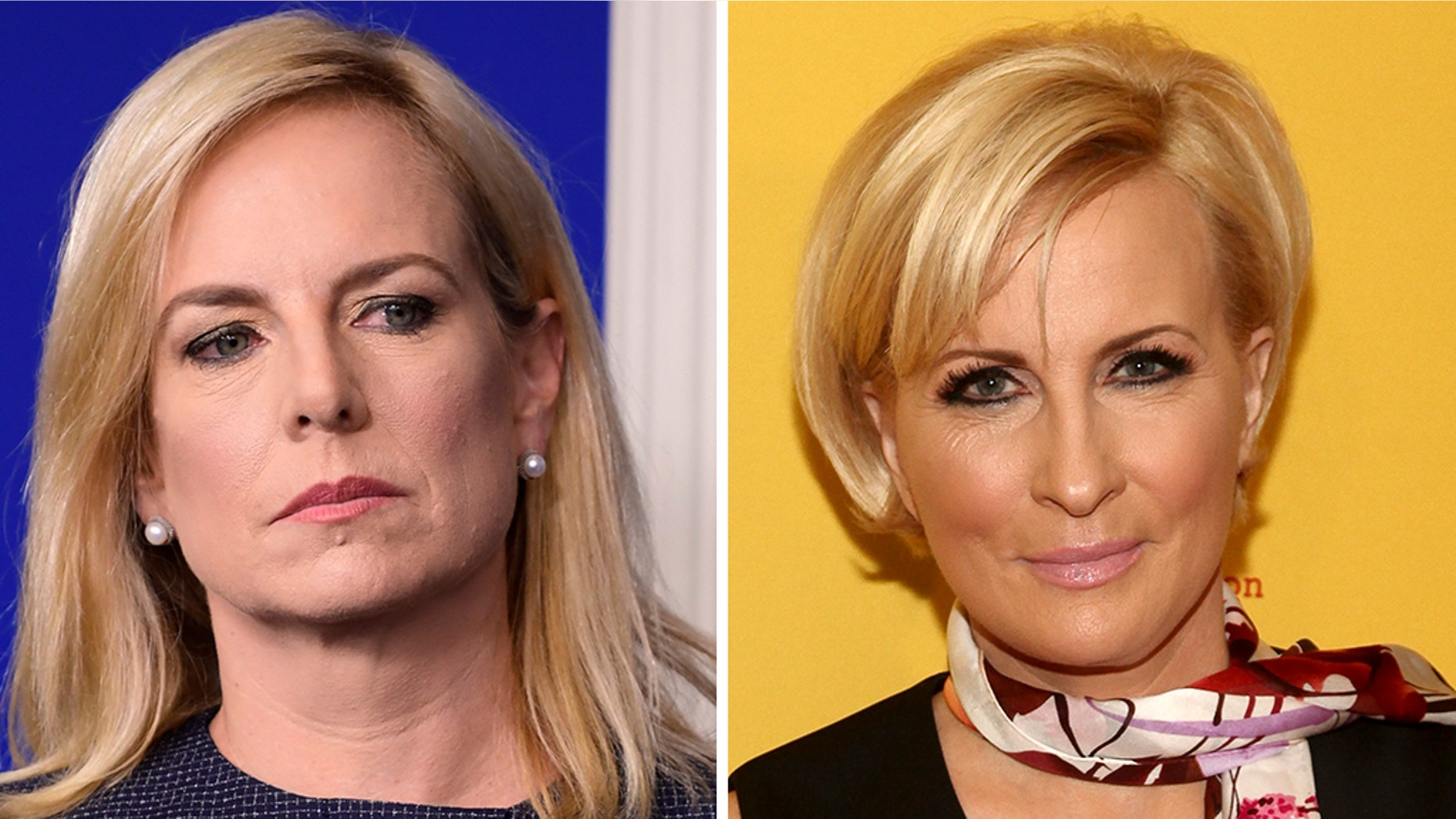 Mika Brzezinski, co-host of MSNBC's "Morning Joe," unloaded on Homeland Security Secretary Kirstjen Nielsen in a tweetstorm on Monday as the DHS official spoke out on the outcry over the separation of some children from their parents at the U.S.-Mexico border.
"The Secretary of Homeland Security did not tell the truth about who created this problem," Brzezinski wrote. "Listening to the DHS Sec read this statement almost makes me miss @PressSec .. Almost. I honestly don't know how these two sleep at night."
Nielsen addressed reporters regarding the growing crisis at the southern border wall, which she said "just to be clear, is not new."
She continued, "It's been occurring and expanded over many decades. But currently, it is the exclusive product of loopholes in our federal immigration laws that prevent illegal immigrant minors and family members from being detained and removed to their home countries."
Brzezinski, who engaged in an infamous feud with President Trump in 2017, followed up with more tweets: "Again another Lie. It IS true," "A familiar relationship? If a woman is breastfeeding her baby, is that enough for you? A very sad day for America .. so much being lost," "Cowardly is you. Wow."
Nielsen had tweeted on Sunday denying there was a White House policy separating children from their parents at the border. Brzezinski fired back, calling it "a POLICY and you are showing your cowardice. Written all over your face. Trump sent u out -he makes women mop up his mess."
She added that Nielsen was "lying to the American people," and that her "Standing up and lying for a racist is a horrid thing to watch," referring to the secretary on Instagram as "yet another Trump stooge" who is a "complete fumbling bumbling mess" engaging in "A HORROR SHOW" and ended the press briefing "full of lies."
At the briefing, Nielsen said that those "most loudly criticizing the enforcement of our current laws are those whose policies created this crisis and whose policies perpetrate it."
Fox News' Samuel Chamberlain contributed to this report.