Mitt Romney, Mike Kennedy battle for Utah Senate seat: A look at the candidates
With Sen. Orrin Hatch's retirement this year, two men are vying for the Republican nomination to replace him: Mitt Romney and Mike Kennedy.
Romeny and Kennedy are facing off in a June 26 runoff after neither were able to secure at least 60 percent of delegates' support at the state GOP convention earlier this year. Whoever wins the runoff will go up against Democrat Jenny Wilson, a city councilwoman, in the general election.
Like Romney, Kennedy is wealthy -- just not nearly as much. According to The Salt Lake Tribune, Kennedy's net worth is somewhere between $1.1 million and $2.6 million. In comparison, Romney's is between $73.7 million and at least $271 million, according to the newspaper.
Ironically, Romney lost a previous Senate bid to a Kennedy -- Ted Kennedy -- in 1994.
Read on for a look at the Republican candidates.
Mitt Romney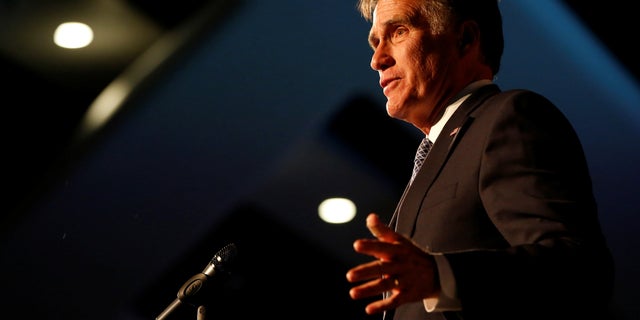 This Senate race isn't Mitt Romney's first rodeo. He's governed Massachusetts, ran for Senate and was named the 2012 Republican presidential nominee. Additionally, Romney was president of the Salt Lake Organizing Committee when it was behind the 2002 Winter Olympics in Salt Lake City.
FOX NEWS MIDTERM ELECTIONS HEADQUARTERS
At the Utah Republican convention earlier this year, Romney was unable to defeat Kennedy to avoid a July runoff election.
But Romney, 71, told Deseret News he's already built relationships with dozens of members of the Senate over the years.
Romney was one of President Trump's harshest Republican critics during the 2016 election. According to Romney, the tension has softened, especially after he was considered for the secretary of state job.
"I'm with his domestic policy agenda that he has put in place so far -- lower taxes, lower regulation, lower bureaucracy," Romney told Deseret News. He added that Trump has been "pretty effective" so far.
Ahead of the runoff, Romney penned an editorial for the Salt Lake Tribune on his stance on the "Trump agenda." He said Trump's first year in office "has exceeded my expectations" and promised to support his policies "when I believe they are in the best interest of Utah and the nation."
"I have and will continue to speak out when the president says or does something which is divisive, racist, sexist, anti-immigrant, dishonest or destructive to democratic institutions," he said. "I do not make this a daily commentary; I express contrary views only when I believe it is a matter of substantial significance."
In February, Trump endorsed Romney for the Senate seat.
While Romney has spent much of his life in Massachusetts, he has considered Utah his home for at least 10 years, according to Deseret News. Utah has been Romney's permanent residence since 2014. Romney said he and his wife plan to live in the state for "the rest of [their] lives."
ROMNEY WALKS FINE LINE ON TRUMP AMID UTAH PRIMARY FIGHT
With now-House Speaker Paul Ryan as his running mate, Romney ran for president in 2012 as the Republican nominee, losing to incumbent President Barack Obama. However, Romney carried Utah in that election with more than 72 percent of the vote.
Romney is a graduate of Brigham Young University and Harvard University. He would later co-found investment firm Bain Capital. He and his wife, Ann, have five children and 24 grandchildren, according to his campaign website.
Mike Kennedy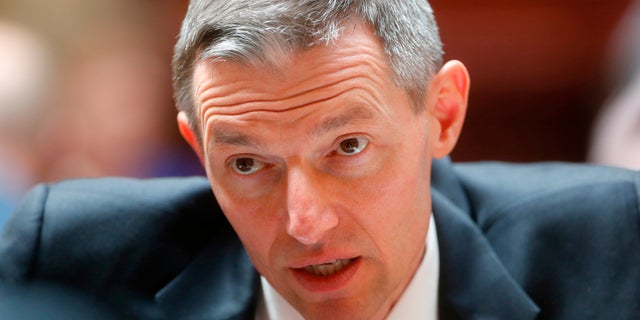 Since 2013, Mike Kennedy has served as a state representative in Utah. But Kennedy has held many jobs, including practicing law and medicine.
Despite Romney's profile, Kennedy forced a June runoff between the two candidates at the state GOP convention in April, finishing ahead of the former presidential nominee. But as The Spectrum reported, winning over the votes of Utahns is a different process than delegates at the Republican convention.
Kennedy's main focus in the U.S. Senate would be the deficit, according to The Spectrum. He said a climbing deficit "would be our greatest national security threat."
On his campaign website, Kennedy slammed the takeover of national monuments for "political control" instead of just "protecting historical and cultural sites." He also said education decisions would be best determined by state and local governments as opposed to "unelected bureaucrats in Washington."
MITT ROMNEY REVEALS WHO GOT HIS VOTE IN 2016 PRESIDENTIAL ELECTION
According to Deseret News, Kennedy only sponsored and passed one bill during the 2018 legislature: legislation that mandates the Utah Driver License Division and State Board of Education inform student drivers about how to improve air quality and vehicle emissions. He was also asked to lead the Utah School Safety Commission in wake of recent mass school shootings that have plagued the nation, according to the newspaper.
In the legislature, he serves on the Health and Human Services, House Rules and Transportation committees, among others.
Kennedy said he was raised by a single parent "in less than fortunate circumstances," adding that he "worked hard to find success and provide a better life for his family."
Kennedy graduated from Brigham Young University before attending Michigan State University for medical school. He would later earn a law degree from BYU.
He and his wife have eight children.