Missouri governor signs law banning marriage of 15-year-olds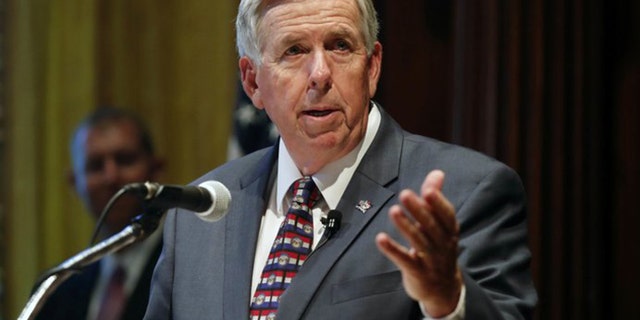 Missouri recently took the step of outlawing marriage between 15-year-olds.
On Friday, Gov. Mike Parson signed Senate Bill 655 into law. Prior to that, Missouri was one of 25 states with no minimum marriage age.
"The welfare of our children must always be a top priority," said Parson, reports the Kansas City Star.
The legislative move comes after the newspaper published a series in March on child marriage that showed Missouri had the dubious distinction of the most permissive laws in the nation.
As a result, the publication reports, Missouri was something of a destination for underage brides, with 1,000 15-year-old girls marrying between 1999 and 2017.
CALIFORNIA DEMS SNUB SEN. DIANNE FEINSTEIN FOR LONGSHOT RIVAL
Now, the minimum legal age for marriage in the state is 16; tying the knot at 16 or 17 requires the signed approval of at least one parent. Additionally, marriage licenses will not be given to people age 21 and older intending to marry someone 16 or younger.
"It's done. It's awesome," Rep. Jean Evans, a Republican from St. Louis County who worked to change the state's child marriage laws, told the Star. "I think some people think there's not much to it because we raised it from 15 to 16. (But) there was no minimum before.
"Most important, we are not going to allow adults to prey on children. Someone 21 is not going to be allowed to marry someone 15. We are not going to allow adults to legalize what is statutory rape," Evans added.
The new law places Missouri among an ever-increasing number of states adopting stricter child marriage laws.
In May, Delaware became the first state in the nation to ban child marriage—anyone under 18—altogether, with no exceptions. New Jersey followed suit in June. In the last two years, Virginia and Texas outlawed marriages under age 18, unless the children have been legally emancipated. New York last year made 17 the minimum age.