Missouri children move to make jumping jacks official exercise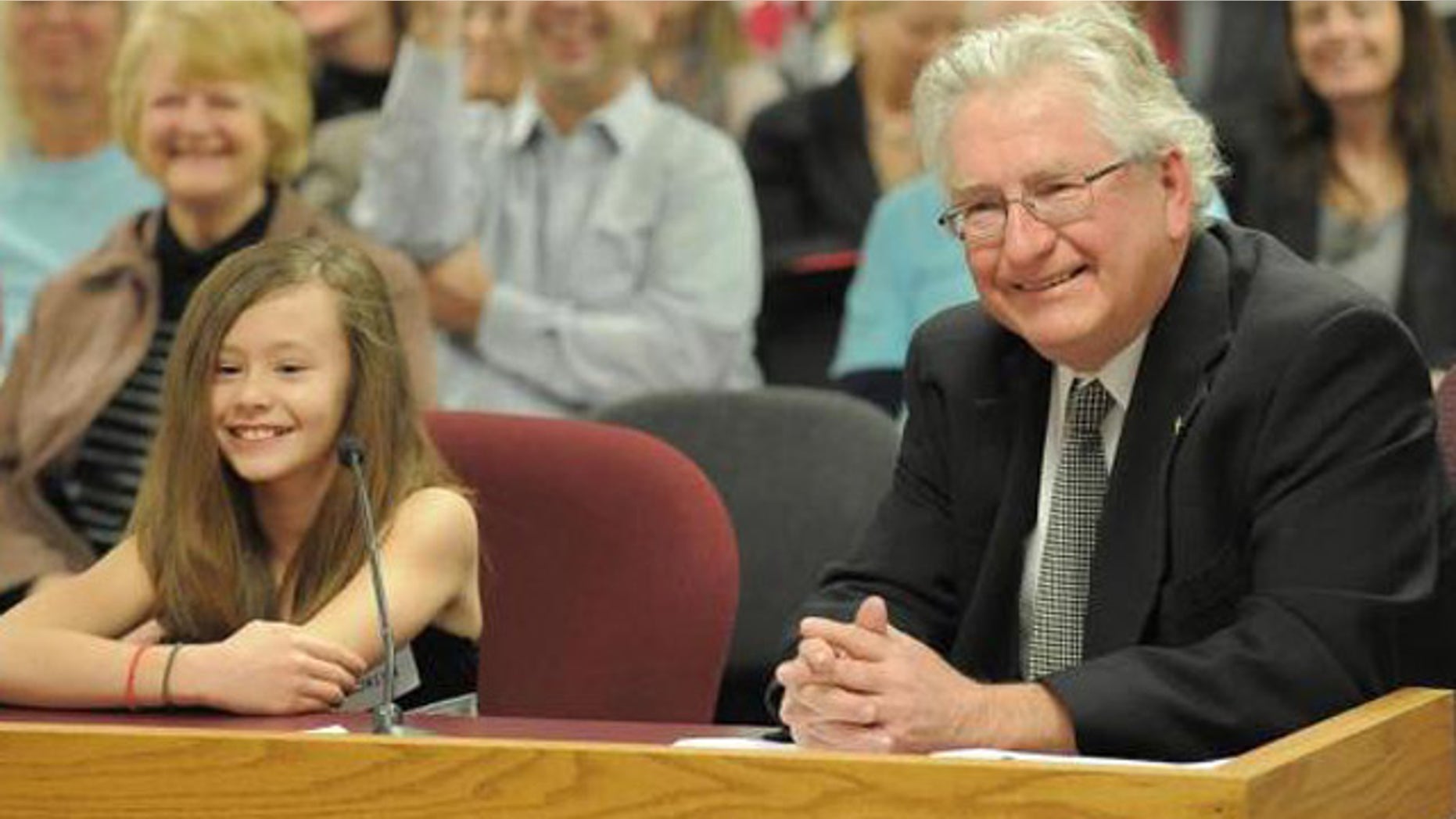 One-two-three, one-two-four … .
A group of western Missouri elementary-schoolers is helping move a bill through the General Assembly that would make jumping jacks the official state exercise.
The Missouri House has already passed the legislation sponsored by Democratic Rep. Pat Conway, and it is now being considered by the Senate.
The effort by fourth-graders at Pershing Elementary School began in 2008. And each year since, the school's fourth-grade class continues to try to get the legislation passed, recently capturing the interest of Conway. Through the painstaking legislative process, the class has produced brochures on the issue, made four-hour trips to the state capital, watched debates and even lobbied lawmakers.
"This is great idea, and I'm happy to help the children," Conway told Fox News. "A group (of students) came and testified before the committee, and boy they really sold it. They got it to the House floor."
Pershing principal Tara Wells said students came upon the jumping jacks idea while visiting the Pershing Memorial Museum and Leadership Achieves, the halfway point between their homes in St. Joseph and the state capital in Jefferson City.
While at the museum, the students learned Missouri native and Army Gen.John J. Pershing is credited with inventing the jumping jack as a training exercise for cadets at West Point in the late 1800s.
"Not only does learning about the legislative process teach the students problem solving, it also teaches them that getting something you really want often takes time," Wells said.
Though students couldn't travel to the statehouse Wednesday to watch House lawmakers pass the bill, they listened intently to a tape of the floor debate, Wells added.
Missouri would become only the second state to name an official exercise, following Maryland, which chose walking in 2008.