Mississippi, Washington cities sued over charges they maintain "debtors' prisons"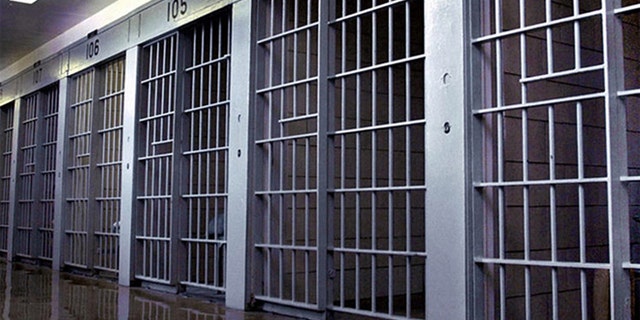 NEWYou can now listen to Fox News articles!
The city of Biloxi, Mississippi is the latest municipality accused of running a 'modern day debtors' prison,' in which poor people are forced to languish behind bars because they cannot pay court imposed fees and fines.
The American Civil Liberties Union is suing the city because it says Biloxi violated the constitutional rights of three individuals who were arrested and jailed without probable cause over unpaid fees and fines.
Earlier this month, the ACLU filed a similar lawsuit against Benton County, Washington, over its practice of jailing indigent people and making them toil on work crews to pay off their debts without taking into consideration their ability to pay them in the first place.

"We've been exposing the rise in debtors' prisons across the country since 2010," said ACLU staff attorney Nusrat Chadoury, referring to the jails that once flourished in the U.S. and Western Europe during the 19th century, but have since been deemed inhumane, and, according to U.S. Supreme Court rulings in 1970, 1971, and 1983, unconstitutional.
"The bottom line is, poor people are being jailed because they are not able to afford their fines and fees, without even a hearing to determine that jail is even a punishment that should be imposed," Chadoury told FoxNews.com. The practice often traps people in a spiral of jail and poverty, she added, because they often lose out on potential employment and sustain more fees and fines while in jail. Meanwhile, she alleges, municipalities are using the funding stream to boost their coffers.
"These are traffic offenders, misdemeanor offenders, people with low-level crimes who are just trying to get by," she added. In many cases, those jailed are homeless.
"The fees – public defender fees, court fees, transcript fees – they all add up and make it hard for people to get on with their lives, move on, support families." In the Biloxi case, prisoners were forced to pay off their debts with a $25-a-day jail stint, according to the lawsuit. Some debts can run into hundreds, even thousands of dollars.
But in response to the Thursday lawsuit, a spokesman for the Biloxi mayor, Andrew "Fo-Fo" Gilich, said the municipal courts there are already following the law.
"The City of Biloxi treats all defendants fairly under the law," said spokesman Vincent Creel in a statement to FoxNews.com. "In fact, the court has used community service in cases where defendants are unable to pay their fines."
A similar legal action was filed by the ACLU in March against DeKalb County, Ga., and was settled soon after, with restitution paid to the teenage plaintiff, who was forced to do jail time and probation after he failed to pay court fines and probationary fees following a traffic violation. The Georgia court has also initiated a number of reforms to ensure that impoverished people won't be imprisoned over their inability to pay fines and fees, and that judges have discretion in these cases to offer community service or alternatives to satisfy the court.
Judicial Correction Services, Inc., a private fee-collecting service that operates in municipal courts across the south, was also named as a defendant in the Biloxi suit. The company serves as a middle man by pursuing non-payments, and acting as a probation officer for people in arrears. The company gets a piece of the take – that's how they get paid – leading critics to complain that outfits like JCS are only in it to make money.
The company said this week that it was pulling up stakes from its operations in Alabama following a mass email campaign by the Southern Poverty Law Center urging municipalities to cut ties with the JCS. The legal defense group accused JCS of deploying "a business model that squeezes money out of the poor, often by resorting to illegal tactics." After the emails went out in September, SPLC claimed that 54 towns and cities responded by saying they planned to terminate their contracts with the company.
"As a company we have operated in full compliance of state law and have worked very hard to serve those municipalities who openly contracted to retain our services," JCS responded in a statement to press. The company was not available for further comment Thursday.