Mississippi state lawmaker found dead in apparent suicide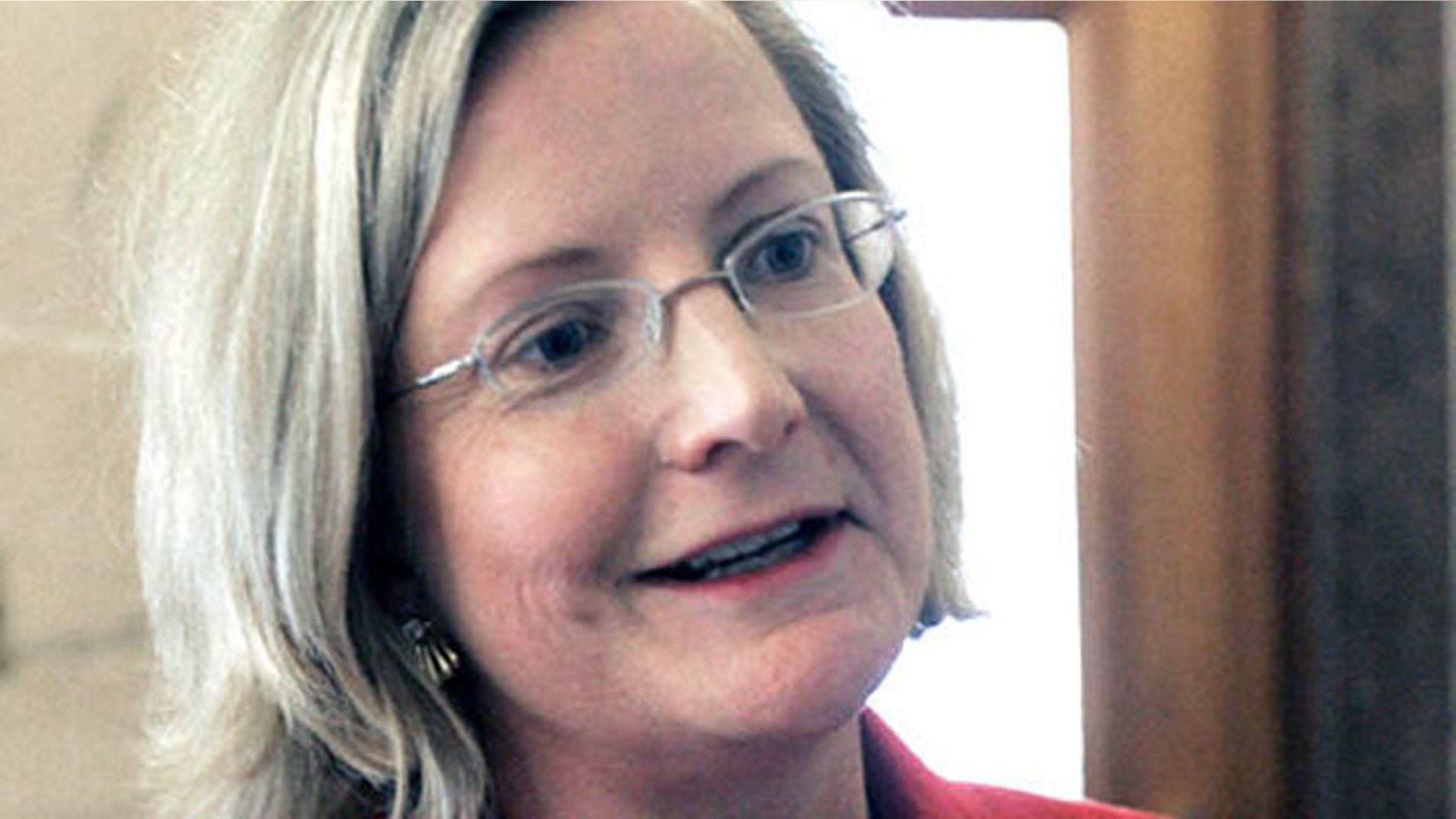 A Mississippi state lawmaker was found dead in an apparent suicide Sunday, authorities say.
Simpson County Sheriff Kenneth Lewis tells MSNewsNow.com Rep. Jessica Upshaw appears to have shot herself in the head at a home in Mendenhall on Sunday. The lawmaker was 53.
MSNewsNow.com reports Upshaw's body was found at the home of former state Rep. Clint Rotenberry. He has not been arrested in the case and did not return requests for comment from The Associated Press.
Lewis says authorities are waiting for an autopsy to confirm Upshaw's official cause of death.
The Mississippi Bureau of Investigation was also investigating, said spokesman Warren Strain. He would say only that the death did not appear to be natural. Simpson County Coroner Terry Tutor also would not comment on the cause of death.
Mississippi Gov. Phil Bryant released a statement on Upshaw's death late Sunday, saying he and his wife Deborah were saddened by the news.
"I have known Jessica for many years as an unselfish and dedicated public servant. This is a tragic loss for her family and all Mississippians, and our thoughts and prayers go out to her family during this difficult time," Bryant said.
Upshaw was an attorney who had been a lawmaker since 2004. She was a Republican from Diamondhead along the state's coast. Mendenhall is about 110 miles away from her hometown.
Upshaw was the fifth legislator to die in as many months. The other four -- two representatives and two senators -- died of natural causes.
"Once again this session, the House has been touched by tragedy," House Speaker Philip Gunn said in a statement. "Rep. Jessica Upshaw was an outstanding legislator and friend. She was one of the brightest and most competent members of the House."
Upshaw graduated from the University of Mississippi and its law school. She had represented Hancock and Harrison counties since 2004, according to her biography on the Legislature's website.
She chaired the House Conservation and Water Resources Committee and was a member of the Mississippi Legislative Conservative Coalition and American Legislative Exchange Council.
Outside the Legislature, she was affiliated with the Daughters of the American Revolution, the Colonial Dames and the Orange Grove/Lyman Chamber of Commerce.
Rep. Bobby Moak, the House minority leader, described her as a passionate champion of causes for her district and the state.
"This is an instance where replacement is not possible. Jessica will be sorely missed," he said.
Click for more from MSNewsNow.com. 
The Associated Press contributed to this report.