Midterm winners make history on Election Night, from youngest woman elected to Congress to richest governor
As election results began to trickle in Tuesday night, many candidates made national history with their victories.
From one state's first elected female senator to the richest governor ever, read on for a look at a handful of candidates with historic wins.
Jared Polis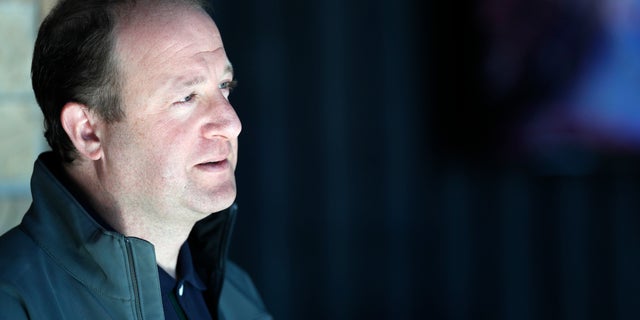 Democratic Rep. Jared Polis is the first openly gay man to win a gubernatorial race in the U.S.
Polis defeated Republican state Treasurer Walker Stapleton on Tuesday to succeed term-limited Democratic Gov. John Hickenlooper. He campaigned on universal health, renewable energy standards and publicly funded early childhood education. He also vowed to stand up to President Trump's efforts to dismantle the federal health care law.
Marsha Blackburn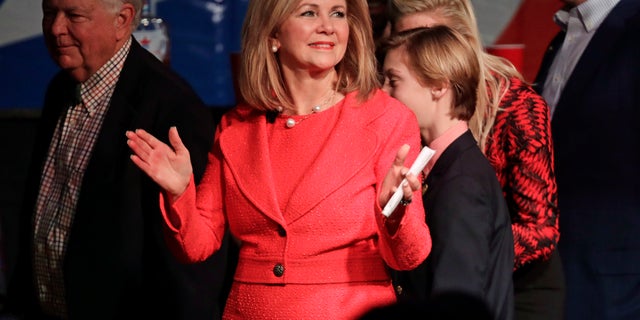 GOP Rep. Marsha Blackburn was won her Senate race Tuesday – becoming the first woman elected to the Senate from Tennessee.
Blackburn faced moderate Democrat Phil Bredesen in the race. An eight-term congresswoman, Blackburn allied herself closely with Trump throughout the race. She will replace retiring Sen. Bob Corker.
Alexandria Ocasio-Cortez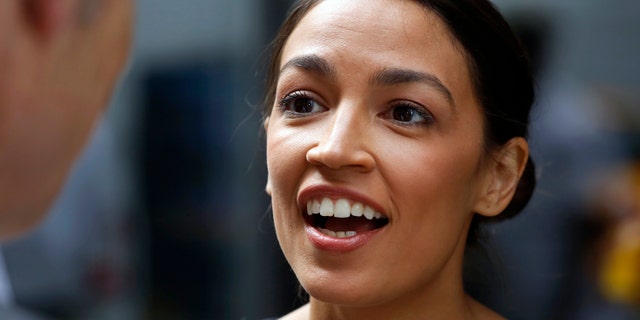 Liberal darling Alexandria Ocasio-Cortez beat Republican Anthony Pappas Tuesday night in New York's 14th congressional district. And at 29 years old, she is the youngest female elected to Congress.
Ocasio-Cortez rose to national prominence when she defeated longtime Rep. Joe Crowley in the Democratic primary earlier this year.
Currently, Republican Rep. Elise Stefanik of New York is the youngest woman in Congress. She was elected in 2015 at the age of 30.
J.B. Pritzker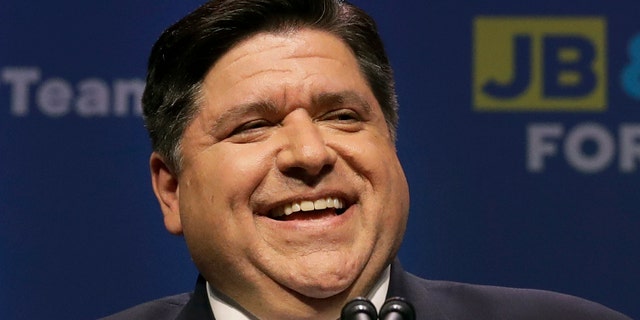 Businessman J.B. Pritzker defeat incumbent Illinois Gov. Bruce Rauner, a Republican, Tuesday. He will become the wealthiest governor in U.S. history.
Heir to the Hyatt Hotels fortune and a Gold Coast investor, Pritzker founded the Pritzker Group, a private investment firm. Pritzker Group Venture Capital, according to his biography, is the largest technology venture investor in the Midwest. Additionally, Pritzker founded 1871, a non-profit that serves digital startups in Chicago.
Sharice Davids and Deb Haaland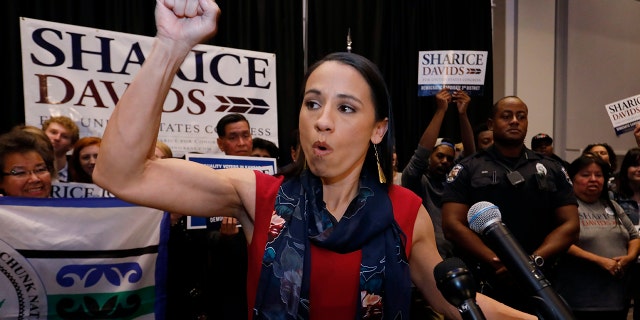 Sharice Davids of Kansas and Deb Haaland of New Mexico became the first Native American women elected to the House of Representatives.
Davids, a Democrat and the daughter of a single mother Army veteran, defeated Republican Rep. Kevin Yoder to represent Kansas' 3rd congressional district. She won 53 percent of the vote, according to Fox News results.
Davids' also puts her as the first LGBT Native American elected to Congress. The 38-year-old activist, lawyer and political newcomer was a six-person Democratic primary on her way to defeating Yoder.
Haaland, a 57-year-old tribal member of the Laguna Pueblo, won her race in New Mexico. She defeated Republican Janie Arnold-Jones.
Haaland has promised to push for renewable energy, immigration reform and higher minimum wage. She also vowed to fight poverty in Native American communities and climate change.
Rashida Tlaib and Ilhan Omar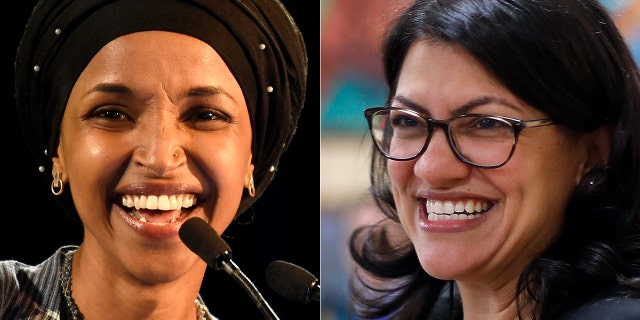 Michigan Democrat Rashida Tlaib and Minnesota Democratic-Farmer-Labor Party representative Ilhan Omar became the first Muslim women elected to Congress.
Both won their districts in a runaway.
Tlaib won 88 percent of the vote, defeating Sam Johnson and Etta D. Wilcoxon. Tlaib will take over for former Michigan Democratic Rep. John Conyers, who vacated his seat due to allegations of sexual misconduct.
Omar defeated Republican Jennifer Zielinski, winning 78 percent of the vote to represent Minnesota's 5th congressional district. Omar will take the seat vacated by Rep. Keith Ellison, who chose to run for Minnesota attorney general.
Veronica Escobar and Sylvia Garcia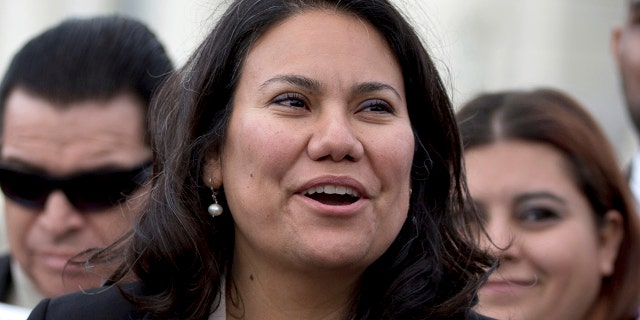 Veronica Escobar and Sylvia Garcia both made history by becoming the first Hispanic women from Texas to be elected to Congress.
Escobar, a Democrat, defeated Republican Rick Seeberger to represent Texas' 16th congressional district. Escobar won 68 percent of the vote.
Garcia, also a Democrat, defeated Republican Phillip Arnoff to represent Texas' 29th congressional district. Garcia attained 87 percent of the vote.
Kristi Noem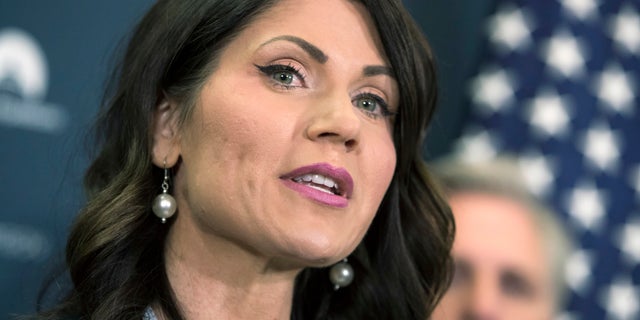 Republican Rep. Kristi Noem defeated her Democratic opponent, Billie Sutton, Fox News projected. The win makes her the first female governor in South Dakota.
"I feel relieved," Noem told The Associated Press. "We worked hard and shared my vision for the state, and I'm just very grateful that the people of South Dakota put their trust in me to be their next governor."
Noem -- who will replace the term-limited Republican Gov. Dennis Daugaard -- won nearly 51 percent of the vote.
Fox News' Samuel Chamberlain, Brooke Singman and The Associated Press contributed to this report.