Medical Deferment Allowed Trump to Avoid Vietnam War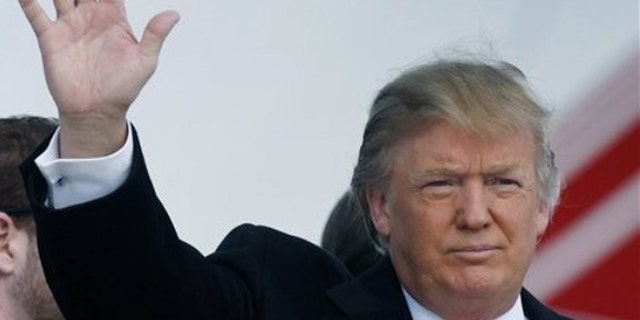 NEWYou can now listen to Fox News articles!
After taking credit for President Obama releasing his long-form birth certificate to quell doubts about his citizenship, real estate developer Donald Trump may have to release his own records to address questions about his past.
Donald Trump, who claimed this week that a high draft number kept him from fighting for his country in Vietnam, actually received a series of student deferments while in college and a medical deferment after graduation, according to Selective Service records.
The Smoking Gun first reported the revelation after obtaining the paperwork from the National Archives and Records Administration. But it's still not known what medical problem Trump had or whether he still has it.
On Tuesday, Trump never mentioned his medical deferment when he told WNYW, the Fox affiliate in New York City why he didn't serve in the war.
"I actually got lucky because I had a very high draft number. I'll never forget, that was an amazing period of time in my life.
"I was going to the Wharton School of Finance, and I was watching as they did the draft numbers and I got a very, very high number and those numbers never got up to," he said.
Trump has come under heavy scrutiny ever since he began threatening to run for president weeks ago and vaulted past other potential GOP contenders in the polls with his tough talk and confrontational style. The Selective Service records were released one day after Obama unexpectedly released his long-form birth certificate showing he was born in Hawaii.
Obama said he released the records so the country could move past the" sideshows and carnival barkers" and focus on serious issues.
But Trump is still pushing the president to releases his academic records to prove he was worthy of admission into Columbia and Harvard.
The Selective Service records also include a copy of the registration card Trump signed in 1964 -- shortly after he turned 18 – revealing that Trump has birthmarks on both his heels, the Smoking Gun reported.