Marine Base Serves as President Obama's Hawaiian Hideout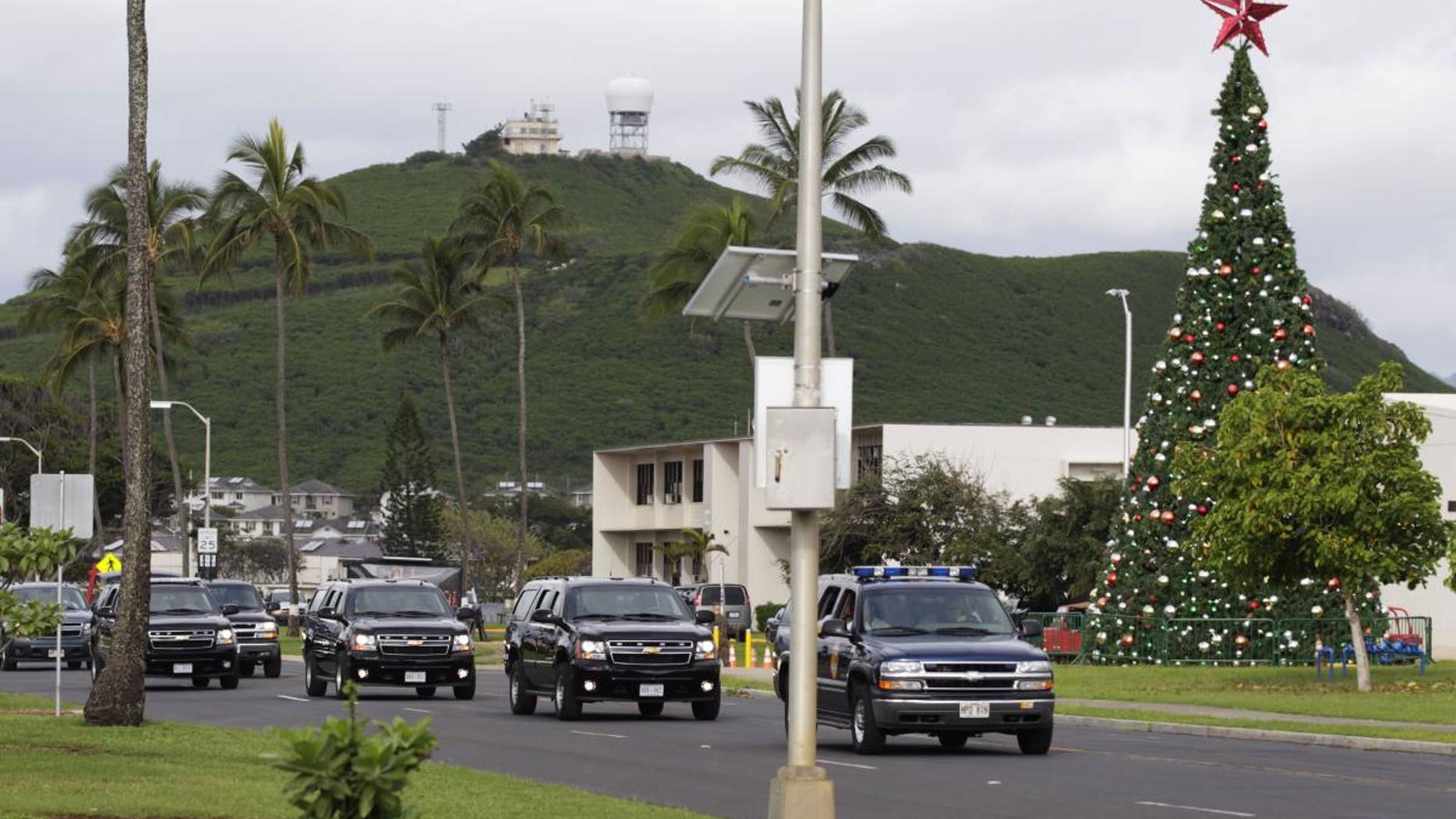 While on his Christmas vacation it seems President Obama has found his favorite Hawaiian hideaway, making 12 stops to the Marine Corps Base Hawaii during his trip so far. He's gone there for golfing, daily workouts, a Christmas visit with troops, bowling, and even church.
The Marine Corps Base is located 12 miles from Honolulu and a quick motorcade ride from the president's vacation rental in Kailua.
Military bases offer convenience for a relaxing commander-in-chief - it's safe, secure and he doesn't have to deal with the hassles and media attention that a more public venue would provide.
And for a president who loves to work out and golf, this base fits his vacation interests perfectly. He's gone to there every single day while on his trip so far, with a typical morning workout at the Semper Fit fitness facility (except for Christmas Day) and then typically stopping back for an afternoon activity - often golfing at the Klipper golf course.
The rest of the first family has often joined him. The first lady came to greet the troops with him on Christmas Day, and he took daughters Sasha and Malia there for a little bowling and basketball. The first family also attended a church service Sunday at a chapel on the base.
"We are honored that President Obama and his family have chosen to come to our base during their Christmas vacations in Hawaii, use our world class facilities, and spend time with our Marines, sailors and families," Col. Robert Rice, commanding officer, Marine Corps Base Hawaii tells Fox News.
Andrews Air Force Base in D.C. also provides many similar amenities, and the president often goes there to golf on weekends when he's in town.
Marine Corps Base Hawaii is located on the Mokapu Peninsula in Kaneohe Bay and offers a wide-range of services for military families including counseling and education services, restaurants, a library, a marina, and even a Sam Adams pub. It's a virtual small-town, offering a home-away from home for marines and their families, and the president of the United States.