Los Angeles City Council Makes Exemption to Arizona Boycott for Lucrative Traffic Camera Contract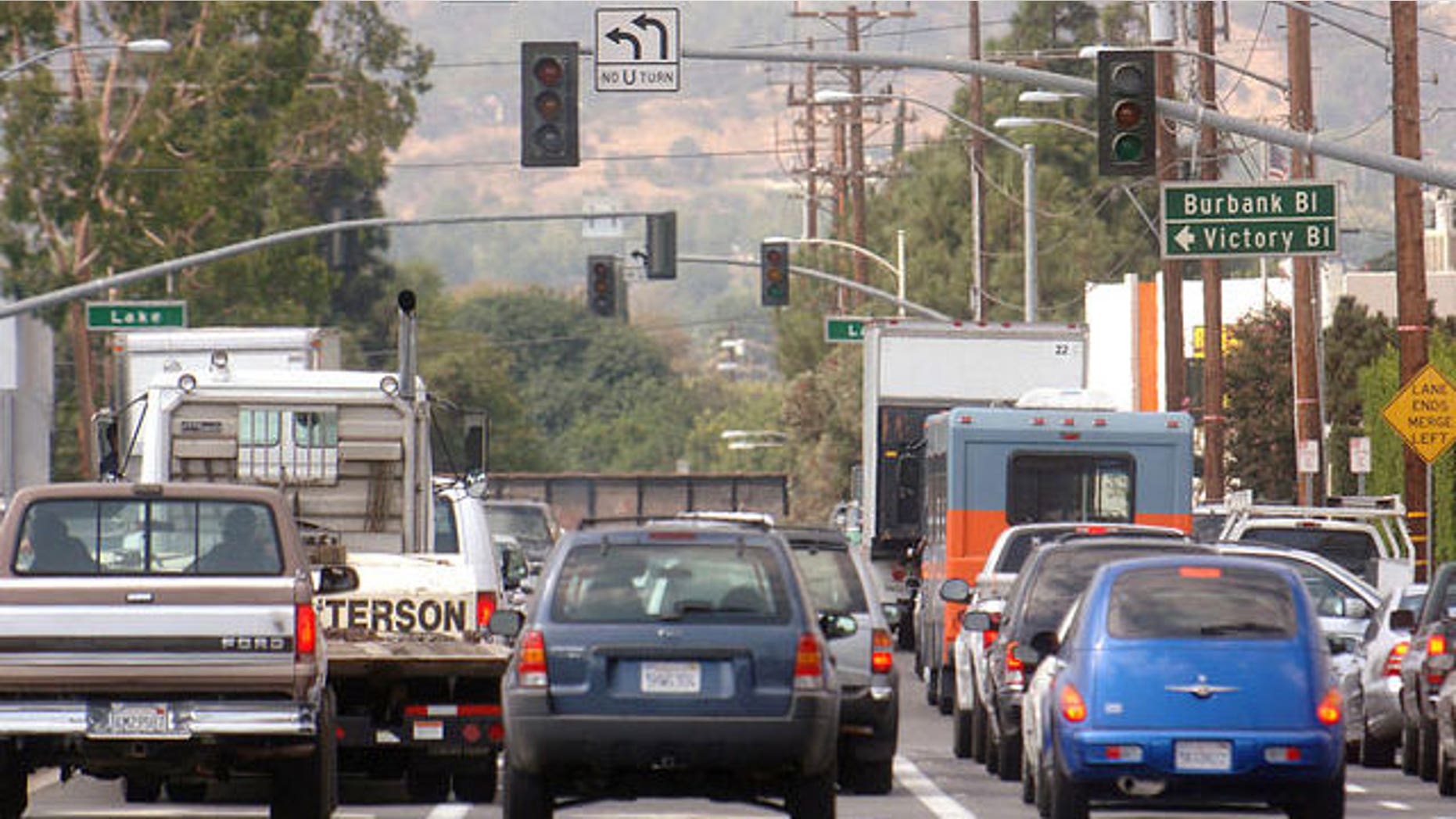 Los Angeles council members voted Wednesday to make an exemption to its self-imposed boycott of Arizona, opting to extend a contract with an Arizona-based company that operates enforcement cameras at Los Angeles intersections -- a program that earned the city $6 million last year.
Los Angeles has led the boycott against Arizona over its controversial immigration law, banning most city travel to the state as well as future contracts with Arizona companies. The city council has argued that the law, which allows local law enforcement to check the immigration status of any suspected illegal, is unconstitutional and could lead to racial profiling.
But council members on Wednesday made an exception to their boycott, voting to extend a lucrative contract with red-light camera operator American Traffic Solutions, based in Scottsdale.
Citing major safety concerns, council members argued that the red light camera program at 32 Los Angeles intersections should be exempt from the boycott.
"The boycott never intended to impede public safety," Los Angeles city councilman Richard Alarcon told the panel.
Members of the Los Angeles Police Department also appeared at the hearing, arguing that the program has been instrumental in reducing the number of accidents at traffic intersections that use the enforcement cameras.
The LAPD said Wednesday that "there have been no red light-related fatalities at any of these 32 intersections since these cameras were installed."
But Councilman Bill Rosendahl questioned the LAPD's findings, citing other reports that rear-end traffic collisions have nearly tripled at red light camera intersections.
"Since the stated goal of this program is safety, shouldn't we be looking at alternative solutions?" Rosendahl asked.
Others, like assistant city attorney Terry Martin Brown, argued for the exemption by stating that the Arizona-based contractor has an office in California and also employs Californians.
The red light cameras record traffic violations and are intended to deter people from running red lights, causing potentially fatal accidents. The program earned Los Angeles a reported $6 million in 2009. An expansion of the contract, which expires June 30, would cost the city $2.3 million.