Lockheed Martin Hit by Unspecified Cyber Incident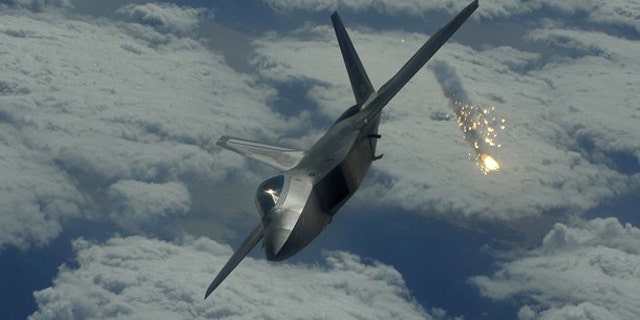 The U.S. government said Saturday that U.S. weapons manufacturer Lockheed Martin Corp. was hit by an unspecified cyber incident, according to Reuters.
The Department of Homeland Security said it and the Department of Defense offered help to determine the scope of a "cyber incident impacting LMCO," according to Reuters.
The Wall Street Journal first reported Friday that hackers infiltrated Lockheed Martin.
The security disruptions prompted the company to step up measures to protect its data.
A major defense contractor said the cyber attack was "significant and tenacious," but the company kept its secrets safe.
Lockheed said in a late evening statement that the company's security team detected the threat quickly and no customer, program or employee personal data had been compromised. The Pentagon said the impact on its operations is "minimal."
Lockheed spokesman Jeff Adams told Fox News that the company doesn't discuss specific cyber threats or measures taken in response.
"As a matter of policy, we don't discuss specific threats or responses. However, to counter any threats, we regularly take actions to increase the security of our systems and to protect our employee, customer and program data. We have policies and procedures in place to mitigate the cyber threats to our business, and we remain confident in the integrity of our robust, multi-layered information systems security."
Lockheed manufactures some of the most sophisticated US military hardware, including the F-35 Joint Strike Fighter and the F-22 Raptor. It is also a major international supplier of military equipment.
According to the person familiar with the situation, many employees were required to change their "SecureID" passwords. The move may have been prompted by an attack from hackers who may have penetrated the company's cyber defenses by using duplicate SecurID electronic keys made by EMC Corp.'s RSA security division.
Remote access to some Lockheed systems was temporarily disabled as a result, this person said.
Lockheed sent 90,000 replacement SecureIDs to employees, which is being paid for by RSA, this person said. Employees were also told to reset all of their passwords used throughout the entire company as a precaution.
EMC in March disclosed that it had been hit by a sophisticated cyber attack on its SecurID products, which are widely used by corporate clients.
Network and computer-security issues have taken on heightened importance in recent weeks after a high-profile hack of several Sony Corp. systems led to a breach of personal information. The breach included the names and addresses associated with more than 100 million accounts.
Lockheed Martin is the world's biggest aerospace company.
Click here for more on the Lockheed Martin security breach from the Wall Street Journal.
The Associated Press contributed to this report.