Lobbying for Trump pardons hits a fever pitch
NEWYou can now listen to Fox News articles!
Simona Papadopoulos wants President Trump to pardon her husband, George Papadopoulos, who pleaded guilty last year to lying about his contacts with the Russian government.
Lawyers and supporters for Army First Lt. Clint Lorance, serving a 20-year sentence for ordering his men to shoot two suspected Taliban scouts in 2012 in Afghanistan, have reached out directly to Trump in pursuit of a pardon.
And Kim Kardashian West famously made a personal clemency appeal last week on behalf of Alice Marie Johnson, who was sentenced to life in prison for drug-related charges in the 1990s.
From every which way, Trump is being pelted with pardon requests.
The floodgates have opened thanks to a string of high-profile clemency decisions. And Trump's big announcement Wednesday -- that he will grant a commutation for Marie Johnson -- is sure to spur even more clemency seekers.
"It's encouraging, we decided to take the direct approach," said John Maher, Lorance's defense attorney and a lieutenant colonel in the Army Reserve. "Presidents don't do those things until the end of their last term. It's very reassuring that these are things he perceives as an injustice."
Lorance's lawyer, who petitioned for a pardon in 2016 and 2017, reached out directly to Trump in a letter sent Friday.
Presidents indeed often wait until the end of their terms for big pardons. Trump has departed from the norm and issued his first pardon his first year in office – to former Arizona sheriff Joe Arpaio, who was convicted of a misdemeanor charge of criminal contempt of court for violating a federal judge's order dealing with the detention of illegal immigrants.
While he's only issued a handful so far, Trump is said to be considering dozens of pardons, a White House source with knowledge of the matter told Fox News.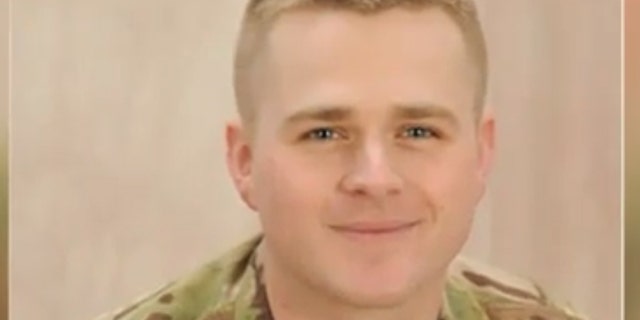 And as the president publicly expresses interest in granting more, requests are being made through celebrities, lawyers, social media campaigns, op-eds, media interviews and correspondence directed at Trump.
Some, like Kardashian West, have gone right to the White House to push their cause. Others have done media interviews, hoping to raise awareness, build support and get Trump's attention.
Requests for clemency tend to go through an office set up for that purpose in the Department of Justice. But many who follow the formal process say it is cumbersome and can take years.
Ronald Daigle, the lawyer for Kristian Saucier, a former Navy sailor who received a pardon from Trump in March, said that taking his client's case to the media and White House officials directly made the difference.
"We did put in the pardon petition to the Department of Justice," Daigle said, noting that he did so under both the Obama and Trump administrations.
Saucier, who lives in Vermont, pleaded guilty in 2016 to taking photos inside the USS Alexandria while it was stationed in Groton, Connecticut, in 2009. He served one year in federal prison. He said he only wanted service mementos, but federal prosecutors argued he was a disgruntled sailor who had put national security at risk by taking photos showing the submarine's propulsion system and reactor compartment and then obstructed justice by destroying a laptop and camera.
During his presidential campaign, Trump called Saucier's punishment an injustice, saying it was especially egregious compared to federal authorities' more lenient treatment of Hillary Clinton's email server and handling of classified information.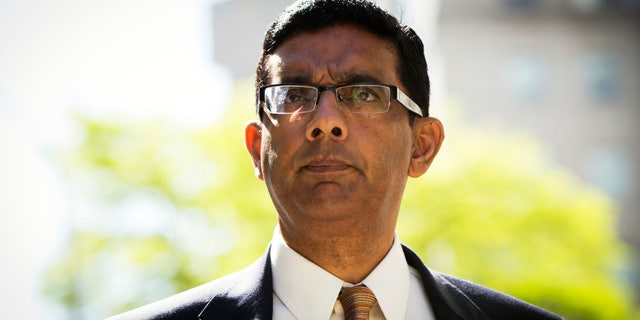 "There's a distrust of the Justice Department and how they're sending pardons through," Daigle said. "For them to grant a pardon is to admit they made a mistake. We decided to start at the grassroots, to try to sway public opinion in our favor, to get Kris's story out."
Trump recently indicated that he is considering commuting the sentence of former llinois Gov. Rod Blagojevich and pardoning Martha Stewart. And on Tuesday, Blagojevich filed a petition with the Justice Department asking Trump for the commutation.
Blagojevich is serving a 14-year prison term on numerous counts of corruption, including trying to sell the U.S. Senate seat that was vacated by Obama. Stewart served a stint in federal prison after being convicted of charges related to a stock sale.
Both had connections to Trump's "Celebrity Apprentice" TV show: Blagojevich was a contestant in 2010 and Stewart hosted a 2005 spinoff, "The Apprentice: Martha Stewart."
Lorance's attorney hopes to get the president's attention amid the onslaught of pardon requests.
In a letter to Trump dated June 1, Maher wrote: "Of all the requests before you, this case stands out because the evidence shows that Clint is not guilty – he is innocent."
Maher says the prosecution withheld crucial evidence – fingerprints and DNA – that would have proved that the men killed by his client's platoon were not innocent civilians, but people involved with explosives that killed Americans.
"Clint's case is deserving of Presidential attention, especially because, with respect Sir, you ran on a platform of reversing the policies of the previous Administration," his letter said. "Here, in short order, you can right a significant wrong… and simultaneously send a message to all of our military and law enforcement personnel that you and your Administration have our backs."
Others have called for the president's intervention in the case of Matthew Charles, a Tennessee man who served 21 years of a 35-year sentence for selling crack to a police informant and was released in 2016. He was ordered back to prison this year, though, after an appeals court said his release was an error. But supporters want Trump to commute his sentence, citing his exemplary conduct in prison and since being released.
"He's completely reformed his life," his attorney, Shon Hopwood, said in a recent interview on Fox News. "We're not asking for a full pardon…we're asking for clemency."
Papadopoulos' wife urged Trump to pardon her husband during an appearance on Fox News.
When asked by host Tucker Carlson whether she thought Papadopoulos was going to prison, Simona Mangiante Papadopoulos said her husband had been a "dedicated and committed" member of Trump's presidential campaign who'd done an "excellent job."
"Because of this incident, his freedom is challenged, so I trust and hope and ask that President Trump will pardon him," she said.
Since he took office, Trump has received more than 500 requests for pardons and more than 2,000 for commutation of sentences.
Trump critics have claimed his pardon decisions, including last week's clemency for conservative filmmaker Dinesh D'Souza, are meant as a message to key figures ensnared in the Russia probe -- and not just Papadopoulos.
But White House officials told Fox News in a statement: "The White House and the Department of Justice receive thousands of clemency applications per year. These include petitions for full pardons as well as for commutations of sentences. … The press should not read into that petitions will be granted in the near future. The White House will continue to review pardons and make decisions on a rolling basis."
One source with knowledge of the process told Fox News that while the president's staff is reviewing dozens of requests, Trump is actively considering far fewer.
Fox News' John Roberts, Fox Business Network's Blake Burman and The Associated Press contributed to this report.