Libya Attack on Embassy Draws Sympathy from US Foes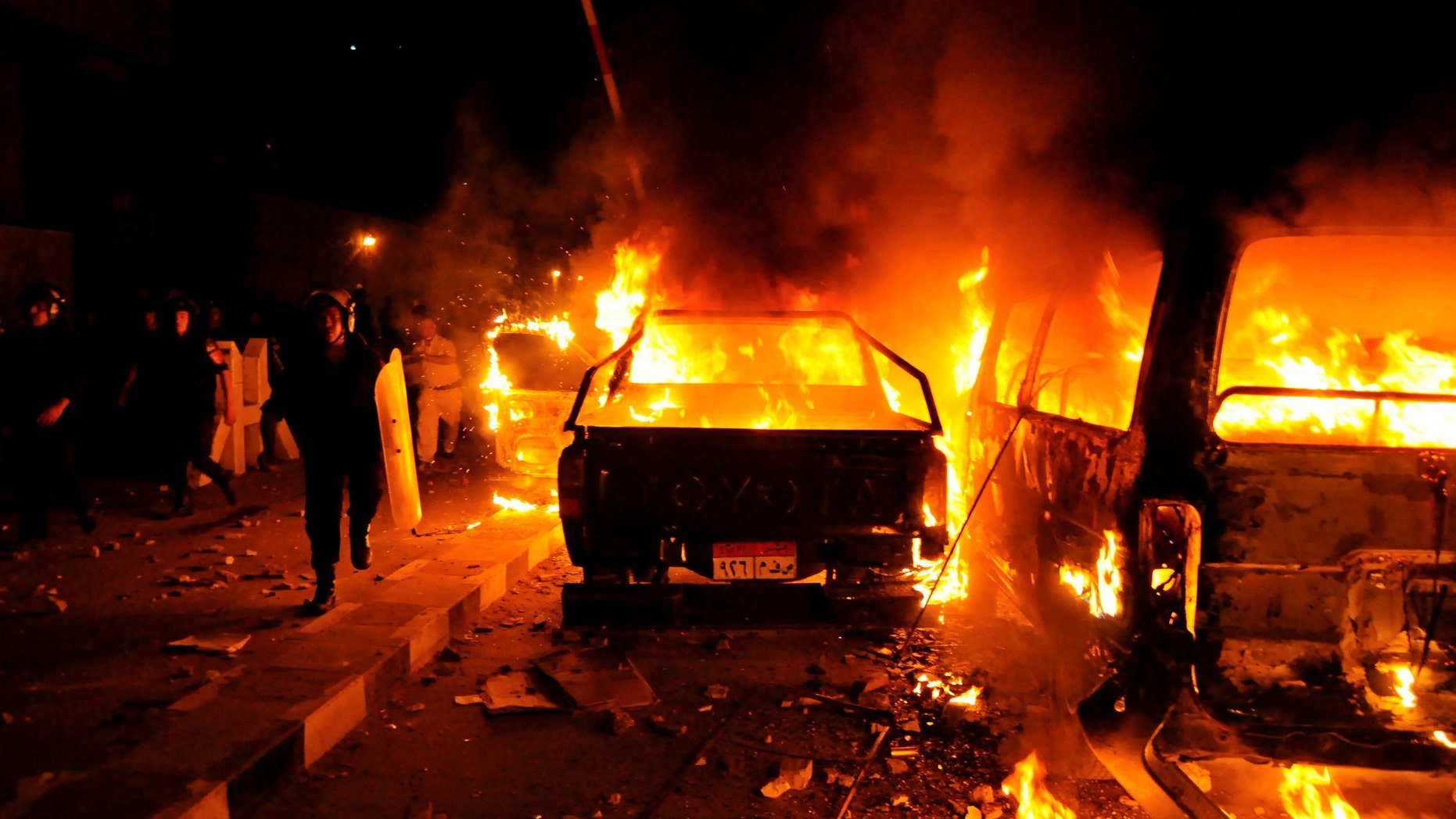 Condemnation of the deadly attack on the U.S. diplomatic mission in Libya came from countries from all around the world, including the governments of avowed enemies of the United States, such as Cuba and Venezuela.
Venezuela's government website said it "condemns in the strongest possible terms the terrorist attack perpetrated against the Consulate of the United States in the Libyan city of Benghazi which caused the death of U.S. Ambassador Chris Stevens and others in the diplomatic corps."
"In transmitting its condolences to the family and friends of the victims, the Venezuelan government manifests its repudiation of this act of aggression, which violated the territorial sovereignty of the United States and the immunity that protects all diplomatic missions."
The statement noted that last year, the Venezuelan ambassador's residence in Libya also was attacked "by violent groups." It added that while the attack "was condemned by numerous countries and international institutions. . .Western powers remained silent."
Venezuela's unusual gesture comes on the heels of a press conference by the country's President Hugo Chavez, vocal supporter of Syrian leader Bashar Assad, in which he said he will evaluate a proposal to join a team of non-aligned nations to solve the crisis in Syria he believes is the fault of the U.S.
Assad has been widely criticized for using Syria's military to fight a popular uprising that activists estimate has killed at least 23,000 people since it started 18 months ago.
In Cuba, the Foreign Ministry condemned the attack in Benghazi, Libya, that killed the U.S. ambassador and three other Americans. It says violence against diplomats is not justified "anywhere, or under any circumstances."
Condemnation of the attack also came from elsewhere in Latin America, including Chile, Argentina, Mexico, and Chile, among other nations.
U.S. Rep. Ileana Ros-Lehtinen, Florida Republican and chairperson of the House Committee on Foreign Affairs, noted that the Americans who died in the embassy attack "risked their lives to help the people of Libya free themselves from the oppression of Qaddafi and rebuild their nation."
"There is no justification for the murder of our diplomats and attacks of our embassies.  We have nothing for which we should apologize.  We must ensure that the perpetrators of this recent round of 9/11 attacks are held accountable."
This story contains material from The Associated Press.
Follow us on twitter.com/foxnewslatino
Like us at facebook.com/foxnewslatino