Lawmakers Demand Administration Deploy National Guard, Border Patrol After Killing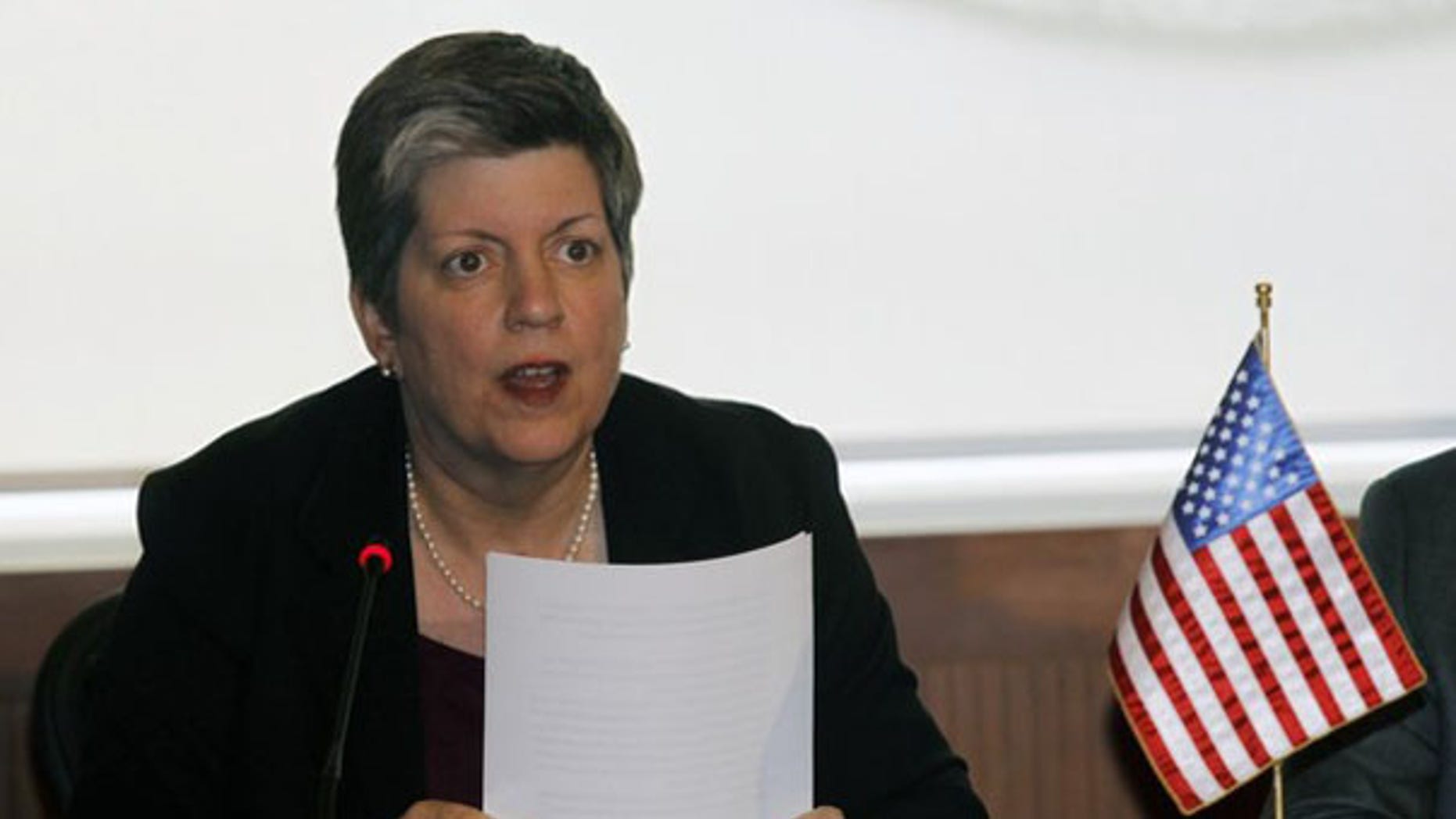 Lawmakers from Arizona and New Mexico are ratcheting up their demands that the Obama administration deploy hundreds of National Guard troops and Border Patrol agents to the Mexican border after the killing of a prominent southeast Arizona rancher.
Local police say Robert Krentz, 58, whose body was found slumped over his ATV on his ranch Saturday, was probably shot to death by an illegal immigrant. Footprints from the scene of the crime led back across the Mexican border.
In the wake of the shooting, state and federal lawmakers have called on the Department of Homeland Security and the Pentagon to revive stalled plans to beef up border security and protect the people who live near notorious drug-running routes.
"The federal government must do all it can within its power to curb this violence and protect its citizens from criminals coming across the border from Mexico," Sen. John McCain, R-Ariz., said in a letter to Homeland Security Secretary Janet Napolitano.
McCain called on the administration to "immediately" reconsider sending National Guard troops to the border. "We must make the security of our borders one of our top national security priorities," he said.
Arizona Gov. Jan Brewer also renewed her calls for additional National Guard troops, calling the Krentz killing a "horrible and unnecessary tragedy."
That demand came on top of a request from three members of New Mexico's congressional delegation for more Border Patrol agents in the Boot Heel of the state, and a tough call from former Colorado Rep. Tom Tancredo for the National Guard to be sent in.
Tancredo, in a statement through his Rocky Mountain Foundation, said the National Guard should be sent in to aid the Border Patrol. He decried the Obama administration for not completing border fencing along the area near where Krentz was killed, and he said Napolitano's claim that the border is secure is a "lie."
"The residents here know better," Tancredo said.
Krentz's family has been ranching in southern Arizona since 1907, and Robert was known for his generosity -- bringing water to illegal immigrants and helping those who were injured while trying to cross the desert.
The family, though, had repeatedly expressed their concern to authorities that illegal immigrants were damaging their property and disturbing, even killing, their livestock.
Robert's wife Susan wrote to Congress in 2007 saying their ranch had suffered $6.2 million in damage "because of illegal foot traffic."
"We are in fear for our lives and safety and health of ourselves and that of our families and friends," she wrote.
Rep. Gabrielle Giffords, D-Ariz., also said in a written statement Sunday that "all options should be on the table" after the shooting, including the possibility of sending more Border Patrol agents and deploying the National Guard.
The Obama administration last summer had been considering a plan to send up to 1,500 National Guard volunteers to the southern border to help with the counter-drug effort, but that was stalled over disagreements about funding and other issues.