Lawmakers crack down on growing anti-Israel boycotts, 'propaganda campaign'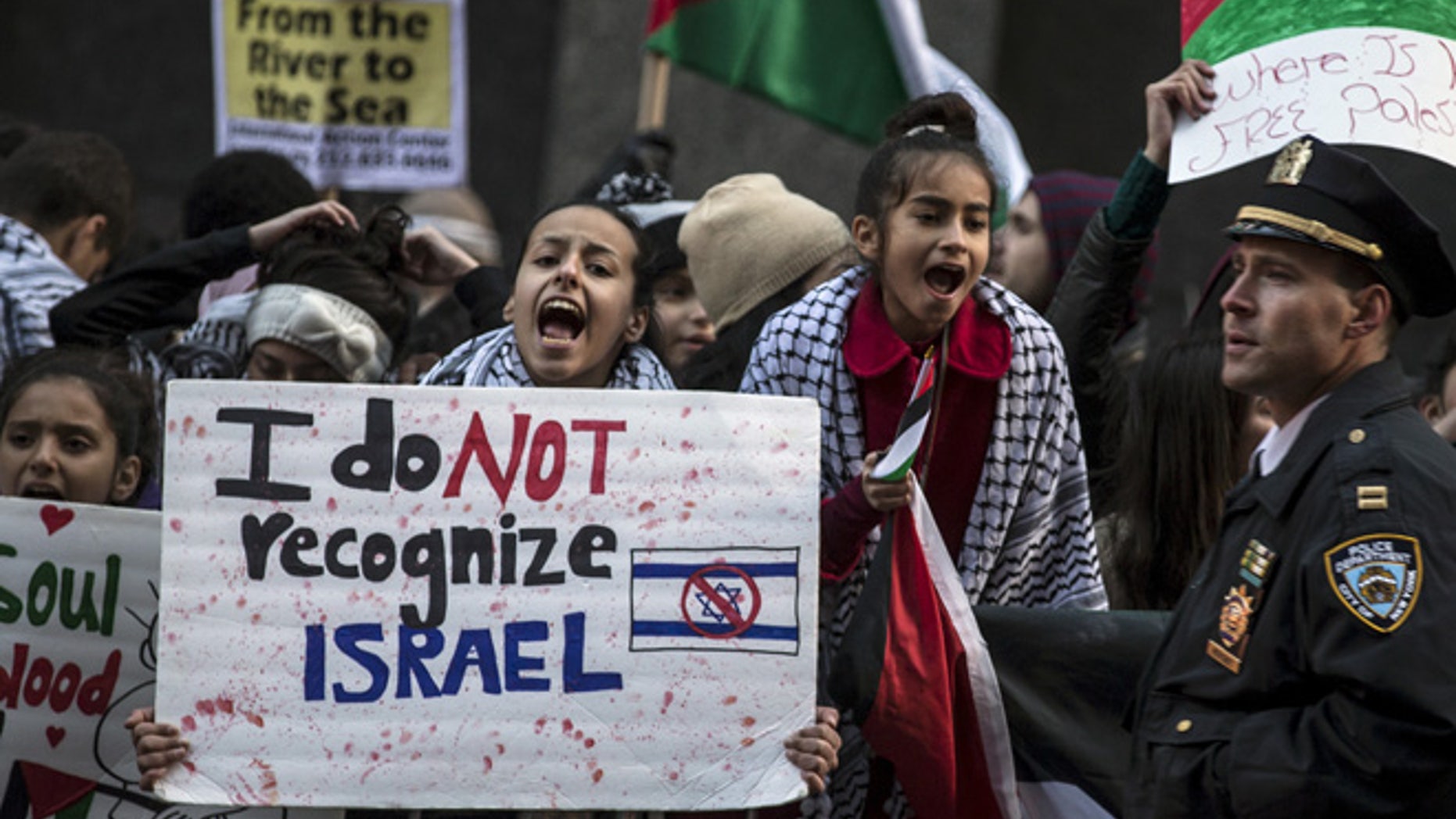 Lawmakers are stepping up efforts to crack down on anti-Israel boycotts and protests, with Wisconsin becoming the latest state to consider legislation aiming to freeze out companies joining the so-called "BDS" movement.
BDS – which stands for Boycott, Divestment, Sanctions – calls for boycotting Israeli companies "involved in the violation of Palestinian human rights" as well as "complicit" organizations, in addition to encouraging divestment and sanctions against similar groups.
The bill introduced in Wisconsin last week would prevent state organizations from doing business with companies that participate in the boycotts.
"Boycotts of Israel must be fought because they do not just attack the Jewish state. This propaganda campaign is also the basis for newly emboldened and destructive anti-Semitic attitudes," state Sen. Leah Vukmir, a Republican who recently announced her candidacy for U.S. Senate, said in a statement. "We must support our ally Israel."
ANTI-ISRAEL TIES CAUSING PROBLEMS FOR DEM CANDIDATES
Vukmir introduced the bill along with state Rep. Dale Kooyenga. It would specifically prohibit companies that contract with the state from engaging in Israel boycotts; it also would prohibit state agencies and local governments from joining in any such boycotts.
'We must support our ally Israel.'
The sponsors hope Wisconsin will join 21 states with their own laws and resolutions against the BDS push.
Most recently, North Carolina passed legislation banning state agencies from working with companies who participate in BDS boycotts.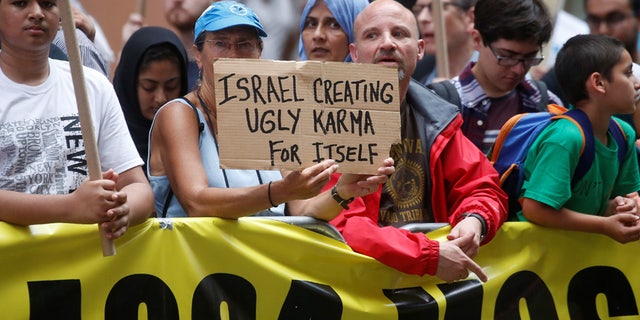 The BDS movement was founded in 2005, claiming inspiration from the anti-apartheid movement in South Africa. Organizers say the goal is to "end international support for Israeli violations of international law by forcing companies, institutions and governments to change their policies."
Critics of the BDS movement allege that it is anti-Semitic and discriminates against Israel.
"The Boycott, Divestment and Sanctions movement (BDS), which rejects Israel's right to exist as a Jewish state, is the most prominent effort to undermine Israel's existence," the Anti-Defamation League says on its website.
Meanwhile, a bipartisan effort to enact federal anti-BDS legislation is underway in both the U.S. House and the Senate. The Israel Anti-Boycott Act was introduced by Sens. Ben Cardin, D-Md., and Rob Portman, R-Ohio, in March of this year, with an identical bill introduced in the House by Reps. Peter Roskam, R-Ill., and Juan Vargas, D-Calif.
The legislation would amend the Export Administration Act of 1979 to prohibit such boycotts by international government groups and direct the Export-Import Bank to take a similar stance.
The effort has widespread bipartisan support including from Senate Minority Leader Chuck Schumer, D-N.Y., Sen. Marco Rubio, R-Fla., and House Minority Whip Steny Hoyer, D-Md.
In July, the ACLU penned a letter opposing the bill, arguing it would "impose civil and criminal punishment on individuals solely because of their political beliefs about Israel and its policies" in violation of their First Amendment rights.
BDS has become increasingly popular on college and university campuses, which have been the focal point of the nation's free speech debate. Several student senates have passed BDS resolutions in support of Israel boycotts.
The Tufts University student senate signed a BDS resolution in April, just days before Passover began, causing members of the school's Jewish community to feel "deeply disturbed."
The movement also has its share of critics on campus. As reported at the time by The Jerusalem Post, after the American Studies Association voted in 2013 to support a proposed boycott of Israeli academic intuitions as part of BDS, the heads of 92 universities rejected the decision.