Lawmakers accuse FBI of 'destructive level of animus' following release of IG report
Lawmakers on both sides of the aisle slammed former FBI Director James Comey and other agency personnel on Thursday after Justice Department Inspector General Michael Horowitz released a long awaited report on the FBI and DOJ's Hillary Clinton investigation during the 2016 presidential election.
Republican Rep. Trey Gowdy of South Carolina issued arguably the most vociferous statement of the day, saying that he was "alarmed, angered, and deeply disappointed by the Inspector General's finding of numerous failures by DOJ and FBI" and noted that the report showed "an alarming and destructive level of animus displayed by top officials at the FBI."
Gowdy, the House Oversight and Government Reform Committee chairman, added that "the treatment afforded to former Secretary [of State Hillary] Clinton and other potential subjects and targets was starkly different from the FBI's investigation into Trump campaign officials."
The Justice Department report, which was a stinging rebuke of the FBI for its handling of the Clinton email investigation, called Comey "insubordinate" and said his actions were "extraordinary." The report, however, did not find that Comey's actions were motivated by any political bias or preference.
The report made no recommendation of leveling any charges against Comey, but it gave both Democrats and Republicans plenty of ammunition to criticize him and the FBI.
Democratic Sen. Dick Durbin of Illinois blamed Comey and others in the FBI for hindering Clinton's presidential bid and, in turn, aiding the campaign of President Trump.
"This report makes clear that FBI Director Comey and FBI personnel failed to follow the rules, and in doing so, hurt Hillary Clinton's campaign and helped Donald Trump's," the Senate minority whip said in a statement.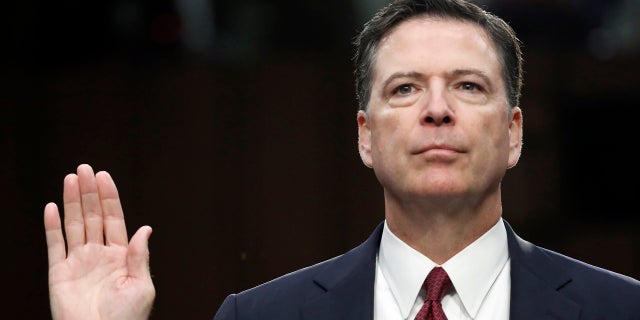 Adam Schiff, D-Calif., the ranking member of the House Intelligence Committee, said the report showed that "there were serious errors of judgement made."
"Those errors of judgement were not made owing to political bias, but nonetheless they were serious mistakes and those mistakes had the effect of helping the Trump campaign," Schiff added. "None of this reflects on the Special Counsel's work and we are determined to make sure that work goes on unimpeded."
Senate Minority Leader Chuck Schumer added that Comey had made "an error of judgement, but not an error of credibility" in response to claims that the former FBI director could be an unreliable witness in Robert Mueller's Russia investigation.
Republican lawmakers took a different approach even as they also went after Comey and the FBI – claiming that, despite the report's findings, the Clinton email investigation was determined to find the former secretary of state innocent.
"Director James Comey blatantly broke protocol on numerous occasions, to the point of what the report calls 'insubordination,'" North Carolina Republican Rep. Mark Meadows said in a statement. "It is clear his department resolved to determine Secretary Clinton's innocence well before the investigation was even close to complete—and before an interview with Secretary Clinton even occurred."
Republicans also heavily criticized FBI agent Peter Strzok, who in an August 2016 text exchange with FBI lawyer Lisa Page said that "we'll stop" Donald Trump from becoming president.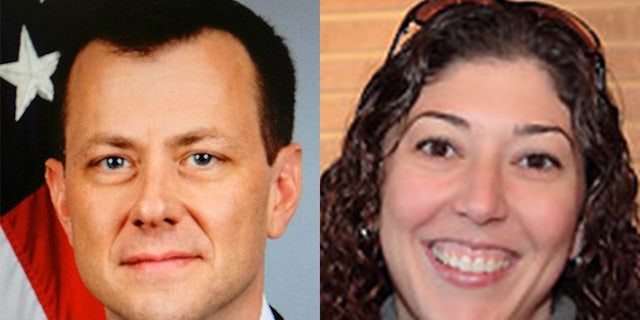 The report stated that investigators "did not find documentary or testimonial evidence that improper considerations, including political bias, directly affected [the Clinton email investigation]," but added that "we were concerned about text messages exchanged by FBI Deputy Assistant Director Peter Strzok and Lisa Page, Special Counsel to the Deputy Director, that potentially indicated or created the appearance that investigative decisions were impacted by bias or improper considerations."
Republicans jumped on the texts between Strzok and Page even before the report was released.
"In Louisiana, we call that bias, we don't call that objective," Sen. John Kennedy, R-La., said on Fox News' "Outnumbered Overtime" on Thursday.
North Carolina's Meadows, quoting from the report itself, said in his statement later in the day that Strzok "displayed such a stunning level of political bias against candidate Donald Trump that IG Horowitz called Strzok's conduct 'antithetical to the core values of the FBI and the Department of Justice.'"
The final report could lead to repercussions for some in the DOJ and FBI.
Attorney General Jeff Sessions said in a statement that the report "reveals a number of significant errors by the senior leadership of the Department of Justice and the FBI during the previous administration."
Speaking at the White House press briefing on Thursday, Press Secretary Sarah Sanders said that President Trump "was briefed on the IG report earlier today and it reaffirmed the president's suspicions of Comey's conduct."
The release of the report itself was delayed for weeks, as the department and FBI carefully reviewed a draft copy to identify information they want protected from disclosure.
Fox News' Brooke Singman, Alex Pappas and Samuel Chamberlain contributed to this report.