Kansas secretary of state in contempt in voting case, judge says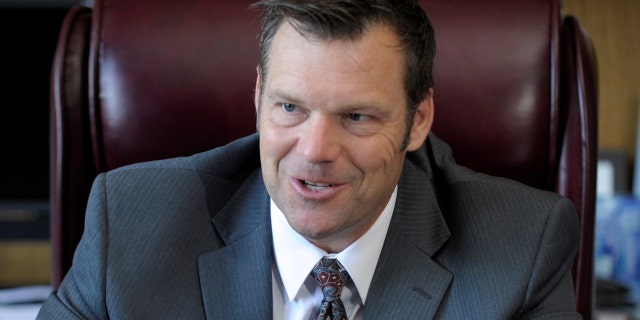 KANSAS CITY, Kan. – A federal judge says Kansas Secretary of State Kris Kobach violated her order that some voters were eligible to cast a ballot while a lawsuit challenging a state law requiring proof of U.S. citizenship worked its way through the courts.
U.S. District Judge Julie Robinson found Kobach in contempt of court Wednesday. She didn't impose a fine but ordered Kobach to pay for damages, including attorney fees.
The American Civil Liberties Union sought the contempt ruling after Kobach refused to update the state's election guide or ensure that county officials sent postcards to residents who registered at driver licensing offices without providing citizenship documents.
Robinson said in March that she had made it clear voters covered by a May 2016 injunction she imposed were not to be treated differently.