Justice Dept. fighting sanctions by Texas judge who blocked immigration executive action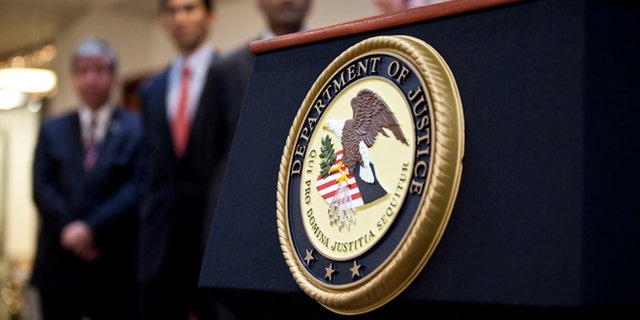 Arguing that it was not only inappropriate but it would cost taxpayers and the government millions of dollars over the next few years, the U.S. Justice Department is pushing back against the ruling from a Texas judge that demands that its lawyers attend an ethics course.
U.S. District Judge Andrew Hanen, who earlier blocked President Barack Obama's immigration executive action, ordered legal training this month after saying he was misled by Justice Department attorneys about whether the government had begun implementing one of the proposals. He wrote in his May 19 order that "for whatever reason, the Justice Department trial lawyers appearing in this court chose not to tell the truth" and that such conduct was certainly not worthy of any department whose name includes the word "Justice."
In a response Tuesday, the Justice Department said that it "emphatically" disagrees with Hanen that any of its lawyers acted in bad faith or with the intent to deceive. The government asked the judge to put his order on hold so that federal lawyers can review it.
Justice Department lawyers are already generally required to complete at least four hours of professionalism training a year, and imposing additional ethics-training requirements on more than 3,000 department attorneys could cost up to $1.5 million this year alone in direct expenditures and lost productivity, and nearly $8 million over five years, said lawyers for the federal government.
"The sanctions ordered by the Court far exceed the bounds of appropriate remedies for what this Court concluded were intentional misrepresentations, a conclusion that was reached without proper procedural protections and that lacks sufficient evidentiary support," the Justice Department wrote.
A telephone message left with the office of Hanen, who serves in Brownsville, Texas, was not immediately returned.
The dispute centers on statements made by Justice Department attorneys to the court during a legal fight over Obama's executive action on immigration, which would shield roughly 4 million people from deportation and make them eligible to work in the United States. Hanen last year issued a preliminary injunction that halted those measures after Texas and more than two dozen other states sued.
During the course of the case, Justice Department attorneys told Hanen that one key part of Obama's actions — an expansion of a program that protects young immigrants from deportation if they were brought to the U.S. illegally as children — had not taken effect.
But federal officials later revealed they had given more than 108,000 people three-year reprieves from deportation and granted them work permits under the program. Justice Department attorneys had previously insisted the reprieves were granted under 2012 guidelines, which weren't stopped by the injunction.
The Justice Department told Hanen on Tuesday that there's insufficient evidence to show that the government withheld information or intentionally deceived the judge or the states.
Hanen had also ordered that federal officials provide a list of the individuals who were mistakenly given the three year reprieves and that this information could be given to officials in states where these immigrants live. But the Justice Department is objecting to that demand, saying Tuesday that it would require the Department of Homeland Security to improperly produce personally identifiable information.
Based on reporting by The Associated Press.
Like us on Facebook
Follow us on Twitter & Instagram