Judge signs summons against Christie over bridge lane closures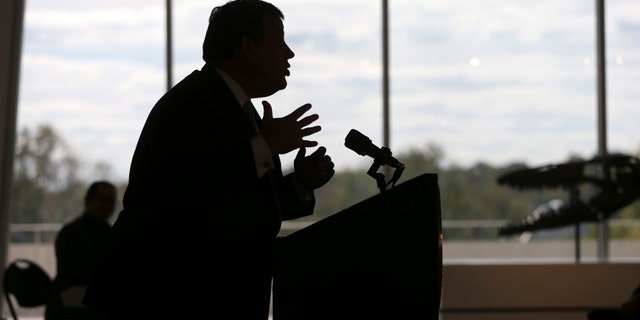 HACKENSACK, N.J. – Republican Gov. Chris Christie wasn't charged by federal prosecutors in the George Washington Bridge lane-closing case and wasn't held responsible by other investigations into the political revenge plot, but he's now been ensnared again in the legal fallout because of a citizen's misconduct complaint.
A New Jersey judge on Thursday allowed the complaint against Christie to move forward. Christie's office said he will appeal and described the citizen as a "serial complainant and political activist with a history of abusing the system."
The complaint, filed by retired Teaneck firefighter William Brennan, alleges Christie "knowingly refrained from ordering that his subordinates take all necessary action to re-open local access lanes" from Fort Lee that had been "closed with the purpose to injure Fort Lee Mayor Mark Sokolich" for not endorsing Christie's re-election bid. The complaint claims residents were "deprived the benefit and enjoyment of their community."
The judge's ruling comes amid the trial of two former Christie appointees who are accused of orchestrating the lane closures in September 2013 as retribution against Sokolich, a Democrat. The government's star witness, David Wildstein, testified that several members in the governor's inner circle knew about the plot beforehand or soon after and that Christie himself was told about the traffic jams on the third day of the four-day lane closures.
Christie has adamantly denied that happened and spokesman Brian Murray says, "The simple fact is the governor had no knowledge of the lane realignments either before they happened or while they were happening."
The governor's misconduct case next goes to the Bergen County prosecutor's office, which will decide whether it will lead to an indictment. Christie appointed the prosecutor.
Spectators in the courtroom who were mostly there for minor criminal violations applauded after Judge Roy McGeady's ruling.
"I'm satisfied that there's probable cause to believe that an event of official misconduct was caused by Gov. Christie," McGeady said. "I'm going to issue the summons."
Christie attorney Craig Carpenito told the judge that the complaint was "intentionally misleading" and that what Christie knew about the closures was already thoroughly investigated.
Official misconduct is considered a second-degree offense in New Jersey and carries a possible sentence of five to 10 years. An initial court appearance is scheduled for Oct. 24.
Three investigations into the scandal did not find evidence Christie authorized or knew about the lane closures, a fact that his spokesman reiterated after the summons Thursday. Federal prosecutors did not charge Christie after their investigation, a Democrat-led legislative panel failed to find evidence linking the governor to the plot and a 2014 taxpayer-funded report found the governor wasn't aware of the September 2013 closures until afterward.
Bill Baroni, former deputy executive director at the Port Authority of New York and New Jersey, and Bridget Kelly, Christie's deputy chief of staff, are on trial in the lane closures case.
Baroni and Kelly face charges including conspiracy, fraud and deprivation of civil rights. The most serious charge, wire fraud conspiracy, carries a 20-year maximum prison sentence.
They contend the scheme was conceived and executed by Wildstein, a career political operative and blogger their attorneys have characterized as Christie's hatchet man at the Port Authority, a powerful bistate agency that runs bridges, tunnels, ports, airports and the World Trade Center.