Judge says John Edwards has 'serious' heart condition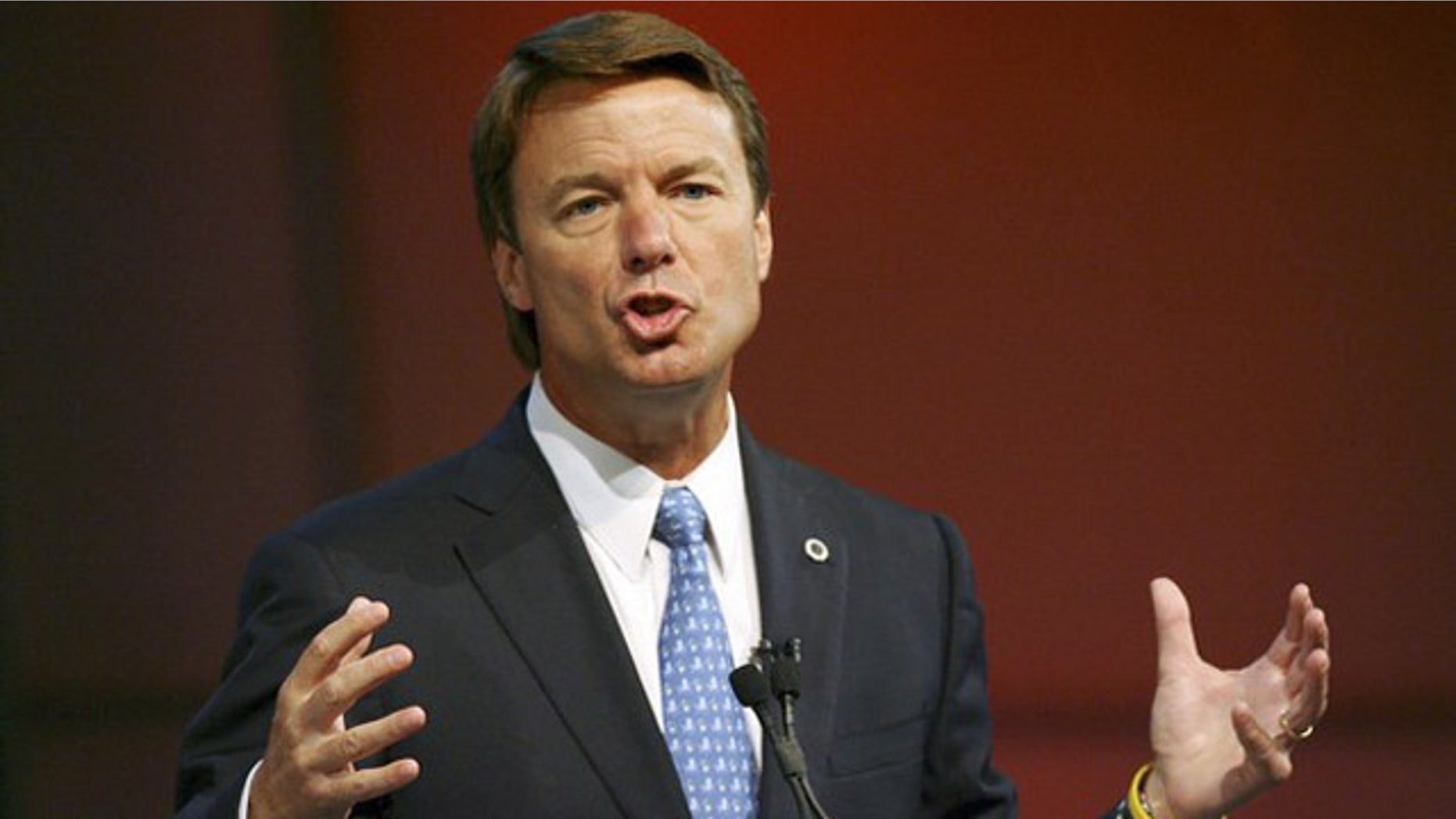 GREENSBORO, N.C. – John Edwards' federal corruption trial was delayed for 60 days Friday so the former presidential hopeful can receive treatment for a "serious" but unspecified heart condition, The News & Observer reported.
Judge Catherine Eagles agreed to delay the trial for at least two months.
Eagles said in court that she had received letters from two cardiologists indicating that Edwards has "a serious condition," but one that is treatable. The doctors have scheduled a procedure for February to treat the condition.
"Certainly the ends of justice are served by continuance, given the seriousness of his medical condition," said Eagles, who asked Edwards' attorneys to give her a medical update on Feb. 28, according to the paper.
Last month, Edwards asked a judge to delay the upcoming trial due to a medical issue, but the filing detailing his condition was sealed from public view. The trial had been set to begin on Jan. 30.
At the time, Edwards' attorneys had also said they needed more time to prepare for the trial because the case is "unusual and complex based upon the existence of novel questions of law."
Prosecutors had filed a motion opposing the continuance, saying the delay would "prejudice the Government unnecessarily." The trial was previously delayed in September after Edwards' attorneys asked for more time to prepare for his defense and for Edwards to attend his daughter's wedding.
Edwards, a former Democratic senator from North Carolina, is accused of using campaign funds to cover up an extramarital affair during his 2008 run for the White House. He was indicted on June 3, 2011, and charged with one count of conspiracy, four counts of receiving illegal campaign contributions and one count of making false statements to federal authorities in covering up his alleged crimes.
He has pleaded not guilty to all charges. If convicted, he faces up to 30 years in prison.
The case centers around prosecutors' claims that $900,000 was given to Edwards by two campaign donors to hide an extra-marital affair with campaign videographer Rielle Hunter -- as well as their love child -- as he ran for president in 2008.
At the time, Edwards was married to Elizabeth Edwards, who died in December 2010 after a long battle with breast cancer.