Judge grants John Hinckley Jr. his freedom decades after Reagan assassination attempt
The man who tried to kill President Ronald Reagan is set to go free, after a judge decided Wednesday to allow would-be assassin John Hinckley Jr. to live with his mother in Virginia full-time.
Hinckley is set to begin his "convalescent leave" on Aug. 5, according to U.S. District Judge Paul Friedman's order.
"I'm very glad this happened after Mrs. Reagan passed on," said Reagan's 1984 campaign manager Ed Rollins, referencing the death of Nancy Reagan in March. "It would have been a very disturbing thing for her."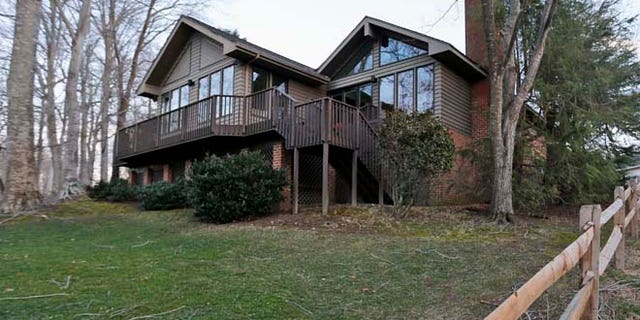 Friedman wrote that "all of the experts and treatment providers" who testified during the hearing agreed that Hinckley's issues -- major depression and psychotic disorder -- were "in full and sustained remission and have been for more than twenty years."
"Mr. Hinckley is clinically ready for full-time convalescent leave," Friedman wrote.
The Ronald Reagan Presidential Foundation and Institute issued a statement disapproving of the judge's decision.
"Contrary to the judge's decision, we believe John Hinckley is still a threat to others and we strongly oppose his release," the statement said.

Hinckley, 61, attempted to kill Reagan outside of the Washington Hilton Hotel on March 30, 1981. He fired six shots, hitting four people, including Reagan, who was wounded when a bullet bounced off his presidential limo. Press Secretary James Brady was shot in the right side of his head, sustaining serious injuries. When he died in August 2014, Brady's death was ruled a homicide.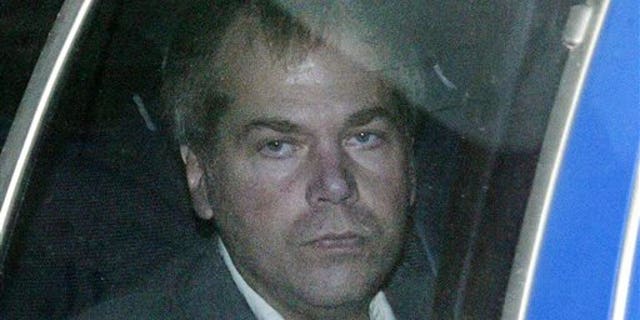 "I think any of us who were there on the day Reagan was shot, and Brady was permanently injured, will always have really serious reservations about letting this guy out without having some restraint on him," Rollins told FoxNews.com.
Hinckley was arrested at the scene and was later found not guilty by reason of mental insanity. Hinckley had allegedly tried to kill Reagan in order to gain the affection of Hollywood starlet Jodie Foster.
"My father did more than say the Lords Prayer He lived it in forgiving John Hinkley Jr...Maybe we should do the same," Mike Reagan, Ronald Reagan's son, tweeted.
Friedman ruled Wednesday that Hinckley will have to attend individual and group therapy sessions and is barred from talking to the media. He can drive, but there are restrictions on how far he can travel. The Secret Service will also periodically follows him.
"John Hinckley shouldn't have been released," GOP presidential nominee Donald Trump said during a Wednesday press conference.
Hinckley will be required return to Washington once a month for doctors to check on his mental state and his compliance with the conditions of his leave. He'll also be barred from trying to contact surviving victims and their families, along with Foster.
Hinckley's release from Washington's St. Elizabeths hospital has been more than a decade in the making. In late 2003, the judge allowed Hinckley to begin leaving the hospital for day visits with his parents in the Washington area.
In 2006, Hinckley began visiting his parents' home in Williamsburg, Virginia, for three-night stretches. That time has increased over the years so that for more than the last year he has been allowed to spend 17 days a month at the home, which is in a gated community and overlooks a golf course.
While outside the hospital, Hinckley has had to comply with a series of restrictions, and a number of those will continue now that he will be living full time in the community. He will have to attend individual and group therapy sessions and is barred from talking to the media. He can drive, but there are restrictions on how far he can travel. The Secret Service also periodically follows him.
"Anybody who tries to murder a president ought to basically be watched for the rest of his life," Rollins said.
Despite the restrictions, life in Williamsburg will likely be busy for Hinckley. According to court records and testimony at a recent court hearing on the issue of his release, he has spent time volunteering at a church as well as a local mental hospital. He has attended meetings for people living with mental illness, talks at a local art museum and concerts. His hobbies include painting and playing the guitar and he has recently developed an interest in photography. He's also indicated he'd like to get a full-time job and at one point went to Starbucks and Subway to talk about applying.
"I don't like flipping around the TV, I want to do things," a court document quoted him saying.
He also has said he wants to "fit in" and be "a good citizen."
Reagan died in 2004 at the age of 93.

Fox News' Matt Dean, FoxNews.com's Cody Derespina and The Associated Press contributed to this report.