Judge dismisses fine against New Jersey homeowner who flew Trump flags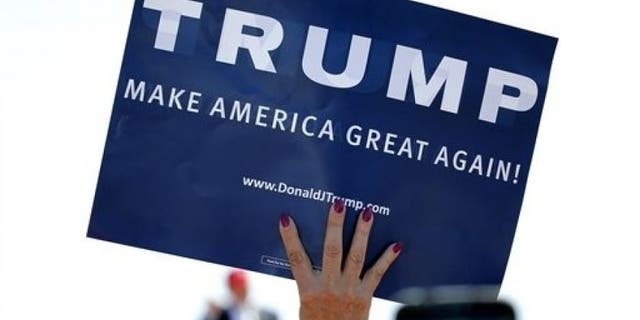 NEWYou can now listen to Fox News articles!
A New Jersey man who faced a fine for flying flags supporting Donald Trump outside his home had charges against him dropped by a judge Wednesday.
Joseph Hornick was ticketed on March 25 for violating a West Long Branch ordinance that restricts the display of political signs until 30 days before an election. New Jersey's primary is set for June 7.
Hornick was ticketed after a resident, who is a former Democratic councilman, called police and questioned why his complaints about the flags to the municipal code enforcement officer had not resulted in a citation, NJ.com reported, citing a police report.
The town considered the flags supporting the presumptive Republican nominee to be in the same vein as political lawn signs, acting borough administrator Lori Cole said. Hornick's lawyer argued that the ordinance was vague on whether it applied to flags.
Judge Louis Garippo Jr. agreed, calling the law "somewhat vague." He said he was dismissing the case "in the interest of justice.
The state's chapter of the American Civil Liberties Union joined the dispute, saying people have the right to express their political beliefs every day.
Hornick had faced a minimum fine of $100. The maximum penalty is a fine of $2,000, 90 days in jail or both.
"Let the flags fly. Let 'em fly," Hornick said afterward, according to NJ.com. "You take my freedom away, I'd rather sit in jail, bottom line."
Hornick's attorney, Eric Sherman, said the borough council is now in the process of drawing up a new ordinance that addresses the issue of the clutter of political signs without infringing on rights.
The Associated Press contributed to this report.