Jimmy Carter's grandson dies suddenly at age 28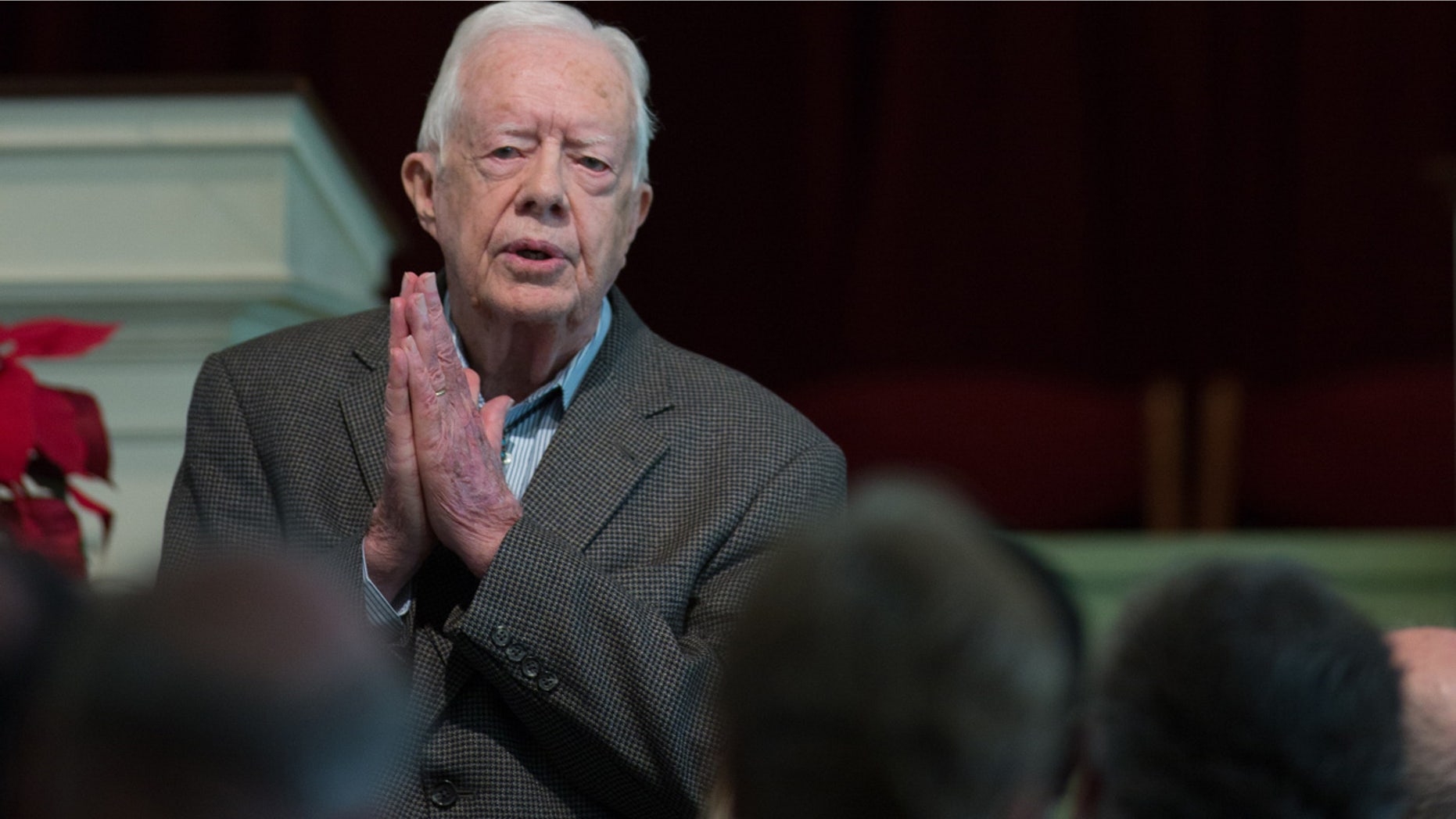 A grandson of former President Jimmy Carter died suddenly at a Georgia hospital early Sunday.
The 39th president confirmed the family tragedy at the same Sunday school class where two weeks earlier he announced that there were no signs of the cancer that had recently been discovered on his brain and liver.
Carter said that Jeremy Carter, 28, wasn't feeling well Saturday afternoon and went to lie down at his parents' home. Carter added that when Jeremy's mother went to check on him, the young man's heart had stopped. Jimmy Carter said another family member performed CPR on Jeremy Carter, but was unsuccessful.
"He was just 28 and a very wonderful young man who we loved very much," Jimmy Carter said.
No cause of death for the younger Carter was immediately available.
The Atlanta Journal-Constitution reported that Carter arrived 25 minutes late to lead his regular Sunday school class at the Maranatha Baptist Church in his hometown of Plains, Ga. He addressed his grandson's death before beginning his previously planned lesson.
The former president encouraged churchgoers to "be filled with a sense of joy and thanksgiving".
"I hope that out of this Christmas season we'll remember what the angels' song said," Carter added. "Joy to the world, and peace on Earth; good will to every person."
Click for more from the Atlanta Journal-Constitution.